The Industrial and Commercial Workers Union (ICU), has backed the protest by staff of state-owned media outfit, New Times Corporation, managers of the Ghanaian Times newspaper.
Staff of the Corporation embarked on a demonstration on Monday in protest of their working conditions, and also prevented their management from entering their offices.
The workers among other things demanded an increment in their salaries arguing that they have been denied such increases for the past five years.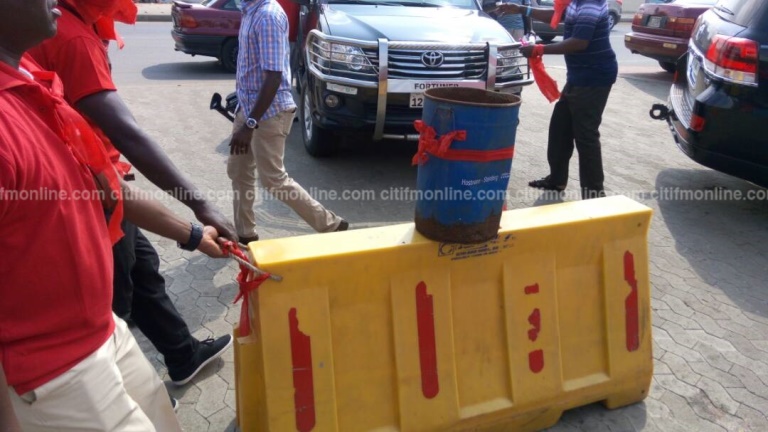 Further to these demands, they also called for the immediate removal of the Managing Director of the Corporation, Carol Annang, over what they describe as her poor managerial skills.
They also accused her of reneging on her promise of revamping the institution.
Demo in right direction
Speaking to Citi News, the General Secretary of the Industrial and Commercial Workers Union, Solomon Kotei, in solidarity with the aggrieved workers said the demonstration is in the right direction.
He explained that what triggered the protest is that "last year  [2017] when we came to negotiate [salaries and allowances], management were pleading and telling us all stories and an unprecedented move, [the] workers to management to give them just three percent of their salaries."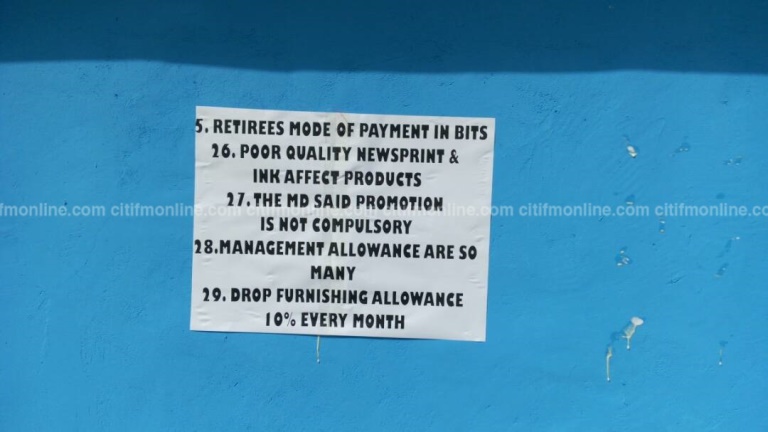 "With this pinch of insult we didn't even collect a back pay, and we took that hoping that this year, things will organize for us. Then from nowhere we were told of a rebranding of the paper. We thought it will bring some efficiency and profitability to this particular arrangement only for us to surrender to our main competitor.  And as our main competitor to do the printing for us and on a daily basis we don't pay less than GH17,300, and how much are we making at Times."
Give us 20%
Mr. Kotei said all they are saying is that "…we are sacrificing every other item on our condition of service; let's only look at the salary that has been in arrears for many years. This has not been done and once we are asking that give us 20% and let's live on."
"Someone will ask 20% of what? Our basic pay is among the lowest we can find in this country. And besides this, people resign and their end of service benefits are not been paid to them. People die and their next of kins are walking here up and down and nothing is being done to them. But yet they find themselves the effrontery to buy themselves vehicles and give themselves over 11 allowances that are paid in the midst of this crisis," he added.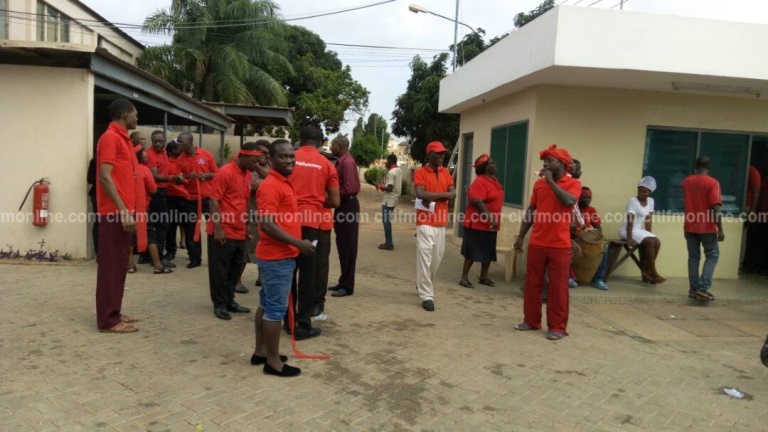 ICU to engage Labour Ministry
Mr. Kotei however assured that the grievances of the workers will be tabled before the sector Minister for immediate action.
"The issues that we have at hand are such that we will catalogue the issues and take them to the sector Minister as it stands now. We are not putting ourselves before the Labour Commission because we know the structures of this particular enterprise. We will now sit down and allow one person to see the demise of this great institution. What we see as the mismanagement is for us to have a big company like Times and we have only two products. Besides, the Times and Spectator nothing is there for us again," he added.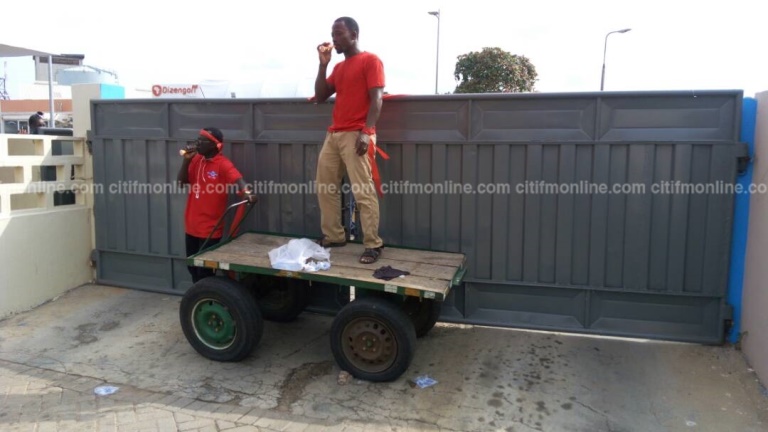 –
By: Godwin Akweiteh Allotey/citifmonline.com/Ghana
Follow @AlloteyGodwin