President Akufo-Addo recently returned from a 3-day official visit to Equatorial Guinea.
The visit according to official government communication was to "deepen the cordial bilateral relations between the two countries and explore possible areas of cooperation."
Akufo-Addo, while in the Central African country signed a government-to-government Heads of State Agreement with Equatorial Guinean government for the supply of LNG from Equatorial Guinea to Ghana.
[contextly_sidebar id="VrN2MyyELciDsRqYZZ5RRgpM5pQfCLeS"]Ghana, has since the administration of former President Jerry John Rawlings maintained a good trade relationship with the oil-rich country and its long-serving leader, President Theodoro Obiang Nguema Mbasogo.
Other Presidents including the John Agyekum Kufuor, the late John Evans Atta-Mills, John Mahama and recently Nana Akufo-Addo have all visited that country and signed various trade agreements for the mutual benefit of both countries.
Consistent and common in all of such agreements have been cooperation in the area of oil and gas.
Ghana in the 1990s signed a memorandum of understanding with Equatorial Guinea under which Ghana was to benefit from a crude oil deal and economic cooperation. This led to a visit to a visit by President Obiang Nguema Mbasogo to Ghana in 1997 and a reciprocal one by then President, Jerry Rawlings in 1998.
Ghana and Equatorial Guinea created a Permanent Joint Cooperation Agreement under which Equatorial Guinea agreed to supply Ghana with crude oil for processing and re-export.
A government delegation led by Dr Kwesi Nduom, former Energy Minister, also visited Equatorial Guinea in 2004 and signed agreements in the areas of energy and trade that was to see the two countries strengthening trade in that area.
The sitting President at the time, John Agyekum Kufuor was therefore in October 2007, invited for a one-day visit to Equatorial Guinea to participate in the commissioning of that country's $1.5 billion Liquefied Natural Gas plant, EG LNG, also known as Punta Europa LNG.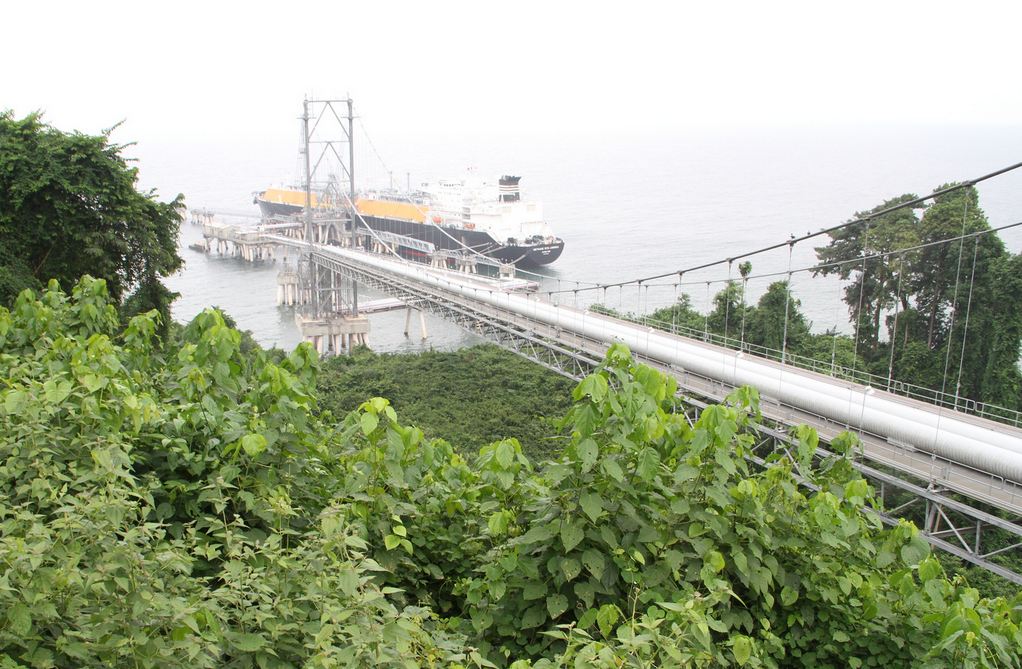 Ghana had only a few months earlier discovered crude oil in commercial quantities west of Cape Three Points in the Western Region and was hopeful of producing gas to complement its already existing power infrastructure to address the country's energy shortfalls.
When John Evans Atta-Mills took over as President of Ghana in 2008, he held various meetings with his counterpart of Equatorial Guinea to talk about gas trade.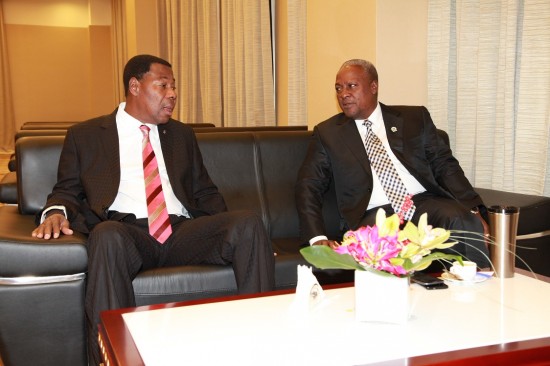 The result of one of such meetings was an agreement for two million barrels of crude oil to be delivered to the Tema Oil Refinery.
At the time, Ghana together with two other African countries; Benin and Togo had reinitiated talks with Nigeria to import gas from the Nigeria Gas Company's Itoki Natural Gas Export Terminal through a 678km gas pipeline.
The gas was to be supplied for use of the Takoradi Power Station at Aboadze, the Takoradi International Company (TICO) and the Asogli Gas plant.
Between 2005 and 2009 when the construction of the West African Gas Pipeline started and when gas eventually ran through the pipe, Ghana had held advanced talks with Equatorial Guinea on related subjects of gas importation to augment its energy deficit.
The country's power situation had become dire and it was quite obvious the nation could not rely on the supply from Nigeria due to the many various challenges and excuses including the murder of one of the project contractors, moisture in the pipeline, leakages detected on the pipeline, striking workers and state saboteurs in Nigeria.
In August 2012 for instance, Ghana, Togo and Benin did not receive gas supply from Nigeria for close to a year due to severe damage caused to the pipeline by pirates.
Ghana's indebtedness to the company also resulted in the cut of supply.
By this time, there were clearer signs that Equatorial Guinea would offer a more appreciable service to Ghana compared to Nigeria.
The close relationship probably explains the invitation of President Obiang Nguema Mbasogo to John's Mahama's inauguration as President in 2013 as well as Akufo-Addo's in January 2017.
Few months after his inauguration while in Equatorial Guinea for the Ordinary Summit of the Heads of State of the Gulf of Guinea Commission, President John Dramani Mahama led a team of officers of the Ghana National Gas Company to visit the Punta Europa Gas Complex to familiarize himself with their operations.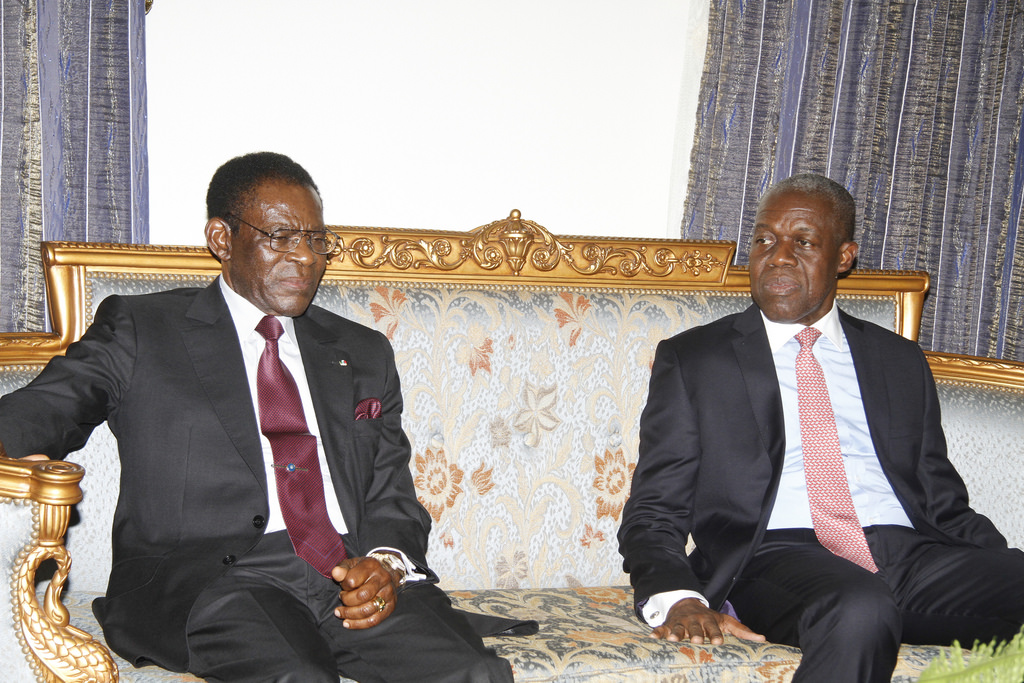 Ghana had only two years earlier incorporated Ghana Gas with the mandate to gather, process, transport and market all of its natural gas resources.
Again, the country was making frantic efforts to develop various mechanisms to produce gas from the Jubilee fields and feed it to its gas-powered plants.
President Obiang Nguema Mbasogo was one of the high-profile foreign dignitaries invited to the inauguration of President Akufo-Addo in January 2017.
The new government had also taken a keen interest in Guinea's natural gas industry and decided to go into a landmark agreement with it to address the country's energy problems.
President Akufo-Addo recently signed that agreement that will see Ghana taking advantage of the excess gas supply in Equatorial Guinea.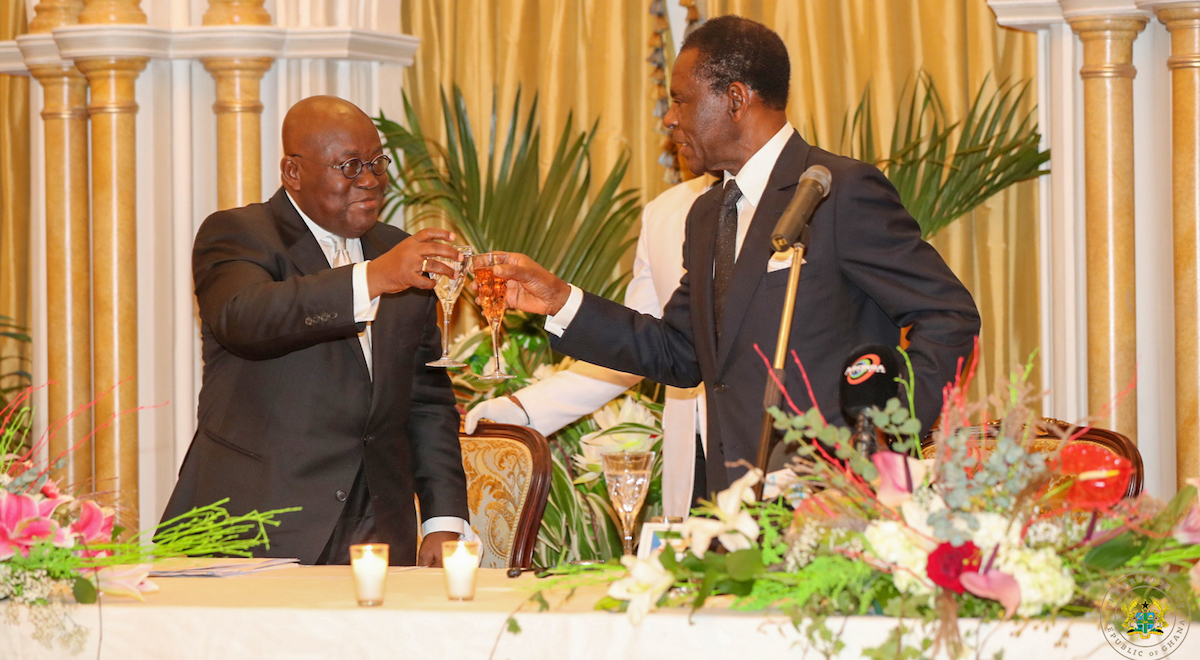 Under the agreement, Equatorial Guinea would supply LNG to Ghana for a period of 15 years, with the deal reviewable every five years to meet the country's its ever growing demand on power.
As part of the deal, an LNG regasification terminal will be built in Takoradi.
Ghana will receive gas supply of about 150 million standard cubic feet of natural gas per day to Ghana.
This is 30 million cubic feet less than what Nigeria was originally to supply the country.
The quantity, according to experts is enough to supply about 800 megawatts of power.
With the deal being signed and both leaders' commitment, Ghana may be putting the final nail to the coffin that will see it wean itself from gas supply from Nigeria Gas, an intention the former petroleum minister, Emmanuel Armah Kofi Buah made public in August 2016.
The ever-recurring hiccups in the supply of gas from Nigeria to Ghana for power generation have become too many and making the Ghana incur more costs than expected.
Meanwhile, Ghana is saddled with many other power agreements including those on LNGs signed by successive governments.
The Mahama government, for instance, agreed with General Electric to undertake a five-year, $1bn 'Ghana 1000' project aims to boost the nation's power generation capacity by 50 per cent from its current installed capacity of 2 GW.
At the heart of the project was to be a liquefied natural gas (LNG)-fired power plant coupled with a floating LNG storage unit. It remains unclear the state of that agreement especially as the Mahama government is no longer in office.
The current Energy Minister, Boakye Agyarko upon the assumption of office said the previous government had signed dozens of power agreements which are currently being scrutinized for abrogation or revision.
That notwithstanding, President Nana Akufo-Addo has also cut the sod for the commencement of construction of the 400-Megawatt Bridge Power project, the world's largest LPG-fired power plant.
He said the $1 billion project aligned with government's vision of making Ghana self-sufficient in electricity for industrial and domestic use.
–
By: Jonas Nyabor/citifmonline.com/Ghana