Government has officially launched a project codenamed, "Dagbon Peace and Progress Now" intended to unite Dagombas towards building a prospective and industrious Dagbon Kingdom.
The project forms part of government's agenda to permanently resolve the Dagbon chieftaincy dispute between the Abudu and Andani Royals.
The Dagbon Peace and Progress Now project is the brain child of the Northern Regional Coordinating Council and the Dagbon Malimizungo (DAMAZ) network.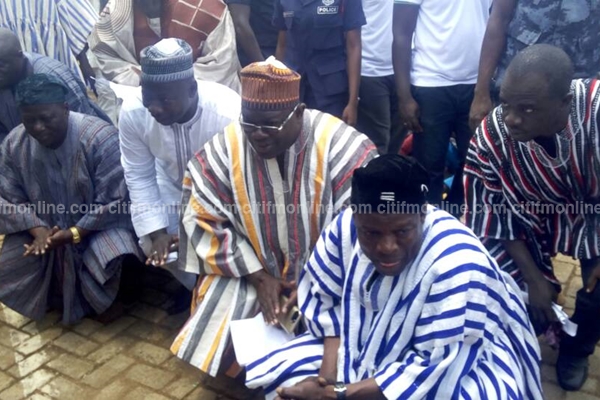 The Northern Regional Minister, Salifu Saeed at the official launch called for collective responsibility to sustain the project.
He said Dagbon's peace and total unity will translate into national cohesion required to attract investors.
Salifu Saeed said the project is non-partisan and appealed to all sons and daughters of Dagbon to join the bandwagon.
He described Dagbon as the beacon of the Northern Region that is abound with natural resources but is lagging behind in terms of development because of the area's insecurity.
He appreciated previous governments attempt to solve the Dagbon chieftaincy feud and emphasized the need for multifaceted approach to finally achieve the desired peace needed in Dagbon.
He assured traditional authorities in Dagbon that government will give them foreign travel opportunities to woo investors to their traditional areas.
A former Northern Regional Minister, Alhaji Mohammed Muniru Limuna on behalf of his colleague former regional ministers advised that government should strictly follow the existing roadmap to permanently resolve the Dagbon chieftaincy feud.
He warned that any attempt to digress from the already laid down roadmap to peace could mar earlier progress made towards building a united Dagbon.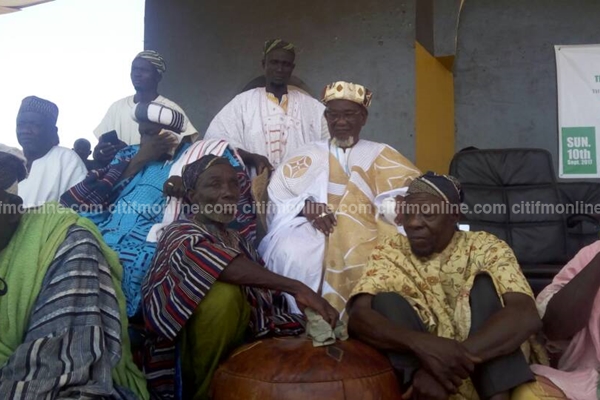 Alhaji Mohammed Muniru Limuna proposed the establishment of a bipartisan committee to handle the issue.
He further advised government to liaise with the Kingmakers and religious leaders of Dagbon to achieve the goal.
The Northern Regional Director of National Commission on Civic Education (NCCE), Alhaji Abdul Razak Saani tasked Dagbon youth to be focused and renew their commitment towards rebuilding Dagbon.
According to him, Dagombas cannot continue to be disunited, hence the need for genuine reconciliation and unity.
Alhaji Razak Saani regretted that Dagbon's retrogression has enslaved some Dagbon youth who migrated to southern Ghana in search of jobs.
"Without peace and unity, no investor will invest in Dagbon to create jobs for the teeming unemployed youth," he lamented.
"We need to sit down and ask ourselves questions because Dagbon is bigger than self seeking individuals. Government should solve the Dagbon problem without political considerations."
He pleaded with religious Clerics to desist from taking sides and serve as peace Ambassadors in Dagbon.
"Dagbon will never be in shame again because we need to unite for our common good."
Former Northern Regional Ministers comprising Prince Imoro Andani, Alhaji Mohammed Muniru Limuna, Abubakari Abdullah, Ben Bukari Salifu graced the occasion.
Government functionaries including Minister of Business Development, Alhaji Mohammed Awal Ibrahim, Deputy Energy Minister, Dr. Mohammed Amin Adam Anta, Deputy Chief of Staff, Clara Napaga Tia Sulemana, Deputy Chief Executive Officer of Ghana Investment Promotion Authority (GIPA), Akilu Shaibu, Deputy Regional Minister, Hon. Solomon Boar and the Tamale Mayor, Iddrisu Musah Superior were there.
Chieftaincy and Religious Affairs Minister, Kofi Dzamesi and National Security Minister , Kan Dapaah witnessed the memorable occasion.
–
By: Abdul Karim Naatogmah/citifmonline.com/Ghana