One person has been killed, with one other injured, after an explosion at Delta Agro, a soap manufacturing company in the Tema Industrial area.
The Administrative Manager of the factory explained to Citi News that three workers were in the process of cleaning an empty oil tanker when the explosion occurred.
"When we got to the scene when we found that the tank that stored the dirty oil for the rubbish had exploded and, according to the workers, because it was empty, they were trying to de-sludge it because it had sludge. So in the course of trying to de-sludge it, they had to cut and area to enable the de-sludging to be easily done then all of a sudden, the thing exploded."
The deceased worker died on the way to the hospital and the injured worker is receiving treatment at the Legon Hospital.
The third worker did not sustain any injuries.
The police, the fire service, and the Environmental  Protection Agency have been to the scene of the explosion to assess the scene.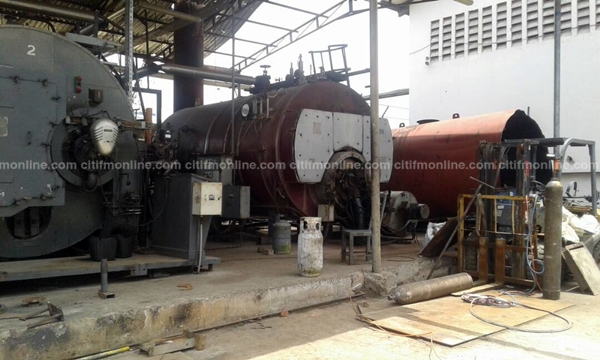 Speaking to Citi News earlier, an eyewitness, Kingsley Letsa, said he was in a meeting in at his workplace, which is adjacent the Delta Agro the factory, "when there was an explosion in the factory and we all had to rush out of our offices and then we realized that they started packing people into pickups and taking them to hospital."
The eyewitness also noted that "only one fire tender had arrived" at the scene of the explosion.
Describing the impact of the explosion he said the louvres at his factory's building were shattered by the impact of the explosion.
–
By: Elvis Washington/citifmonline.com/Ghana