Residents of Obuasi Anyimadukrom in the Ashanti Region have blocked roads leading to the town to express their anger after the anti-galamsey task force killed a resident there.
The task-force clashed with some illegal miners who reportedly fired shots at them and pelted them with stones.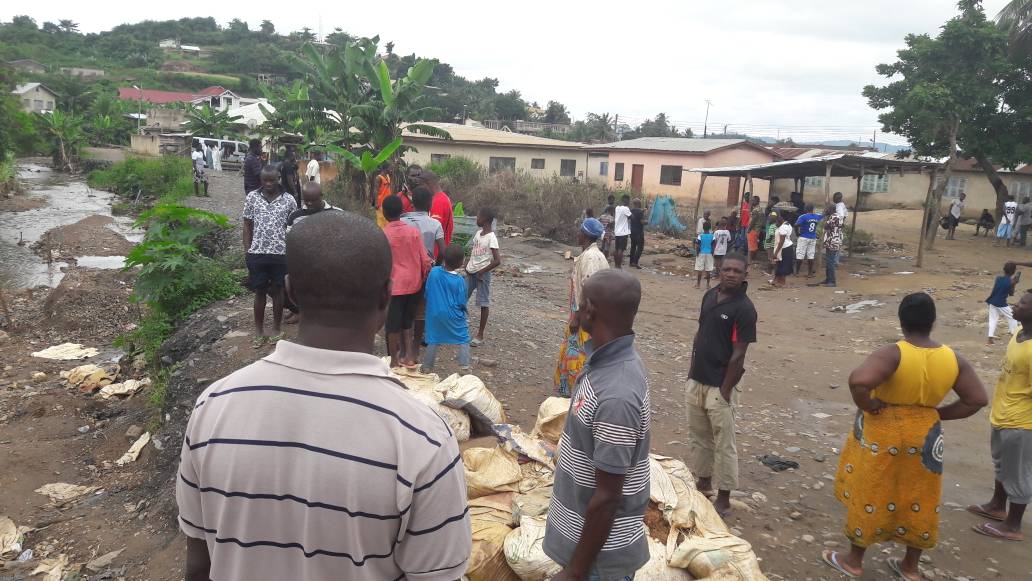 They also returned fire, leading to the death of a 30-year old man known as Acheampong.
Narrating the incident to Citi News, a  journalist with Citi FM's partner station Angel FM, Joseph Chukwu who has arrived in the town said:"Yesterday, Sunday night around 8pm we heard that anti Galamsey taskforce has shot one illegal miner. The residents are very angry about the military taskforce. According to the residents we said they started shooting them and the military also revenged and shot the guy who has been killed."
The taskforce named, Operation Vanguard was expected to clamp down on the illegal activity in the Ashanti, Eastern and Western Regions and enforce the country's laws against the illegal practice which has devastated the country's land and water resources.
While some argued that the move is a major step in the fight against the illegal activity , others expressed the concerns that the involvement of the military in stopping the menace will lead to more challenges.
Anti Galamsey taskforce won't attack Ghanaians – Amewu
The Minister of Lands and Natural Resources however allayed such fears, saying the taskforce will not attack Ghanaians but focus on its role in fighting galamsey.
Don't dare anti-galamsey soldiers – Nitiwul 
Even before the taskforce began its work, the Minister for Defence, Dominic Nitiwul had cautioned persons planning on daring the joint team to refrain from doing so.
He said, "it will not be in your interest to do so."
Dominic Nitiwul  said the state was behind the task force hence the team must not be challenged.
"I will make it straight to the people who are daring the task-force not to do that because the country is behind the task force. Don't dare them. It will not be in your interest to dare them… They will do everything and anything to make this mission a success," he said.
–
By:Marian Ansah & Zoe Abu Baidoo/citifmonline.com/Ghana