Truck and equipment belonging to civil engineering firm, Engineers and Planners (E&P) were impounded by Ashanti Region Minister together with the District Chief Executive of the Atwima Mponua District about a week ago.
The company owned by brother of former President John Mahama, Ibrahim Mahama had been engaged by a mining firm, Exton Cubic Group to help in prospecting bauxite in the Tano-Offin Forest Reserve.
Even before the trucks could get to the Nyinahin, the town where the forest reserve is, the DCE according to the Public Relations Officer of Exton Cubic, Sammy Gyamfi, crossed the trucks with his vehicle and confiscated the trucks and arrested the drivers.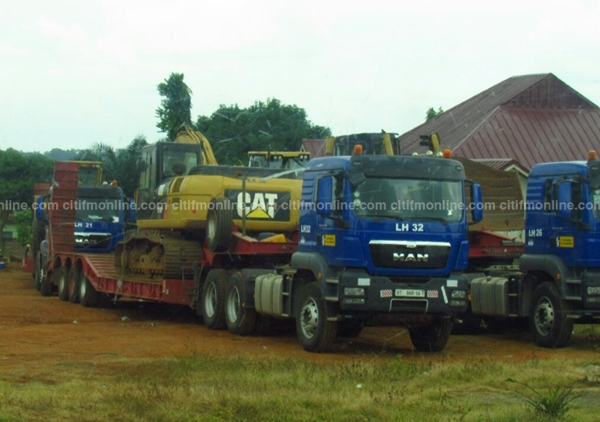 Mr. Gyamfi while speaking Citi FM's news analysis programme over the weekend said although the drivers have been granted bail, the Ashanti Regional Minister, Simon Osei Mensah has refused to release the trucks claiming the machines were going to perpetuate an illegality.
But Exton Cubic insists that they have the necessary permits to prospect bauxite in the forest reserve despite a contrary statement by the Environmental Protection Agency (EPA).
Mr. Gyamfi also explained that the trucks were not arrested in the forest reserve but were on their way to donate a generator to the hospital in the town following a request by the chief.
Click below for Mr. Gyamfi's account of how Ibrahim Mahama's trucks were confiscated:

–
By: citifmonline.com/Ghana