The Akufo-Addo administration is hoping 51 districts will have started the implementation of the One-District-One-Factory programme by the end of 2017.
As government launched the One-District-One-Factory programme on Friday with the sod-cutting for the Ekumfi Pineapple Factory, President Nana Akufo-Addo noted that 80,000 jobs were also expected to be created from the running of these factories.
"It is envisioned that 51 districts will actually start the implementation of their enterprises by the end of the year with the potential to generate a minimum of 80,000 direct and indirect jobs," the President said.
With the first factory commissioned under the policy, the President said: "it is now clear that this programme is destined to succeed," and the naysayers who did not believe in the New Patriotic Party's One-District-One-Factory' project have been put to shame.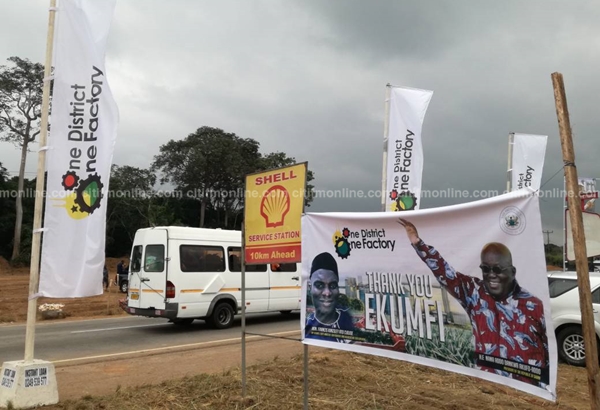 The Ekumfi pineapple factory is expected to employ over 5000 people and will be completed by mid-2018.
President Akufo-Addo also appealed for the "unalloyed support of every Ghanaian and the financial institutions and organisations for the success of this project."
The One-District-One-Factory programme will also be key to stemming rural-urban migration and dealing with unemployment, the President said.
"We have to banish the sector of young able bodied young men and women who leave our rural areas for urban areas in search of non-existent jobs."
"Every district in our country abounds in raw materials and it is the vision of the government to create economic growth poles out of them. It is the only way we can deal effectively with the greatest threat to our future – widespread unemployment among our youth."
–
By: Delali Adogla-Bessa/citifmonline.com/Ghana