Chelsea manager Antonio Conte has revealed his dream striker signing would be Tottenham's Harry Kane.
The Italian, who has brought in Alvaro Morata for £58m, was not suggesting the Blues are looking to buy the England striker, but spoke of his admiration for the 23-year-old.
Kane has finished as the Premier League's top goalscorer for the past two seasons, and when answering a question about Tottenham's title ambitions, Conte said: "Tottenham is a really good squad if they are able to keep all the players.
"For me, Kane, now, is one of the best strikers in the world.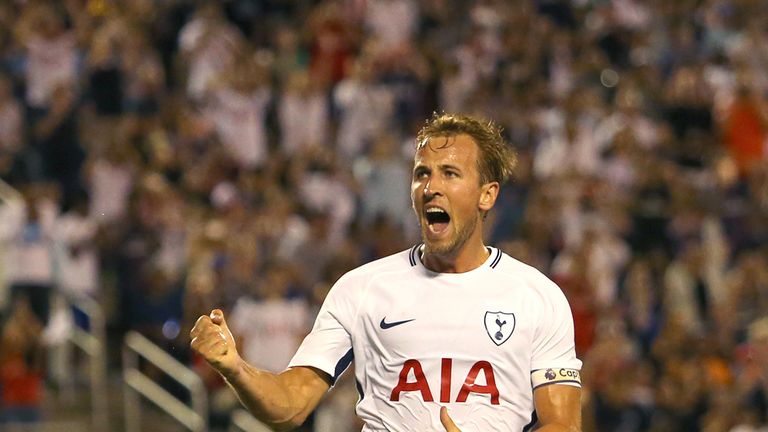 "If I had to buy one striker I would go to Kane. He is a complete striker. He is strong physically, with the ball, without the ball, he fights and he's strong in the air and acrobatic on the right and the left.
"He's a complete player. He's one of the top strikers in the world. If you go to buy Kane now it would be at least £100m.
Conte: Too early to assess Morata
Antonio Conte says it is still "too early" to assess the impact Alvaro Morata will have after he made his Chelsea debut on Tuesday.
"At least. For me, if I see this price for a striker I know for sure he's a big striker."
Conte also revealed that Chelsea missed out on right-back Kyle Walker, who moved to Manchester City earlier this summer for an initial fee of £45m which could rise to £50m.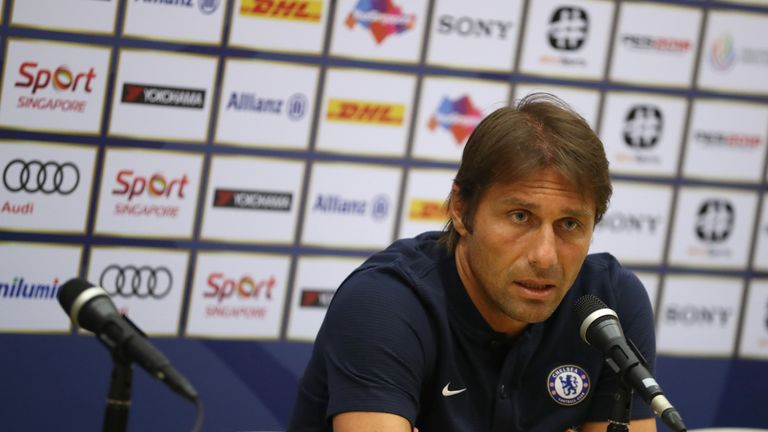 "We tried to buy Walker," he said. "Honestly, I think now every single player is expensive. For you to even enquire about one player, he is expensive.
"You go to buy a right-back, a left-back or a central defender and he is expensive. It is very difficult in the transfer market for the teams that need to improve their squads."
–
Source: Sky Sports