The Ghana Immigration Service (GIS) has indicated its preparedness to tackle cross border crimes including human trafficking and other irregular migration activities at Ghana's borders.
This is being actualised through the provision of logistics and equipment, training and congenial working environment, amongst others under one of the deliverables of the Ghana Integrated Migration Management Approach (GIMMA) projects, sponsored and implemented by the European Union (EU) and International Organization for Migration (IOM).
The Western Regional Commander, Deputy Commissioner of Immigration (DCI) Dr. Prosper P.D. Asima, said this in a speech delivered on behalf of the Comptroller-General of Immigration (CGI) when he inaugurated a new border post at Antokrom near Dadieso in the Suaman District of the Western Region of Ghana.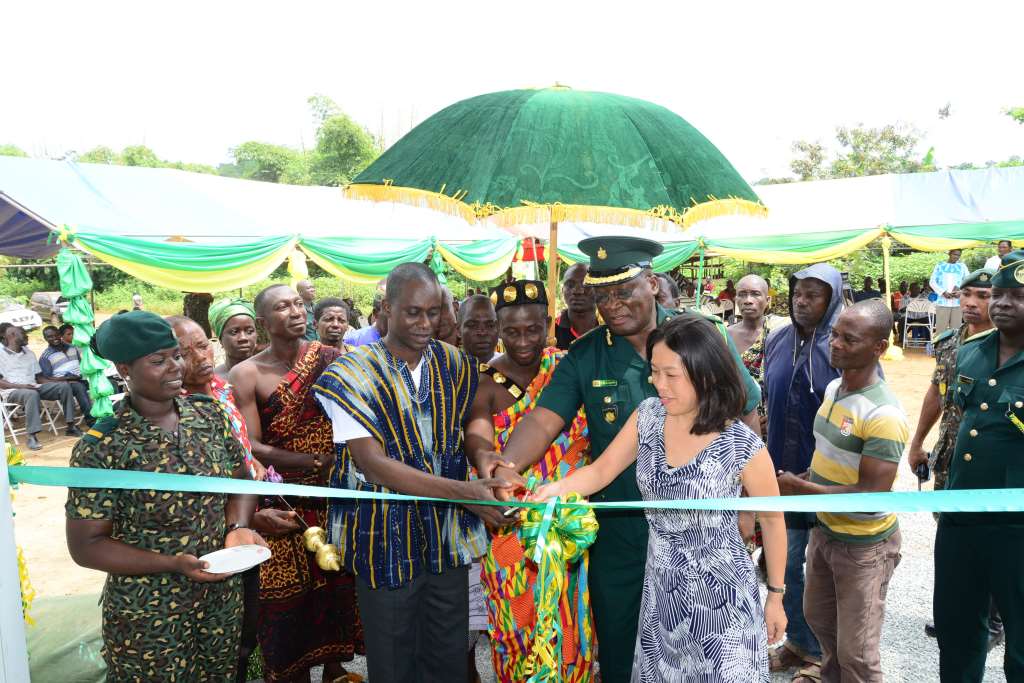 According to DCI Dr. Asima, the good fit between physical border control infrastructure, human resource, legislation, well-designed procedures and trained and experienced staff as well as innovative technology were crucial to remaining optimal as a Service in manning the borders.
"It is therefore heartwarming to learn that there would be additionally, a training programme for Officers", he added.
He reckoned that recent developments in global spheres and discourse had placed key emphasis and relevance on migration management as it contributes and shapes the economy of nations and that it was in the right direction that the GIS identifies itself with and share in the commitment of the international community of humane and orderly migration benefits.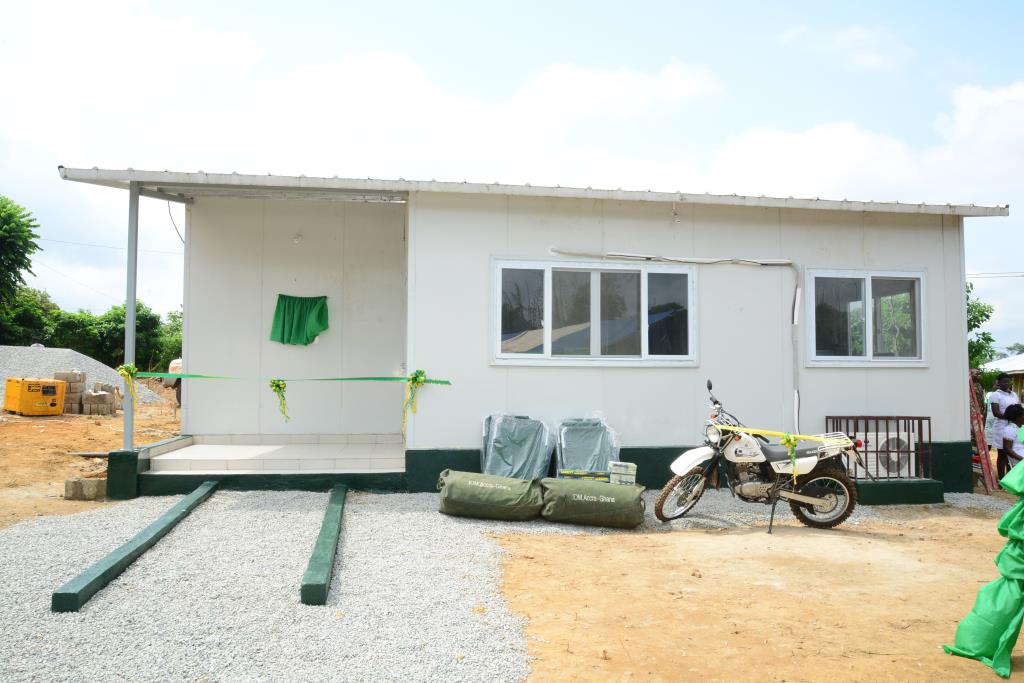 DCI Dr. Asima assured IOM and EU that the facility would be put into good use and proper maintenance culture given it.
The District Chief Executive of Suaman, Hon. Christian Baah who expressed joy at the establishment of the new border post said it would not only enhance the operations of the GIS in fight against smuggling along the borders of Ivory Coast but would also significantly aid the effort of the Ghana Police Service at maintaining peace and order in the District.
The new border post has offices, holding rooms for human trafficking victims, communication gadgets, computers, night vision devices, metal detectors, tents, camp beds, raincoats, solar panels, standby generator, a border patrol vehicle and motor bikes.
–
By: citifmonline.com/Ghana