The escalating friction within the Electoral Commission (EC) has taken another turn with the deputy Chairperson of the commission in charge of Corporate Services, Georgina Opoku Amankwah, refuting accusations of corruption levelled against her by the EC Chairperson, Charlotte Osei.
Mrs. Amankwah, in a 25-point response to the Council of State pertaining to the allegations sighted by Citi News, said a number of the allegations were orchestrated attempts to create disaffection towards her.
[contextly_sidebar id="yq3DwkMxmJiNTHtI2N2pjxZn9ADSS6ru"]She also said Mrs. Osei's claims were attempts to glorify herself with an underserved gratification, whilst sowing seeds of division within the commission.
The recent bad blood in the EC came to dominate news cycles after some employees of the Commission petitioned President Akufo-Addo to dismiss Mrs. Osei for alleged financial malfeasance.
But the EC Chairperson responded to the allegations with some of her own, targetted at key players within the EC, including the deputy Chairperson of the Commission in-charge of Corporate Services.
Among the allegations, Mrs. Amankwah, was alleged to have signed contracts without proper authorization but she retorted that the Commission was aware of her actions.
"The commission unanimously approved for it to be signed urgently given the time constraints. It is therefore strange for the Chairperson to allege that I signed those contracts without the knowledge of the commission, particularly as she requested for minutes of such meeting and was furnished with same."
On the accusations of contracts worth over GHc 39 million allegedly signed without the authorization of the Chairperson in 2015, Mrs. Amankwah indicated that as the Chair of the Commission's Entity Tender Committee (ETC) at the time, she had the authority to sign those contracts.
"As a result, the contracts under reference had already been approved by the Entity Tender Committee (ETC) which I was the chair. These contracts had been evaluated, reviewed and approved before the Commission gave the Chairperson of the ETC the mandate to sign. The contracts were in respect of procurement of election materials for the District Assembly elections. I was therefore in an official capacity to sign those contracts and so did I.
The response also noted that the processes leading to the signing of these contracts had been concluded prior to Mrs. Osei's taking over as the Chair of the ETC.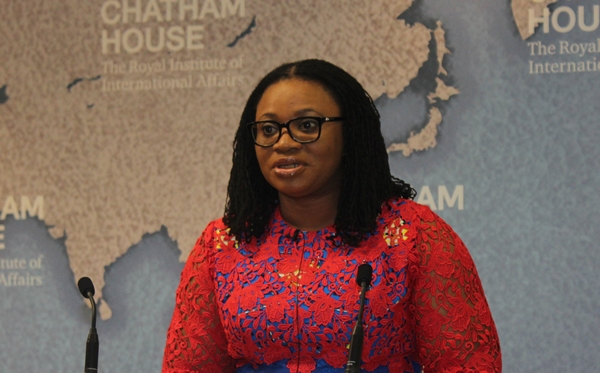 Unilateral promotions
Mrs. Amankwah also denied claims she unilaterally promoted regional directors in 2016 contrary to due process, explaining that persons were interviewed prior to her assumption of office. She noted that "the Chairperson approved a memo to this effect," amidst a number of processes involving the Fair Wages and Salaries Commission, the Finance Ministry and the Public Services Commission.
"As a Deputy Chair (C/S) it lies in my realm of responsibility to lead the EC team (the directors of Finance and Human Resource, Senior Staff and the Union) in collaboration with the Public Services Workers Union (PSWU of TUC). In all such cases, the commission was well briefed and informed. The attempt by the Chairperson to claim memory loss of events happening in the Commission, especially when minutes can be found on such letters is worrying."
Mrs. Amankwah's sentiments towards Mrs. Osei's claims could be summed up in a line from her response where she stated that "the entire allegations are frivolous, useless fabrications and a figment of her own imagination."
–
By: Delali Adogla-Bessa/citifmonline.com/Ghana