The Deputy Minister of Food and Agriculture, Dr. Sagre Bambangi, on Thursday, paid a visit to the National Service Scheme's Dahwenya Farm in the Greater Accra Region.
The visit was to afford the Deputy Minister the opportunity to acquaint himself with the nature of the infestation and to also monitor the progress of the fight against the Armyworms.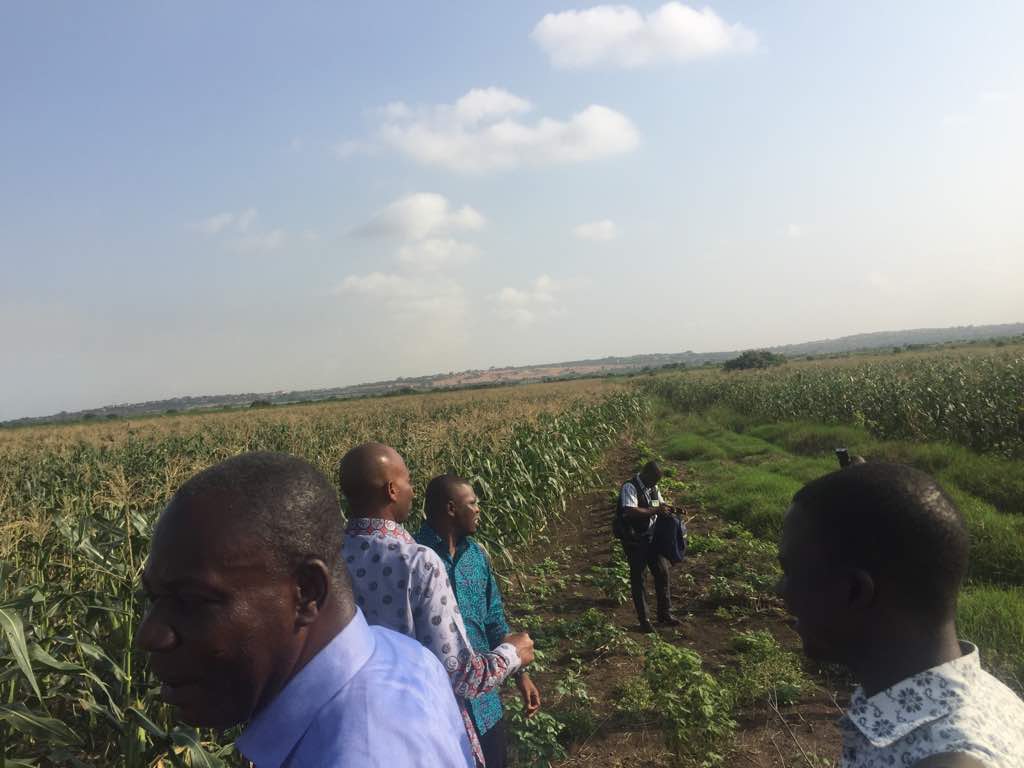 The Fall Armyworms have destroyed farms at certain parts of the country, particularly the Ashanti, Greater Accra, Brong Ahafo and the Eastern Regions, causing destructions to crops especially Maize and Cocoa.
The Deputy Minister stated in an interaction with the media expressed his excitement on the progress of the Scheme's farm and called on all farmers to go strictly by the directions of the Ministry in combating the Armyworms infestation just like the NSS.
He added that, the government was very much concerned about the outbreak since it has the tendency to derail efforts at revamping the Agric sector.
He said chemicals, and personnel have been made to combat it.
The Acting Executive Director of the Scheme, Mustapha Ussif thanked the Minister for the support the Ministry has provided to the Scheme.
He reemphasized the Scheme's effort to support the President's "Planting For Food Policy" by deploy over 2100 service personnel's to the program.
The Ag. Director of Crops at the Ministry,  Seth Osei-Akoto rebutted the claims that, detergents such as Omo, "Alata" among others could be used to fight Armyworms invasion on farms and called on the to only go by the education from the Ministry.
–
By: citifmonline.com/Ghana