The Abeka Sanitation and Motor Magistrate court on Monday fined 21 people GHc720 each or default serve a six months imprisonment each for dumping refuse at unauthorized places on the Lapaz section of the N1 Highway contrary to section 56(a) and (b) of Act 851, Public Health Act (2012).
All the accused persons are residents of Lapaz and its environs within the Okaikoi North Sub – metro of the Accra Metropolitan Assembly (AMA).
The Magistrate, Mrs Victoria Ghansah cautioned that, persons who flout sanitation laws would be given severe sanctions to serve as a deterrent.
The Magistrate advised the offenders to go and be ambassadors of a clean environment.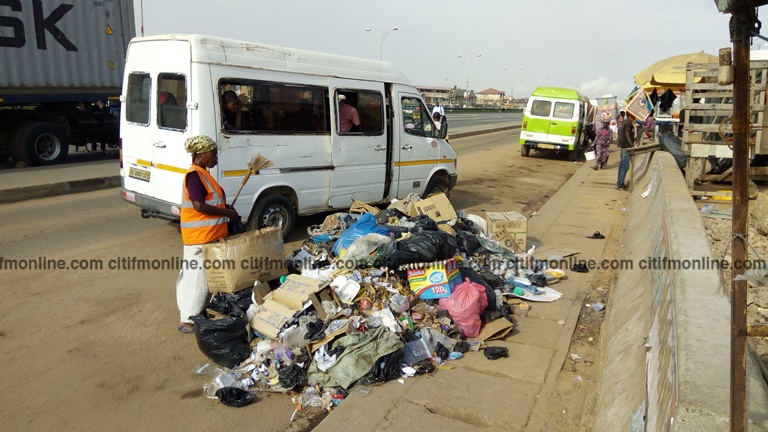 "In this country people act like there are no laws on sanitation," she averred.
She urged AMA to get residents who have not yet registered under the polluter-pay policy to do so.
Briefing the media, the Sub Metro Director for Okai-North Sub Metro, Mr. Angel Ketadjo said for some time now some unscrupulous persons have been dumping refuse on the streets of Lapaz along the N1 high way in the night.
Due to this, the sub-metro formed a 20-member taskforce including the police to curb the menace.
The offenders were caught dumping the rubbish at Lapaz on the N1 main road and others were also caught at the Lapaz new market road.
All the 21 offenders were sent to the Tesano police station and later sent to the Abeka Magistrate Motor and Sanitation court of the AMA.
Mr. Ketadjo said, the exercise which will continue for the next 3 months is to curb illegal disposal of waste in the sub metro and also ensure that needed change in attitude is realized.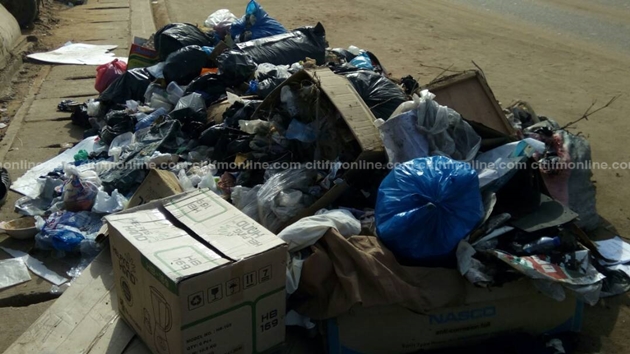 The task force according to Mr. Ketadjo will focus on are the ceremonial roads in Achimota, Tesano, Abeka and its surrounding environs.
–
By: citifmonline.com/Ghana