Financial analyst Sydney Casely-Hayford has called on the Bureau of National Investigation (BNI) to expand its probe into activities at the Bulk Oil Storage and Transportation Company Limited (BOST) to cover previous administrations as well.
A BNI and National Security report, quoted by the Energy Minister, Boakye Agyarko, exonerated the current head of BOST of any wrongdoing in the recent contaminated fuel saga.
[contextly_sidebar id="F3DcpwfGCdQKqwNcET86qRkAlmY0o6Ys"]The Energy Minister stated at a press conference that "on the basis of previous practice, there was no wrongdoing at BOST on the sale of the 5 million litres of contaminated products."
However, Mr. Casely-Hayford who had earlier expressed his belief that problems with contaminated fuel at BOST might have begun when the company was first set up, thinks a comprehensive investigation would help clear any lingering doubts about the activities of the company over the years.
"Why stop at the current MD. What about the previous one and the ones before? What about the whole BOST institution and the way it's carrying on. If they [BNI] have taken the initiative and are doing an investigation, why not go all the way back?" he said on Citi FM's news analysis programme, The Big Issue on Saturday.
According to Casely-Hayford who is also a leading member of pressure group Occupy Ghana, the best way to deal with the issue at BOST is to set up an independent Commission to investigate the matter.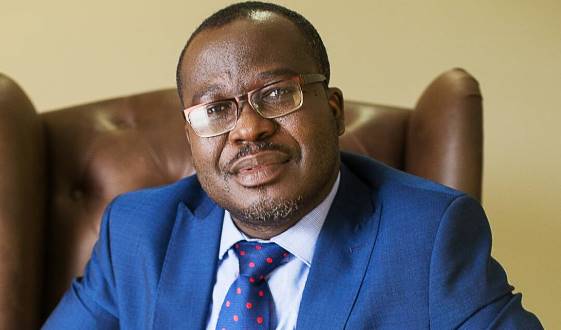 He added that the BNI could serve as a 'contributory' unit for the Commission but should not have the final say on the investigations.
"As usual in Ghana, nobody knows what the truth is. Whichever side you believe in depends on the political affiliation you want to push. We have a problem and the best way when you have a situation like we do now is to get an independent Commission that is non-partisan and has no linkages with the BOST executives and let them make the decision and do the investigation and let's come out with a report that clears things once and for all.
"The BNI, unfortunately, should be part of the contributory units for the Commission in order for them to do their work. The [BNI] shouldn't make the final decision….The BNI should send their confidential report to the Energy Ministry and let them decide what to do with it but not put it in the public domain and come to conclusions as to whether someone is guilty or innocent."
The BNI report was criticised by several observer groups including policy think tank IMANI Africa and anti-corruption group Occupy Ghana, who described it as deficient.
Think-tank, CDD have also called for fresh, external investigations into the issue
–
By: Edwin Kwakofi/citifmonline.com/Ghana