The Director of the Integrated Social Development Centre (ISODEDC), Dr. Steve Manteaw wants Ghana to be "cautiously optimistic" with China's intention to commit to $15 billion into Ghana's economy.
Dr. Manteaw reminded that, there are as yet undisclosed conditions that are tied to the money, making the overall deal hard to assess at the moment.
"Whether or not we will be able to access what has been said will be dependent on our ability to meet the conditions or the triggers for the release of these funds… we may need to have the full benefit of what the conditions are to be able to assess," he said on the Citi Breakfast Show.
[contextly_sidebar id="JMHFKqY5W7ksERvUUkhAz632TwtCurbB"]After a four-day working trip to China, the Vice President announced that, China had committed $15 billion worth of investment to Ghana, anchored on a new financing model designed by Ghana's Economic Management Team.
The deals will leverage heavily on Ghana's untapped natural resources such as bauxite and iron ore, according to Dr. Bawumia.
But Dr. Manteaw explained that, this basically meant the government was going to collateralize national resources and use them "as a guarantee for profiteering."
The issue with this, he said, is that the Chinese will essentially be bypassing laws that govern the exploration of some of these natural resources.
"It kind of substitutes the current arrangement for allocating exploitation rights of the natural resource sector so that if the law says you have to go through a competitive bidding process or you have to go through a laid down procedure to be assigned exploitation rights for natural resources, all those arrangements are set aside because contracts with the Chinese then take precedence."
"For me, that is not a very efficient way of resource allocation because you are able to overlook some of the due diligence processes that will be normally undertaken under the guidance of the regulator," Dr. Manteaw said.
'China presents useful openings'
Also commenting on the developments with China, the Head of the Legon Centre for Asian Studies, Dr Lloyd Amoah, said Ghana would be fine as long as the government does its homework well.
He said Ghana needed overcome the scepticism and open up "to the realisation that China presents useful openings for the national transformational agenda."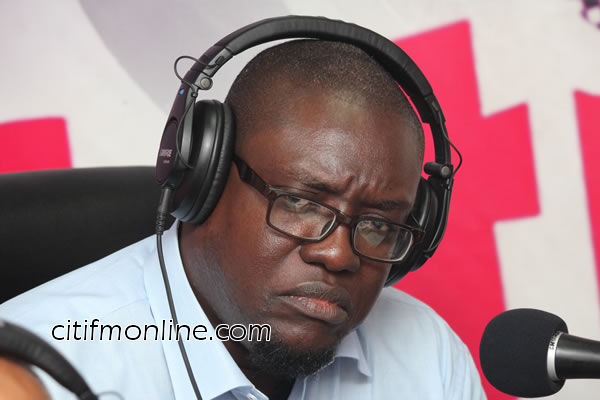 He however noted that, "When you deal with the Chinese, you must do your homework well and state what your plans are, who your personnel are. We have to analyse in detail, and specifically, why it is that we didn't pull it off [deals with China] under Mills the way we wanted in terms of optimality and why we didn't pull it off under Mahama. If you look at what happened in those two administrations, there were clear reasons why."
These reasons had to do with questions of personnel, infrastructure, review mechanics which have to be taken into account, Dr. Amoah said.
"That is a measure of your strategic infrastructure in place. It is a measure of how the policy infrastructure at the highest level in Ghana is sunk into the whole of the processes."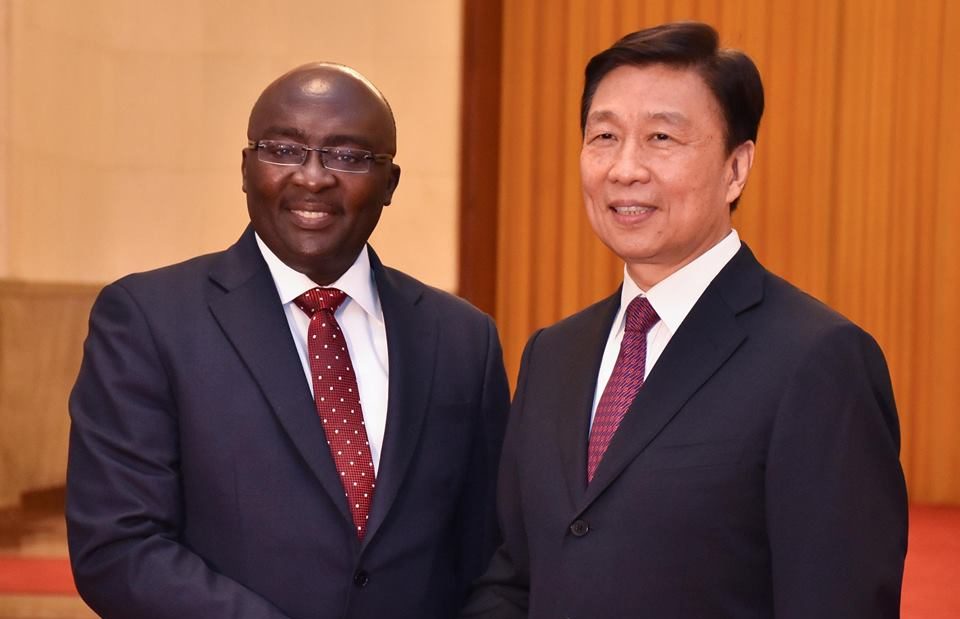 The questions borne out of skepticism in deals with China are evident in the $3 billion China Development Bank (CDB) loan from 2011, of which the Chinese held back $2 billion because it felt certain aspects of their agreement fell short of expectations.
Ghana was to supply as collateral security, 13,000 barrels per day of crude oil up to 2027 to service the CDB facility, but the Chinese considered this deal insufficient because of the slump in oil prices.
But in addition to the news of the $15 billion dollar boost, Dr. Bawumia, also revealed that the Chinese government will release the remainder of the $3 billion loan after negotiations.
"We were able to successfully discuss and address some of the concerns and they have agreed to discuss and address some of the concerns and they have agreed to technically unfreeze that amount," Dr. Bawumia disclosed.
–
By: Delali Adogla-Bessa/citifmonline.com/Ghana