A 42-year-old man identified as Ibrahim Musah is in the custody of the Legon Police after he violently stabbed a female student of the University of Ghana, alleged to be his girlfriend in the neck on Friday night.
The victim, Zara Hussein is a Diploma in Adult Education student and a resident of Akuafo Hall.
Reports say the suspect came to the school's campus to visit Zara but found another man in her room.
Musah, who felt Zara had been cheating on him confronted Zara's male guest and at the height of the altercation in which Zara backed her guest, he [Musah] barged out of the room and returned with a piece of broken ceramic receptacle and stabbed Zara with it.
He is reported to have slapped the gentleman who he suspected was Zara's new boyfriend.
He was however arrested by some students on campus and handed over the school's security when he tried to escape after the attack.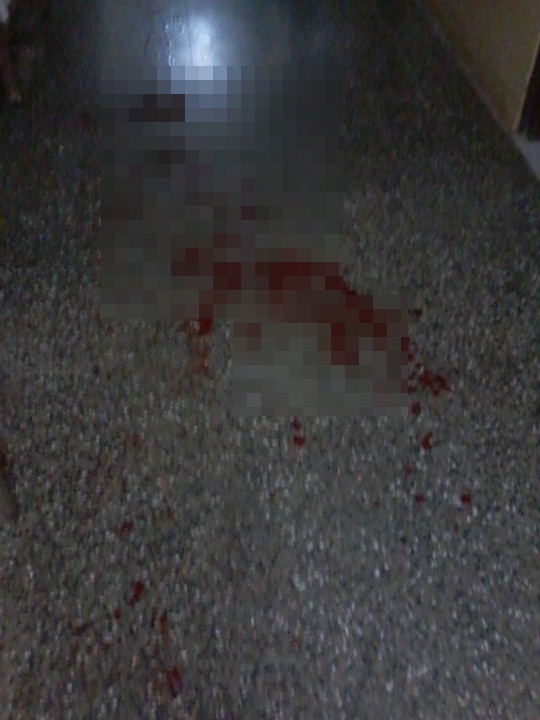 Zara who became unconscious was rushed to the hospital and is still receiving medical attention.
Campus-based Radio Univers reported that the suspect confessed to the crime.
He reportedly said the victim was his fiancé and they had planned to get married after the Ramadan.
According to him, he came to campus to visit her after she called him to inform him she was not feeling well.
His attempts to reach her by phone later, proved futile so he decided to visit her when he found out that she was spending time with another man in her room.
He noted that Zara had not shown interest in him for the past few months despite their planned marriage.
–
By: Jonas Nyabor/citifmonline.com/Ghana
Photo credit: Radio Univers