Three sisters, Gyankroma Akufo-Addo, Valerie Obaze, and Edwina Akufo-Addo, with diverse experiences and skills, have come together to put the spotlight on autism and support scores of children on the Spectrum, cared for at the Autism Awareness Care and Training Centre (AACT) in Accra.
Autism is a highly variable neurodevelopmental disorder, which usually affects children at the early stages and presents among other things, great communication and emotional challenges for them.
In Ghana, autism affects approximately 1 in every 150 children.
My Sister's Keeper Foundation on Thursday 29th June 2017, partnered with Glam Africa Magazine, to host 'Glam Africa Ball' to raise a targeted GHc 250,000 to support the project.
The funds were raised from different sources, including selling the dinner tables at the glam event, auctioning items including outfits from the Nineteen 57 by KOD clothing line, Modella B fashion, paintings from the Autism Awareness Care and Training Centre, art work from respected Ghanaian artist Kofi Agorsor as well as a brand new vehicle courtesy of Svani Motors which was raffled on the day.
The highly successful event brought together philanthropists and well wishers across the globe. The President, Nana Akufo-Addo and the First Lady Rebecca Akufo-Addo were also present to support their children, who are focused on creating an impact-driven organization to give back to the society and help to build a safer and happier nation.
According to one of the sisters, Gyankroma Akufo-Addo, "it is imperative for Ghanaians to be educated about ASD (Autism Spectrum Disorder) to stop the stigmatization that is usually associated with autism. It is sad that in Ghana, some people attribute autism to witchcraft, and in the process, ostracize the affected persons instead of providing an enabling environment for them to be able to gain crucial therapy which will give them the independence to assimilate into 'conventional' society."
The funds will be used to improve the lives of the 50 children with ASD being cared for at the Autism Awareness Care and Training Centre, RUN BY Aunty Serwah Quaynor, giving these children a new breath of life and hope, as well as to raise much needed awareness for ASD.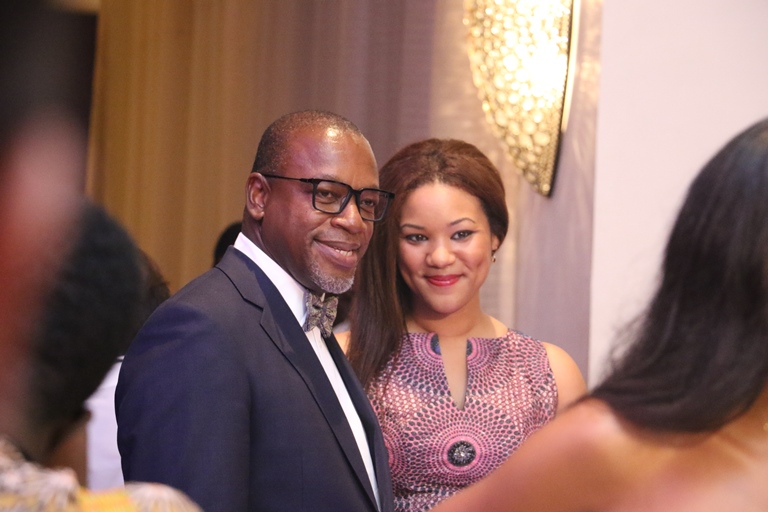 –
Credit: Glam Africa