Three Students Unions; the National Union of Ghana Students (NUGS), the University Students Association of Ghana (USAG), and the Ghana Union of Professional Students (GUPS), have in three separate open letters to the Minister of Lands and Natural Resources, John Peter Amewu, appealed to him to reconsider his decision to close down the Ghana School of Survey and Mapping (GSSM).
Last week, the students of the only surviving survey and mapping school, met the press and registered their displeasure about a portion of their school land that has been given to a private developer allegedly to be used to build a shopping mall. The students, after their encounter with the press, staged a demonstration which resulted in some vandalism.
[contextly_sidebar id="PK8DLzIl8C2KNTwmgeCbVJ9ch5kXdb8V"]The Minister for Lands and Natural Resources, Mr. Peter Amewu, following the incident, stormed the premises of the school with some security personnel on Wednesday, announcing a temporary closure of the school.
According to the students' unions, the action was not in the best interest of the students.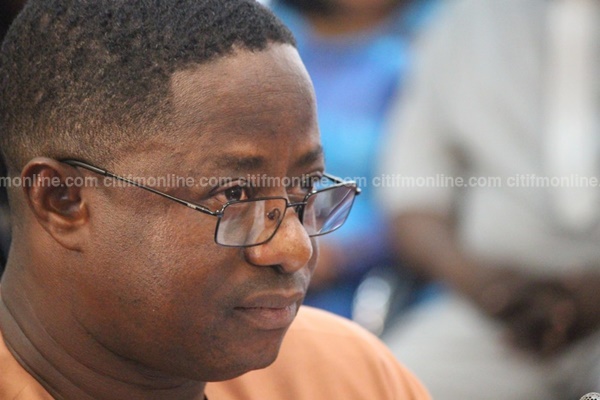 The Unions in a release, which had the Press and Information Secretary of the National Union of Ghana Students (NUGS), Kwasi Frimpong as one of the signatories, suggested four things that the minister should do to amicably address the problem.
Read their proposals below:
These are:
Take an active role in mobilizing for peace among The students, the school authorities and ask that the parcel of land which is the property of the government and hence the property of the school be left in the hands of the school authorities for onward development, this must be done as soon as possible. It must be a dialogue in the name of fashioning a comprehensive peace accord to the longstanding dispute over the school's land.
Call for an immediate resume of the school as you have done in its closure. Take an active responsibility in reaching to their leadership: the SRC and any other Stakeholder (s) who has interests in this matter for a quick resolve.
Give an explicit Executive order (written statement) to those accused of encroaching on the land and thus wanting to use it for purposes either than improving on education to stop work and vacate the place with an immediate speed, given the magnitude of public interest, especially the various students union's interest in this matter.
Lastly, do not play an ostrich and bury your head in the sand in respect to this matter, as an umbrella union, we shall mobilize our collective forces to demonstrate our disappointment in you and the current government. We shall forever remain solid, resolute and formidable in our fight to press home our demands in all of these suggestions given, herein.
The President of the University Students Association of Ghana (USAG), Emmanuel Kwarteng Frimpong, said the Ministry must reconsider the decision to ensure calm is maintained.
He also noted that, "We remain resolute in our affirmation of this stand, and we shall rise to the occasion to join them and other student movements across the country to demonstrate our anger and frustration towards your ministry and the current government if the issue is not dealt with."
–
By: Jonas Nyabor/citifmonline.com/Ghana