President Nana Akufo-Addo and the Asantehene,Otumfuo Osei Tutu II today officially opened the Kumasi City Mall.
The $95 million mall, situated at Asokwa sits on about 15acres of land. It houses 68 shops ranging from lifestyle, fashion, pharmaceuticals, groceries, to electronics and more.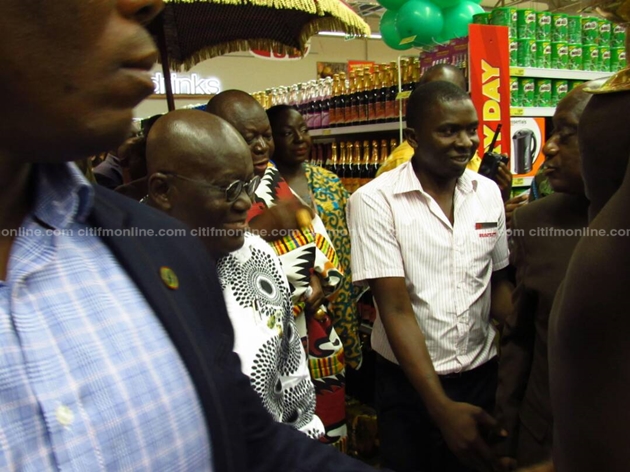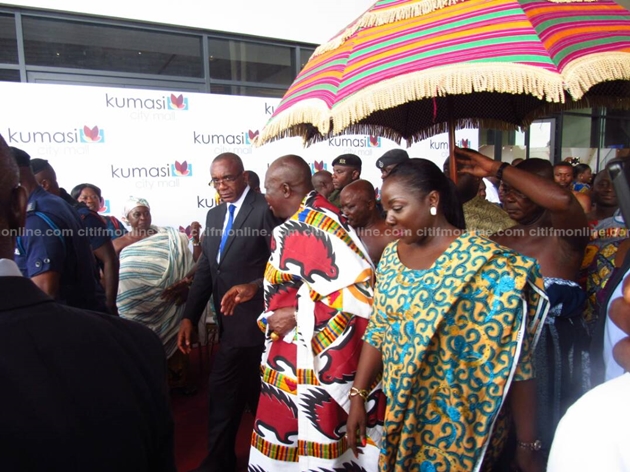 The Kumasi City Mall, the first of its kind in Kumasi saw its grand opening on the 20th of April, however,  Otumfuo Osei Tutu II and the President Nana Addo Danquah Akuffo-Addo officially unveiled the plaque for business to commence today (Wednesday).
The ceremony was attended by the wife of the Asante King, Lady Julia, Alan Kyeramateng, Frema Opare chief of staff, Regional minister Simon Osei Mensah, chiefs, clergy and other dignitaries.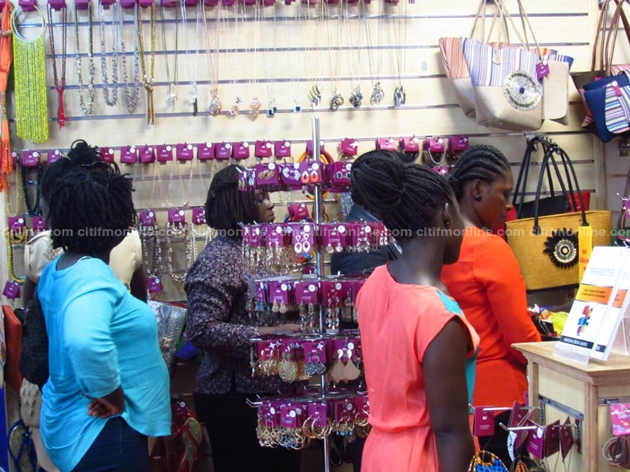 Board Chairman of the Kumasi City Mall, Mr. Kofi Sekyere, who doubles as the Board Chairman for the West Hills mall and the Achimota Retail Centre, speaking at the official opening was elated to have, against all odds, established a mall in Kumasi.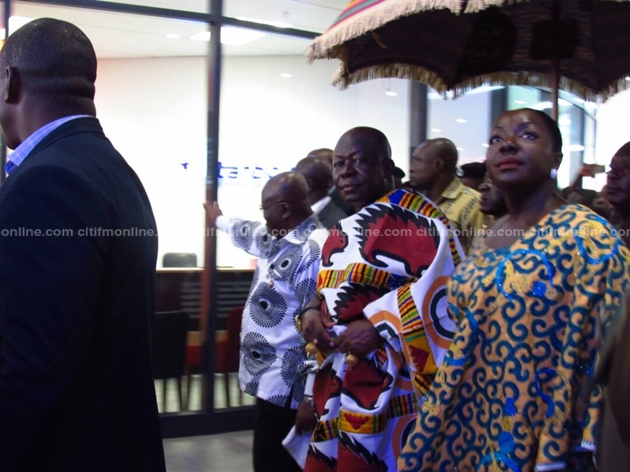 He said, the Kumasi City Mall is nothing new since Kumasi is "an active business hub", the mall only is a " repackaging of the old marketplace to meet the needs of the 21st-century market."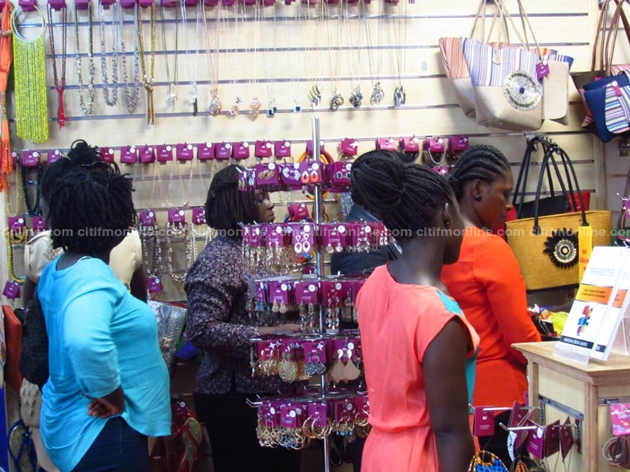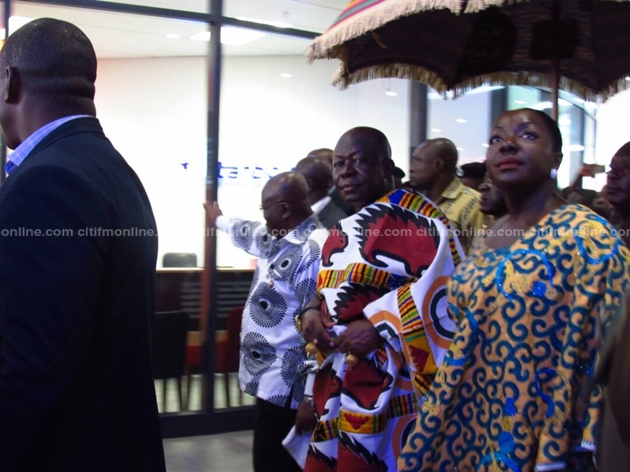 He said the Kumasi City Mall houses more local brands than any other mall in the country
He also revealed plans of an expansion project, from 18,500 square meter to 28,000 square meter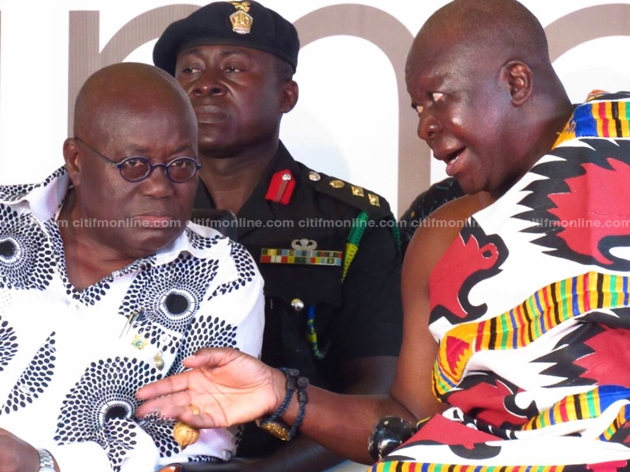 Mr. Kofi Sekyere was much grateful to the Asante King, Otumfuo Osei Tutu II for his immense support since the inception of the 24-month duration project.
He christened the Food court at the Mall after the Late Asante Queen mother, Nana Afia Kobi Serwaa Ampem II.
The President, Nana Addo Danquah Akuffo-Addo speaking at the opening commended the boar for the initiative of a mall in Kumasi.
He however  lamented that "items originating from Ghana and from our local entrepreneurs, constitute barely 5% of goods on sale."
He said "It is not right that our country continues to be a retailer of cheap imported goods, Whilst the capacity of our local producers remain weak and their products suffer low patronage. I know very well that in some of our malls and supermarkets across the country, Carrots sold for example are imported from Holland, some of the dressed chicken on sale have also come from Brazil."
The President was hopeful "that the Kumasi city mall will not only be a place for the sale of imported goods but substantively, sale of Ghanaian goods."
He thus asked owners of shops at the Kumasi City Mall to "increase the proportion of Ghanaian goods on sale by getting more local farmers and entrepreneurs to produce."
He also admonished the youth to "take advantage of the immersing opportunities this mall presents. Last month I launched a program for planting for food and jobs, organise yourselves and get involved in this initiative. I'm certain, that my admonition to shop owners of this mall will not go unheard. They will surely buy from you if your produce meet the standard, which I am confident it can."
–
By: Lauretta Timah/citifmonline.com/Ghana