The Eastern Regional branch of the Food and Drugs Authority have destroyed 3 tonnes of unwholesome confiscated goods at Koforidua in the Eastern Region.
The goods which were confiscated by the authority after a market surveillance through out the region ranges from Sardines, energy drinks, cosmetics, margarine, milk powder, tomato paste, biscuits, can and bottle drinks.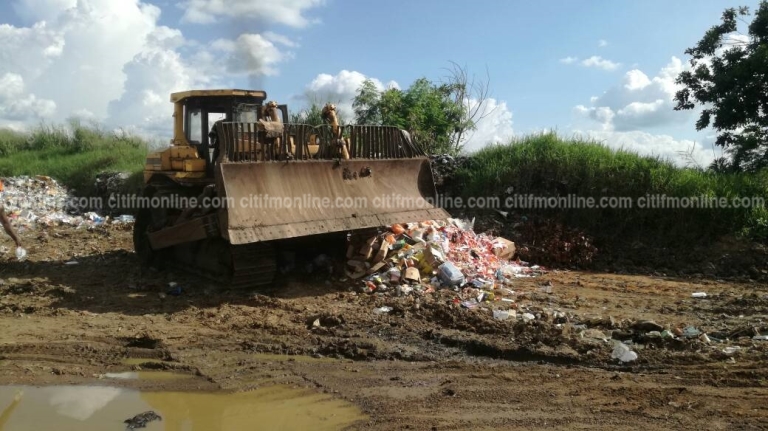 The Food and Drugs Authority carried out a similar destruction exercise in November last year to clear unwholesome products from the market.
The destruction exercise was supervised by the Environmental Protection Agency, the Environmental Health Unit and some Security personnel at the Koforidua dumping site.

Mr Samuel Kwakye the Eastern Regional Director of the Food and Drugs Authority told Citi News that, the essence of the destruction exercise is to sanitize the market environment and also to create awareness to consumers saying "we are carrying out this destruction exercise to clear out goods we confiscated from December 2016 after our market surveillance."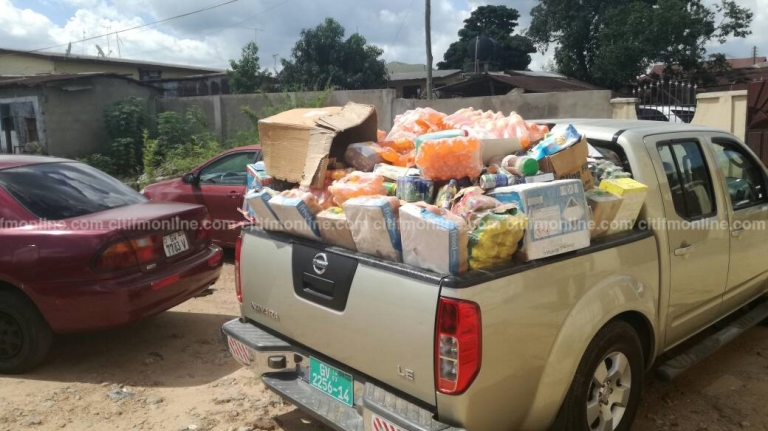 He continued "we want the exercise to send out warning signals to consumers and the general public to know that there are a lot of unsafe goods out there on the market."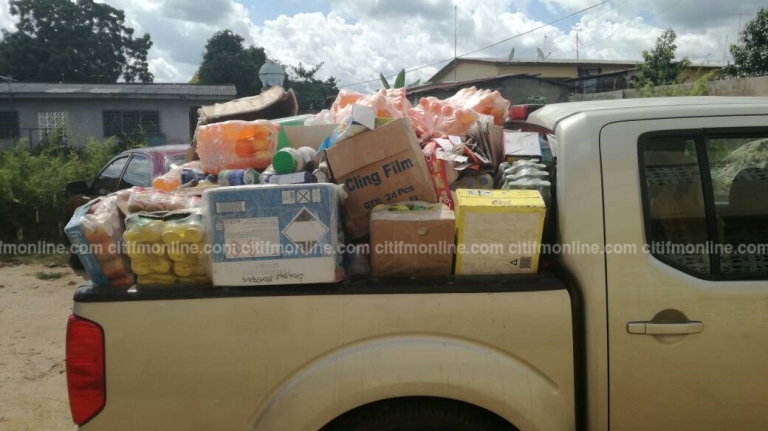 The Director, Samuel Kwakye added that recalcitrant offenders will be charged with stiffer punishment, administrative fines and safe disposal fees to deter others.
He also said that "if you see the volume of goods we are destroying here today it shows that we are all not safe, the FDA per the public order act 871 we will charge all the owners of the goods we confiscated with administrative fines and other stiffer sanctions. As we speak some of them have been charged to pay safe disposal fees and all this will help to deter other wholesalers, distributors, producers, sellers and other buyers to be mindful of the things they put out on the market."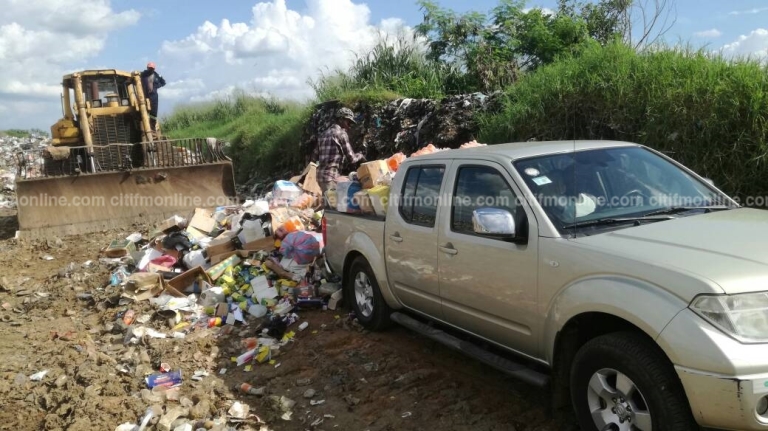 –
By: Neil Nii Amatey Kanarku/citifmonline.com/Ghana