Queiroz Galvao, contractors of the Kwame Nkrumah Circle Interchange, were seen on site on Friday morning fixing a resurfaced pothole in front of Ernest Chemist annex.
This follows the persistent reports by Citi News of the worsening situation of the pothole which decorated parts of the road linking the multi-million dollar interchange.
The Ghana Water Company Limited and Quiros Galvao last week moved in to patch the potholes, a day after Citi News' report on the situation.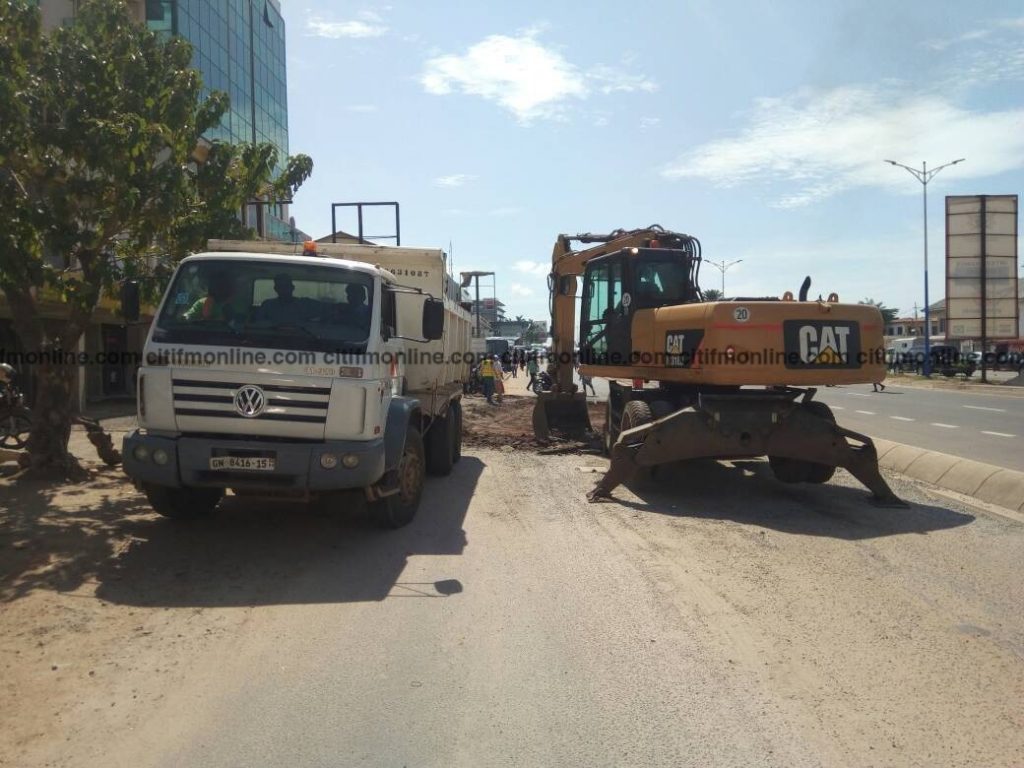 But commercial drivers who ply the route described their work as shoddy, challenging that it will not last beyond a month.
They were proved right as only a week on, the chippings spread over that section of the road eroded after a few days of downpour.
Citi News' visit to the location showed the potholes had deepened, worse than they were before.
But the contractors on Friday morning were seen with heavy duty equipment scrapping the affected area of the road.
The supervisor of the project, who spoke to Citi News off record, said the affected area will be asphalted this time round. It is expected to take two days to complete.
Meanwhile, there was a gridlock from the affected area all the way to Paloma, due to blockade of that section of the road.
Some drivers who ply the road complained to Citi News about the absence of visible road signs to warn them of the road block.
They were however optimistic the repair works this time will be of improved quality as compared to the previous one.
–
By: Caleb Kudah/citifmonline.com/Ghana