At least two people have been confirmed dead, with one other in critical condition at the Bolgatanga Regional Hospital in the Upper East Region, following clashes in a renewed chieftaincy dispute on Saturday night.
The were sporadic gun shots, as some wielded machetes and pelted stones.
Even though the cause of the clash is yet to be ascertained, two houses belonging to the two factions in the Bolgatanga chieftaincy dispute, Naba Raymond Alafia Abilba II, and Naba Joseph Abeka Nonge-Buuri, were set ablaze Saturday night at about 8:00 pm in Atulibabiisi, a suburb of Bolgatanga.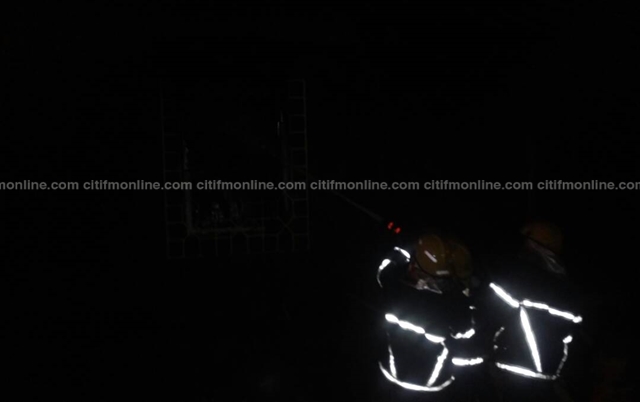 The Ghana National Fire service was able to quench the fire, but some properties were destroyed.
Residents of the torched houses left their homes to seek asylum elsewhere to pass the night.
Sources at the Bolgatanga Regional Hospital revealed to Citi News that, of the three injured persons brought to the hospital for medical care, one passed on immediately, while two were in a critical condition.
"Apart from the one who is dead, one is suffering from head injury and the other one severe respiratory disorder.  We have been able to stabilize the one with head injury and are waiting on the surgeon to perform a surgery on the one with severe respiratory disorder."
However, the one with severe respiratory disorder also passed on this Sunday morning, bringing the death toll to two.
The source added that, the health personnel at the hospital feared attacks from either of the factions, and so about seven armed policemen were dispatched to guard the hospital.
When Citi News contacted the Bolgatanga Municipal Police Commander, Samuel Punobyin, he declined to comment on the matter, but stated that the police command will conduct investigations to ascertain the cause of the renewed clashes.
Meanwhile, there is heavy military and police patrol within the Atulibabiisi area of the Bolgatanga municipality.
–
By: Frederick Awuni/citifmonline.com/Ghana