The National Organiser of the opposition National Democratic Congress (NDC), Kofi Adams, has condemned the Economic and Organised Crimes Office's (EOCO) handling of a case involving Chief Executive Officer (CEO) of Engineers and Planners, Ibrahim Mahama, under the New Patriotic Party (NPP) administration.
He believes EOCO's decision to invite Mr. Ibrahim Mahama and interrogate him on accusations of financial malfeasance amounts to witch-hunting.
Mr. Mahama was invited by EOCO and interrogated for over eight hours, reportedly over accusations that he had issued 44 dud  cheques to the Ghana Revenue Authority (GRA) as payment of duties at the port.
The cheques were to offset debts incurred by two companies – MBG Limited and Holman Brothers – for the clearance of some heavy duty equipment at the Tema Port in 2015. Sources at EOCO said Mr. Mahama, the brother of former President John Mahama, had also been visiting the office on other charges.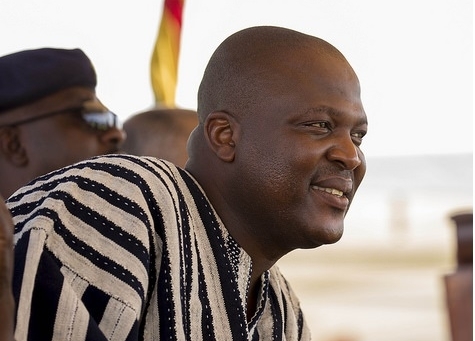 Speaking on Eyewitness News, Mr. Kofi Adams said the invitations by EOCO were needless since the matter was already being resolved by the key stakeholders.
"If he has an arrangement with VRA and EOCO picks him and everyday he spends time there over a matter which is being resolved by the responsible institutions of state, what do you call that? Do you think we have to wait for Ibrahim Mahama to come and say this is witch-hunting. You don't witch-hunt and present a national, a citizen of this country who has contributed his quota to the well-being of this country as if he is a criminal."
"We want to call on his excellency Nana Addo to realize that the mandate he has is to better the lot of this country… People who have contributed to bettering this country must not go through the kind of intimidation and humiliation they are going through now especially when they had no intention of doing any wrong " Kofi Adams added.
Ibrahim Mahama was contracted under the erstwhile NDC government to execute various projects, notable among them being the construction of a field to house the Ameri power plant, and his alleged involvement in some cocoa road projects.
–
By: Marian Ansah/citifmonline.com/Ghana
Follow @EfeAnsah