Teachers in the East Akyem Municipality in the Eastern Region, an area ravaged by the activities of illegal miners, have pledged to join Citi FM's efforts in ending illegal mining also known as galamsey.
A Citi News team is currently in the region, interacting with the miners and other stakeholders, as part of the station's #StopGalamseyNow campaign, which was launched on Monday.
The team is there to engage illegal miners on how best to end the menace. The team will also take the campaign to Koforidua, the capital of the Eastern Region.
Commending Citi FM for the initiative, the Eastern Regional Secretary of the Ghana National Association of Teachers, Daniel Affadu, said they will also educate their pupils on the harmful effects of galamsey.
"We need to all come together as a country to stop it, otherwise we are destroying our future. As an educator, we are calling on all, especially chiefs, traditional leaders, opinion leaders, Assembly members, political parties and everyone, to ensure that the galamsey menace is dealt with. We congratulate Citi FM for championing this course, we are with you. We are educating our children, and as a union, we are also concerned, we are talking to our members because it is endemic in this particular part of our country," he added.
#StopGalamseyNow is a campaign that calls on government to undertake five steps to clamp down on the menace which is destroying the county's land and water resources, and may see Ghana resorting to the importation of clean water in the next two decades.
Citi FM's five demands include:
The total cessation of all small and medium scale mining for a period of six months
The cessation of the issuance of new mining licences for a year
The reclassification of mining categories to reflect the use of new/larger equipment
The allowance of water bodies to regenerate their natural ecology
Tree planting and a land reclamation project
More CSOs support #StopGlamseyNow campaign
A number of Civil Society Organistions and institutions have thrown their weight behind Citi FM for the #StopGalamseyNow campaign.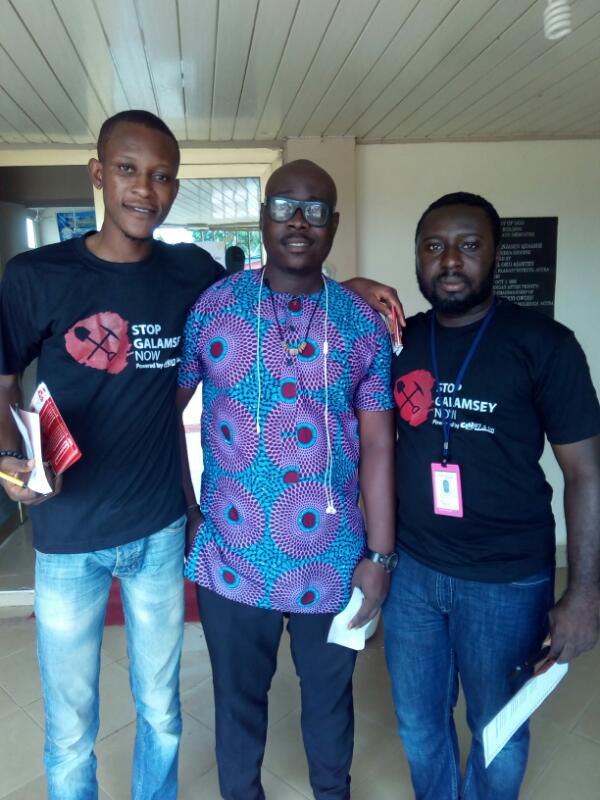 Some of them includes IMANI Ghana, the Ghana Anti-Corruption Coalition (GACC), Centre for Democratic Development (CDD) among others.
Other Organisations such as the International Central Gospel Church (ICGC)and some other Ghanaians took to Twitter to express their support for the initiative.
–
By: Kojo Agyeman & Neil Amatey Karnaku/citifmonline.com/Ghana