The Coalition of Unemployed Bonded Diploma Nurses, has issued a ten-day ultimatum to the Ministry of Health to effect their financial clearance for onward posting.
The group, which has over the last two days been picketing at the premises of the Ministry, has subsequently suspended its protest.
Addressing a press briefing today [Wednesday], the leader of the group, Abdul Ganiu, said, "We the Coalition of Unemployed Diploma Nurses, 2015 batch, who have been picketing at the premises of the Ministry of Health from 24th to 26th of April 2017, have resolved to return to our various homes after extensive consultation with the Ministry of Health, and other major stakeholders in the country. Upon meeting with the PRO of the said Ministry, we are made to understand that our concerns will be addressed with the necessary speed it deserves."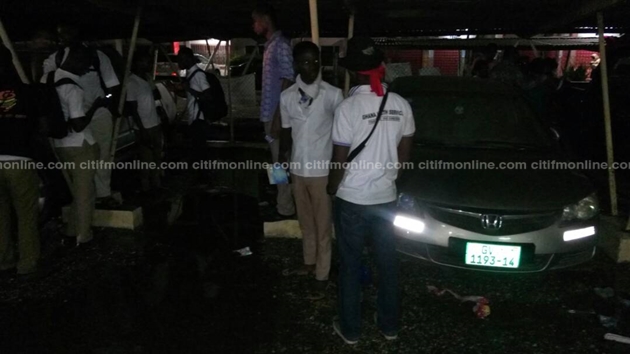 "We therefore bring to the notice of stakeholders and the good people of Ghana that, we are granting the Ministry of Health from 26th of April, 2017, to 5th of May , 2017, to resolve this issue amicably. We therefore state emphatically that, failure by the Ministry of Health to get us cleared and posted within the stipulated time, will compel us to send our plea to the father of the land, his excellency, Nana Akufo Addo."
The Association, which is made up of over 1,200 professionally trained nurses from various public and private health training institutions cross the country, accused the Health Ministry of acting in bad faith.
On Tuesday, some of the Nurses pitched camp outside the Health Ministry to mark the second day of their picketing at the Ministry, after they spent the night there.
The nurses have been demanding the clearance and postings from the Finance Ministry, two years after they completed their programme at the various nursing training colleges.
–
By: Anass Seidu/citifmonline.com/Ghana