The Bank of Ghana has taken its public education on its 60 years commemorative Gh 5 note to the western region, taken journalists through key security features on the note.
The Bank of Ghana, as part of activities commemorating its 60th year celebration introduced a new Gh5 note.
The new note which was introduced and circulated on March 7th 2017 has the portrait of Dr. James Emmanuel Kwegyir Aggrey at its front view and a Floating Production Storage and Offloading platform at its back.
What is unique about the note is the enhanced security features it is made of.
Speaking at the program, the head of currency management at Bank of Ghana, Edward Mussey said they chose Dr. Aggrey in appreciation of his contribution towards education in Ghana and beyond.
"You know Dr. Aggrey he was a scholar by excellence, a visionary and a great philosopher who did so much to enhance education in Ghana and beyond especially in West Africa and South Africa. He is also known for several important statements, famous of them are "if you educate a man, you educate an individual but if you educate a woman, you have educated a family and or a nation…. That is why Bank of Ghana chose to honour this great man by having his portrait on the new Gh5 note.
On the features of the new note, Mr. Mussey noted that, the durability of the Gh 5 is unique referencing the enhanced security features that comes with it.
He said users of the new note must check for the authenticity of the note by looking out for the iridescent band which becomes apparent when note is tilted, QR Code which when scanned leads to special bank of Ghana website that explains the details of the bank note, optically variable ink which also changes the colour of the figure 5 at the top left from green to blue when tilted, and the tactile mark which also assist the visually impaired among other 21st security features.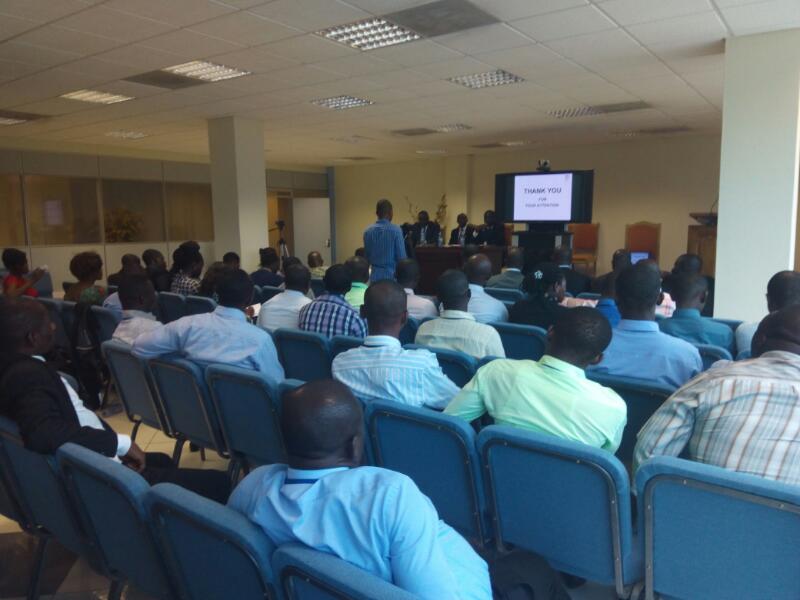 He assured the public of constant engagement which will help facilitate notes handling etiquette and detecting "fake" currencies.
–
By: Obrempong Yaw Ampofo/citifmonline.com/Ghana