Asanska College of Design and Technology (ACDT), has been inaugurated in Accra to train and ensure employment of artisans skilled in adding value to gold ore and producing other technical products.
The College, affiliated to the University of Education, Winneba, is poised to among other things help government revamp the jewelry industry in the country.
Speaking at the inauguration, Kwabena Asante-Asare, the Founder of ACDT, said the College has made a lot of investment in infrastructure and tools to equip its students with skills that will make them employable.
He said the College also seeks to assist students set up their own businesses to help address the country's worsening unemployment situation.
Mr. Asante-Asare was confident that students of the school will make products high in quality and up to international standards.
"We would have Ghanaians design products with the same quality that can compete with products from anywhere in the world. This will help create young self-employed entrepreneurs to reduce the unemployment situation in Ghana," he said.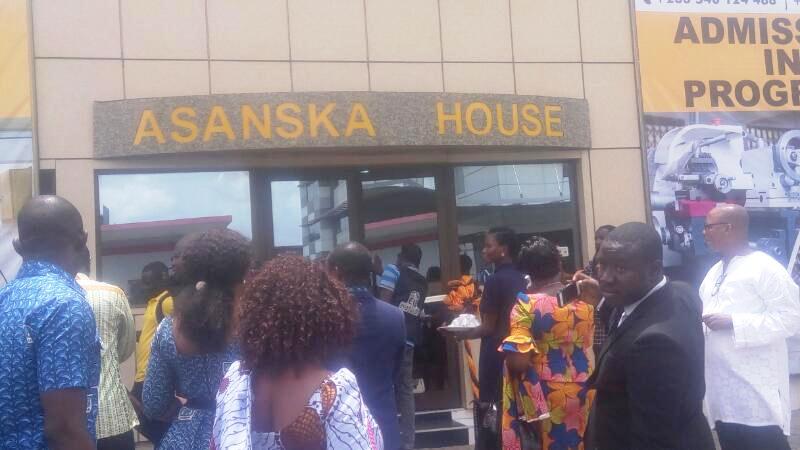 Mr Asante-Asare said a state-of-the-art workshop at the College, would support the practical aspect of the courses.
The Member of Parliament for the Fanteakwa North Constituency, Kwabena Amankwah Asiamah, who was the guest of honour at the inauguration, expressed excitement the College would help create many jobs for Ghana's teeming youth.
He noted that, the training of more youth in gold works and product designing, would spur up growth in the local economy.
Dr. Emmanuel Amankwah Asante, the President of ACDT in his address, said the school had acquired state-of-the-art workshop equipment to enhance practical teaching and learning.
He was confident that the school had made adequate preparations to produce graduates whose skill will be highly patronized.
He revealed that, work was underway at the school's main campus at Oyarifa, which will open up the school to admit and train more students when opened.
ACDT was accredited by the National Accreditation Board in December 2016, with an initial operation license valid until November 30, 2019.
It had earlier in August 2016 acquired approval to be affiliated to the University of Education, Winneba.
It currently has accreditation to run a Bachelor of Arts degree programme in Jewelry Design Technology.
–
By: Jonas Nyabor/citifmonline.com/Ghana