Mining giant Anglogold Ashanti is planning to recruit about 2,000 workers following a decision by the company to resume full scale operations at its Obuasi mine.
According to the company, the move will further create about a 1,000 more jobs for persons within its production and distribution chain.
This was revealed by the company during a public hearing on the proposed Obuasi Gold Mine Redevelopment and Tailings and Water Infrastructure projects under the auspices of the Environmental Protection Agency in Obuasi.
Speaking at the well attended public hearing, Mr. Michael Sandow Ali, the Head of Mining Department, Environmental Protection Agency (EPA) said it was prudent to organize such a hearing was because it has received documents on the Redevelopment and the Tailing projects from the Mine and was currently reviewing it.
He further appealed to the residents to take advantage of the platform created to make their grievances known taking into consideration the significance of the Mine to them.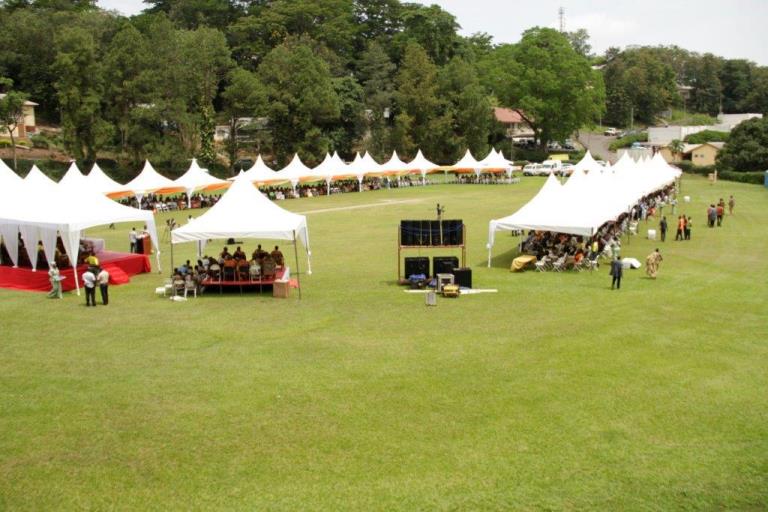 AngloGold Ashanti Ghana in 2014 laid off 4,300 of its workers as part of cost-saving measures.
The move was part of measures that the company said was to make the Obuasi mine more profitable.
Speaking at the event, the General Manager of AngloGold Ashanti, Obuasi Mine, Mr.  Eric Asubonteng, stated that their dwindling fortunes have been as a result of a dip in production and high operational cost.
In their bid to salvage this situation however, the General Manager said, the Multinational company adopted what he termed as a 'stop and fix' approach which involved an attractive severance package of an amount of $240 million for affected workers and the suspension of  its underground operations in November, 2014.
He explained that they conducted a feasibility studies for the enhancement of their production as well as a better of way of disposing off their waste materials.
This, Mr. Asubonteng indicated, have been submitted to EPA for their approval.
For his part, the Projects manager at Frederick Nsarkoh disclosed that the Obuasi Mine has 20 years capacity or reserve and also has a potential to last longer with several other more productive areas yet to be explored by the Mining giant.
Again, Mr. Nsarkoh stated that the company would undertake massive renovation works on their properties or assets at Sam Jonah Estates, Dankwa, Bruno, Tinny Rowland and the Bill Horssey Estates to provide befitting residential accommodation for their workers.
This, he opined, would also create employment for indigenes of the Mining town.
On the facilities to be used for the much awaited KNUST-Obuasi campus, the Projects Manger said, plans are far advanced to release the facilities to the school which will also boost the economy of Obuasi.
–
By: Sampson Manu/ISD