The National Chairman of the Convention People's Party (CPP), Professor Edmund Delle has vowed that the party will resist any attempt to rewrite the country's history in a way that discredits Dr. Kwame Nkrumah's significant role in Ghana's independence struggle.
He said people agitating over the consistent reference to Dr. Kwame Nkrumah as the founder of independent Ghana are only being selective with history.
[contextly_sidebar id="e83lt9UlbUCCj3YO87JXWFtBF9nZR69K"]Prof. Delle's comment comes against an earlier assertion by the Speaker of Parliament, Prof. Aaron Mike Oquaye that holding Dr. Kwame Nkrumah as the founder of independent Ghana was wrong.
Speaking at the Institute of Economic Affairs' (IEA) showing of a documentary of the political history of Ghana between 1844 and the Fourth Republican Constitution, Prof. Oquaye described as "palpable falsehood" claims at Nkrumah was the founding father of Ghana saying that the country must recognize other persons involved in the independence struggle and not hail only Nkrumah.
The comment revives the long-standing debate about the actual founder of  Ghana especially after the president, Nana Akufo-Addo subtly also suggested so in the address he delivered at Ghana's 60th independence anniversary parade.
But according to the CPP chairman, Dr. Kwame Nkrumah led the charge for Ghana's independence, and must not be denied the associated recognition.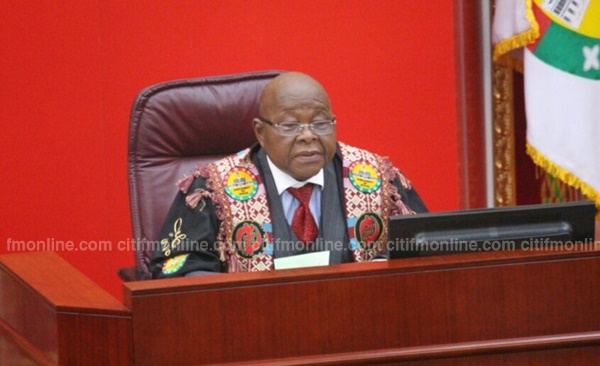 He told Citi News, "anything you can say against Nkrumah, you say it, but as long as Ghana lives and Africa lives, he will be greater and greater still."
"We are not denying that being human, he had some faults but you have to see the situation that made him do these acts… I don't deny that people contributed, so I am personally not against the fact of recognizing people who contributed. There is no doubt about that; J.B Danquah and the rest. They all contributed to it, but no matter how many contributed, you identify one person."
He noted that his party will study the claims by persons attempting to rewrite the country's history "and we will come out with our version on the matter."
"It is their opinion, they want founders we have decided on founder; the greatest African that has ever lived."
 –
By: Jonas Nyabor/citifmonline.com/Ghana
Follow @jnyabor