Professor Ato Quayson, an academic and author of the recent 'Oxford Street, Accra: City Life and the Itineraries of Transnationalism' has revealed that  Tudu was once the bustling hub of Accra with the same features as the Oxford street in Osu.
He said that Tudu was Accra's central business district with the Cocoa Marketing Board and Kingsway as well as a hub for spare parts and cloth, "and then Tudu faced its demise and in its place emerged Oxford Street."
Prof. Quayson revealed that he plans to undertake a comparative study of four major cities on the continent.
In an interview with the Bernard Avle as part of Citi FM's Heritage Month, he indicated that his interest in the s stemmed from a fascination with the demise of one buoyant business centres.
"The reason I am interested in the rise and fall is that teach of these cities has had the dimension of bustling business districts that were very prominent and everyone talked about them and then they faded."
Using Accra as an example, Prof Quayson pointed out today's Osu Oxford Street, noted for bustling with activity 24/7 with its many eateries and varying shops, is yesteryear's Tudu.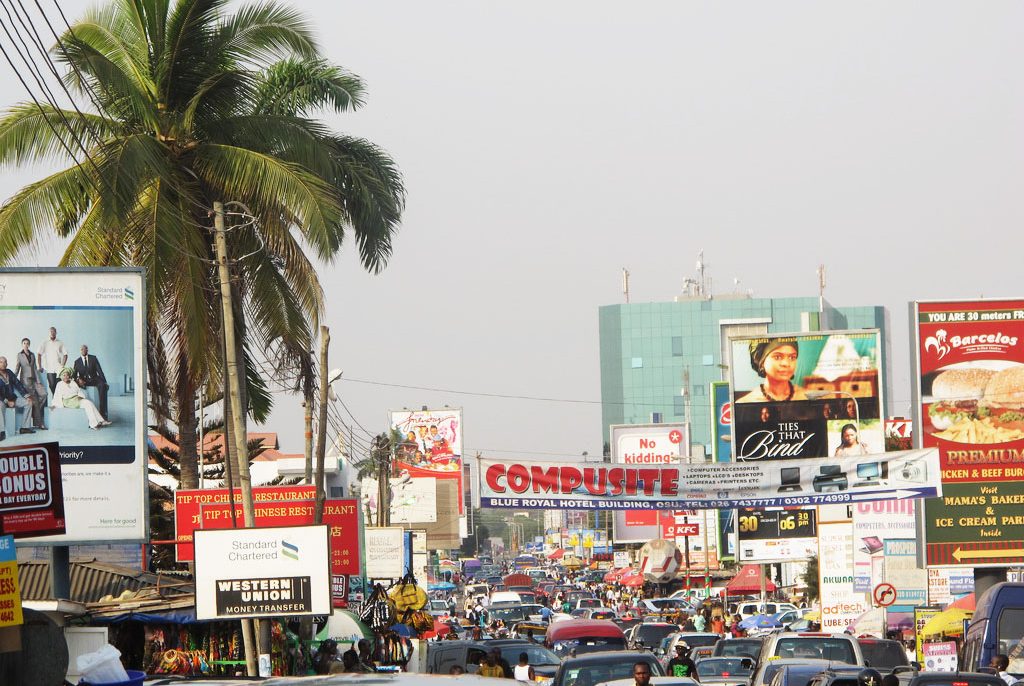 He recalled that Tudu was Accra's business district with the Cocoa Marketing Board and Kingsway as well as a hub for spare parts and cloth, "and then Tudu faced its demise and in its place emerged Oxford Street."
The research into the four cities will also be an opportunity for Prof. Quayson to nurture a new crop of African urban sociologists.
He will enlist research assistants to help in this endeavour, with scholars working on PhDs in the above cities the focus.
"Basically I want to train the new cohorts of African urban studies scholars," Prof. Quayson said. "In doing this training, I will be focusing their minds on particular questions and the rise and fall of business districts is important because there is another question that lies behind this interest and that is; does globalisation need territory?"
He seemed to think so, attempting an answer to his question saying: "It seems to need territory but now, it diverts itself of the territorial impulse because of electronic mediums and so on. But to understand this, I am using a spatial module which is the central business district."
Nigeria provided Prof. Quayson next example with a place in Lagos called Marina Broad Street which was the equivalent of Tudu and went a similar path.
The Marina Broad Street was the "heartthrob of Lagos" for 100 years from the late 19th century up to roughly 1998 when Abuja was declared Nigeria's capital and then all resources gravitated to Abuja.
"Lagos was also the conduit for the transactions of the financial spinoffs from resource extraction so the migration of the capital to Abuja destroyed the Marina Broad Street. The only thing that remains is the market, like Makola," Prof. Quayson expounded.
The new Center of business in Lagos is Eko Island, of which he said "was deliberately designed to mimic Dubai. If you want to experience the world in miniature, there is where you go to hang out. So my interest is the move from Marian Broad Street to Eko Island; what are the causes? What does it signal about the causes between globalisation and territorialisation?"
The Eko Atlantic City is a brand new city being built from reclaimed land adjacent to Victoria Island and is envisioned to become West Africa's new financial hub, with the headquarters of the sub-region's leading banks, financial institutions and other corporations.
The idea of Ghana needing to focus on building new cities, as opposed to carving out new regions like the Akufo-Addo government intends, came up during with the interview with Prof Quayson expressing the belief cities did have a significant role to play in the development of African countries.
He described cities as engines of development and innovation in the arts, architecture and quite pertinently, the management of heterogeneous populations given the confluence of ethnic groups I the average African urban area.
In his view, "any African country that is worried about ethnicity has to correlate the problem of ethnicities with the problems of cities because in cities, you have serendipitous encounters with ethnic groups from different parts of the world."
"Countries that have not figured out this correlation, like Nairobi in Kenya, often have ethnic conflicts. Nairobi is an example of the delinking of cities from ethnicity so that in Nairobi, for example, there are a lot of Somali immigrants. They are considered peripheral so it is not unusual for them to be attacked."
"A successful African city should be able to have its management rooted in the processes that the urban formation permits for you to be urban and not necessarily ethnic."
–
By: Delali Adogla-Bessa/citifmonline.com/Ghana