The Okyehene, Osagyefo Amoatia Ofori-Panyin II, has reiterated his commitment to protect the Atiwa  forest from the activities of illegal miners and chainsaw operators.
He said this  when the President of the Musicians Union of Ghana (MUSIGA), Bice Osei Kuffour, popularly known as Obour, and some musicians paid a courtesy call on him at his palace on Monday.
[contextly_sidebar id="2dsExtyfiJu1GFJBlQhOvRGBSBDy7p5l"]The musicians, including Richie Mensah, Nero X, Sheriffa Gunu, Kojo Rana and Helen Van Der Hombergh from Greenbeats in Netherlands, are ambassadors of a local NGO, "A-Rocha Ghana" who are championing the campaign for the protection of the Atiwa Forest Reserve.
The Okyehene said he has always supported the idea to turn the Atiwa Forest into a National Park.
He said, "the forest was given to us by our fore fathers many years ago. I love nature and I love green environment. Eight years ago, I led a delegation to see the appropriate authorities for the Atiwa Forest Reserve to be turned into a National Park just like we have Bole National Park in the north and Kakum National Park in the Central Region, but upon series of meetings nothing has been done about it."
He said he was excited by the initiviate taken up by the musicians to launch the mass campaign to save the Atiwa Forest Reserve from encroachment.
"I am very happy that you guys have taken it upon yourselves to also add your voice for Atiwa Forest to be turned into a National Park. There are a lot of benefits that we as a country will derive from preserving the Atiwa Forest because when I proposed that the forest be turned into a National Park, I had scientists and researchers who came around and from their research and findings they came out with astonishing facts and figures showing different species of medicinal plants and animals like butterflies, frogs, birds, monkeys and several others who inhabits the forest."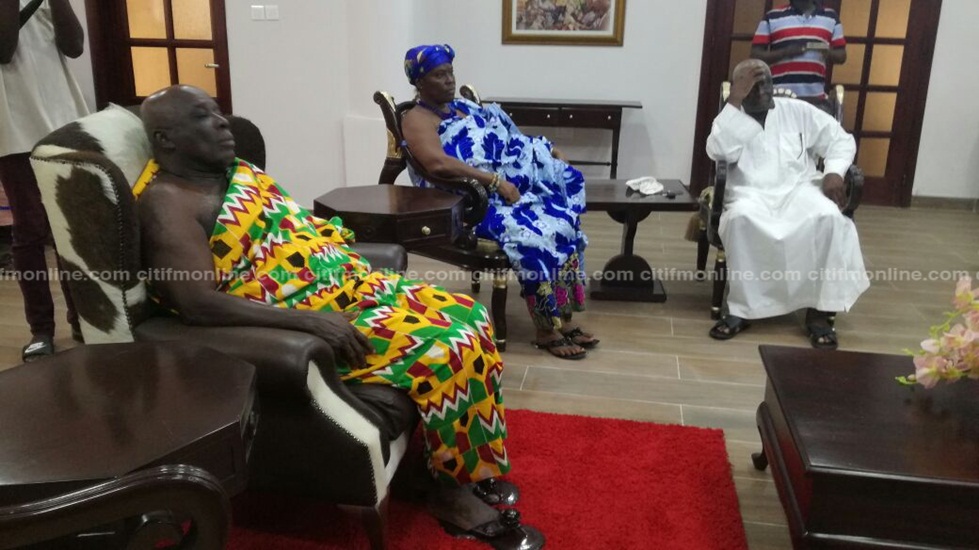 Okyehene Amoatia Ofori- Panyin II further pledged his support to the cause saying "I applaud your efforts and I promise to use whatever I have to ensure that you guys succeed in the quest to preserve the natural forest because I believe most of the health problems we face today can be solved by preserving our green environment and using the medicinal plants appropriately."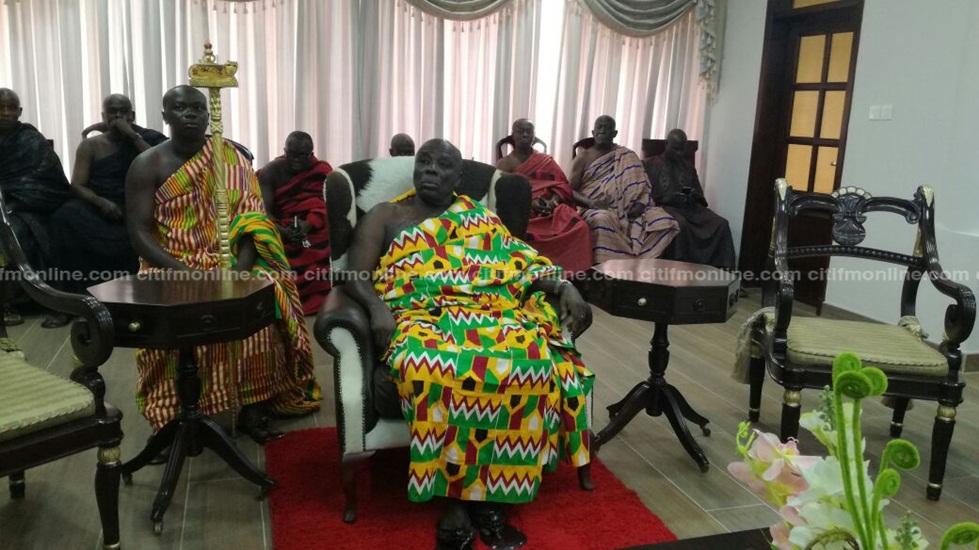 "We do not have generational thinkers now, all our leaders think of is making monies now, and not looking ahead into the future for the next generation. Our fore father's were generational thinkers, that is why we still have the Atiwa Forest because they enacted laws which were not policed by anyone. They insisted that out of the 7 days we have in a week, 2 days be set aside for the forest to rest and replenish so no one entered the forest during the two-day period. "
" I know a lot of people will criticise you negatively as they did to me when I decided to fight galamsey, but I entreat that you remain focused and soar higher and your goals will be reached, together we will work tirelessly to ensure that Atiwa Forest becomes a National Park."
On his part, the President of MUSIGA, Bice Osei Osei Kuffour, thanked the Chief for his support saying "we are very grateful for your deep advice, we have been enlightened more and we know for a fact that it will help us and boost our morale to go all heights to reach out to government to pass a legislation to make the Atiwa Forest a National Park"
"Nana, our major worry is the number of people who are being affected by the activities of illegal miners, their acts are polluting the rivers Densu, Birim and other 19 streams which also take their source from the Atiwa forest. Over 5 million people in our country depend on these rivers for water daily, and if nothing is done about preserving the forest it will be dangerous in the near future," he said.
Meanwhile, the group has composed a campaign song for the project titled "Atiwa till eternity", after a night's camping in the forest.
–
By: Neil Nii Amatey Kanarku/citifmonline.com/Ghana