NDC Member of Parliament for Keta, Richard Quarshigah, has said the Akufo-Addo government has not put forward any original ideas to create jobs, and also how it intends to implement other initiatives.
Speaking to Citi News' Duke Mensah Opoku, he further suggested that, the New Patriotic Party government copied ideas from the opposition National Democratic Congress, but didn't copy well given the apparent lack of detail.
[contextly_sidebar id="dsxu3uVbNcQ3p8EHLhLCZnjoBdYADyQc"]With respect to the NPP's one district one factory plan, Mr.  on how private entities would partner the district assemblies to come up with local factories.
He said that document also outlined criteria for the disqualification of various private businesses, and stated clear modalities to be followed under the supervision of the Ministry of Trade and the National Board for Small Scale industries.
"Clearly, you realize that all the NPP has said is captured in a more detailed and concise manner [in our document], but theirs is convoluted. They are not telling us how many factories will be built or constructed in a particular year. They only said they are going to devote an amount for one factory one district, and one village one dam… They didn't copy well. They just picked the document and didn't read through."
NDC peddling lies
However, the NPP MP for Efutu, Alex Afenyo-Markin, watered down Mr. Quashigah's assertions saying the NDC was only "gaining notoriety for spreading falsehoods."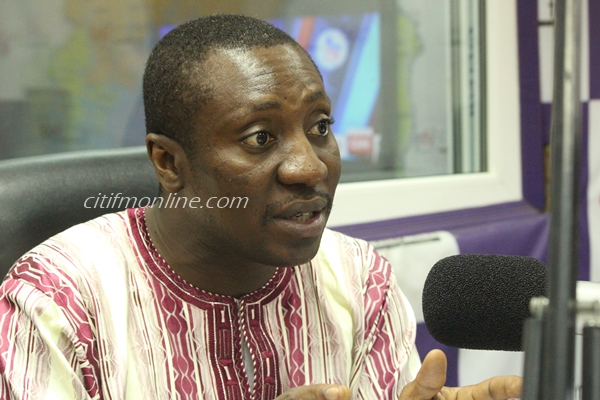 According to him, a blueprint for government's initiative were in existence, but the first step was to commit to the implementation as done by the government's maiden budget.
Speaking on Eyewitness News, he said, "the first step to be taken is to commit to its implementation. That is why the government in its financial statement has given a clear indication. Don't forget that there are ministers responsible for all these initiatives," The MP noted.
"If somebody has already committed funds to doing something, why then jump the gun to say that there is no blueprint. If I commit GHc 433 million into realizing the vision of creating one district, one factory, why don't you give me the opportunity to begin the implementation. The implementation goes with the supposed blue print."
–
By: Delali Adogla-Bessa/citifmonline.com/Ghana