President Akufo-Addo's key policy initiatives which includes the much touted one-district one-factory, one-village one-dam, free Senior High School (SHS) among others, will cost the country over GHc2 billion.
The President prior to the December 2016 election, promised to establish a factory each in all District, Metropolitan, Municipal areas, and also provide the 275 constituencies with one million dollars each to boost development.
He further promised in the New Patriotic Party's 2016 manifesto that he will set up a Zongo Development fund, and also provide villages in the northern part of the country with irrigation dams.
Nana Addo Dankwa Akufo-Addo also promised to restore the nursing and teacher trainee allowances scrapped by the Mahama government if he is elected into office.
It has been revealed in the 2017 budget statement presented by the Minister of Finance, Ken Ofori-Atta, last week, that government is hoping to spend the sum of GHc400 million to fund the much talked-about free SHS policy.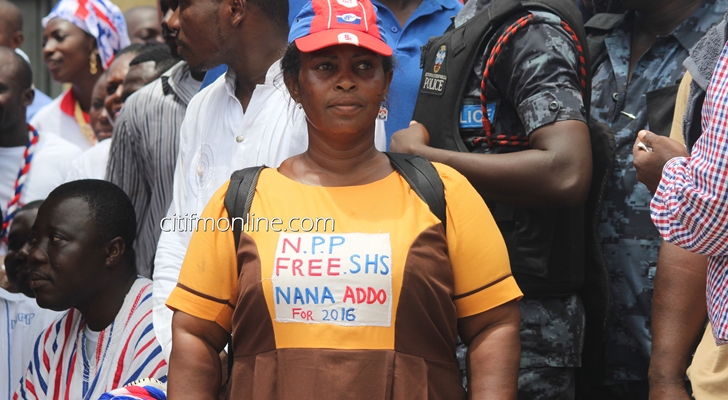 Under the Infrastructure for Poverty Eradication Programme in the budget, GHc 456,247,495 is expected to be used for the one-district one-factory policy, GHc94, 446,132 for one-village one-dam, and GHc219, 500,000 is to be injected into the Zongo Development Fund.
Other initiatives which have been captured under the Infrastructure for Poverty Eradication Programme includes small business development, agric input, water for all projects, and sanitation projects, which will cost, GHc110,301,592, GHc70,191,922, GHc47,223,066 and GHc47,223,066 respectively.
On the restoration of nursing and teacher trainee allowances, it is expected that a total of GHc252,143,727 will be used.
Other initiatives which form part of government's key policy initiatives include:
National entrepreneurship and innovation programme – GHc43, 900,000
National Identification Scheme – GHc100, 000,000
National Address System – GHc11, 000,000
National Asset Protection Programme – GHc8, 000,000
Venture Capital Trust Fund – GHc219, 500,000
Parliament debates budget
Meanwhile Ghanaian parliamentarians have begun debating the 2017 budget presented to the House by the Finance Minister.
Parliament is supposed to approve the budget as a working document after the debate.
Click here to download the full budget statement. 
–
By: Godwin A. Allotey/citifmonline.com/Ghana
Follow @AlloteyGodwin