President Nana Akufo-Addo has commissioned the presidential museum of Ghana at the Christiansborg castle at Osu, ahead of Ghana's 60th Independence Day celebration on Monday, March 6.
The presidential museum is a legacy project as part of the "Ghana: 60 Years On celebration" which is themed: "Mobilising for Ghana's future."
President Akufo-Addo said the museum was an indication of the special attention his administration would pay towards the development and promotion of tourism.
The Ministry of Tourism was tasked to spearhead the transformation of the former seat of the presidency into a museum, and given the rich history of the castle, which was built in 1661 by the Danes, President Akufo-Addo opined that the castle was the "perfect location to house a museum which celebrates the achievements and the lives of the presidents who spend their time working in it."
The ultimate vision of the presidential museum, according to the President, "is to have a state of the art museum that will house presidential artefacts, presidential papers, wax works of our president, and also have on display personal possessions like books, artwork and items of clothing to allow us to honour appropriately their memories."
Special independence exhibit opened
President Akufo-Addo also opened an art exhibition showcasing Ghana in the independence years, which he expressed hope would inspire Ghanaians towards nation building.
"60 years on, I am honoured to open this exhibition commemorating the 60-year-old journey, Ghana: the road to independence. This exhibition pays homage to our forbearers whose blood, sweat and toil, won us our independence."
The exhibition, in the President's words," showcased everyday people ranging from farmers to market women, without whose contributions our independence would have remained a pipe dream."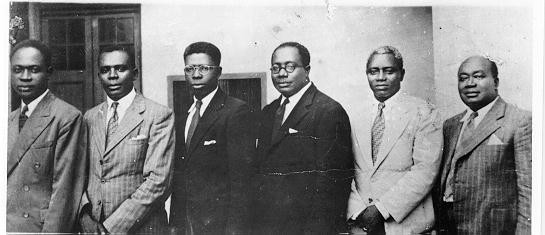 The exhibition also features statesmen like Joseph Ephraim, Casely Hayford, Kwabena Sakyi, Paa Grant, the Big Six and other historical icons.
"I entreat the general public to come and see the interesting exhibits on display and learn about our history and I hope as many children as possible will get the chance to see this exhibition too. I pray this exhibition inspires Ghanaians to use their talents and energies to do something in the own small way to boost Ghana's development in line with the theme for the 60th anniversary."
–
By: Delali Adogla-Bessa/citifmonline.com/Ghana