Appointments of Metropolitan, Municipal and District Chief Executives (MMDCEs) will be made by the end of March 2017.
The Minister for Local Government and Rural Development, Hajia Alima Mahama made the revelation on the Point Blank segment on Eyewitness News on Thursday.
[contextly_sidebar id="8eive0lFyhvgAGAL7XGD1ZwxOYSLUeZ7″]"The process is ongoing. We have finished the vetting at the regional level so we are now validating them at the national level. Definitely, by the end of this month [March]we would have appointed them," Hajia Mahama said.
She also noted that government had put in place measures to minimise the agitations that normally accompanied such appointments.
She explained that one of the measures was to open invitation for applications at the district level which preceeded the screening and vetting.
The vetting she said began at the regional level after which recommendations were forwarded to the national capital for the final validation.
On the possible agitations, Hajia Mahama said: "It is a human situation and there are contestations. It is not all the time there is a compromise and people understand each other so definitely, some people may not be happy but with time we will all realise that this is an appointed position and only one person can be appointed."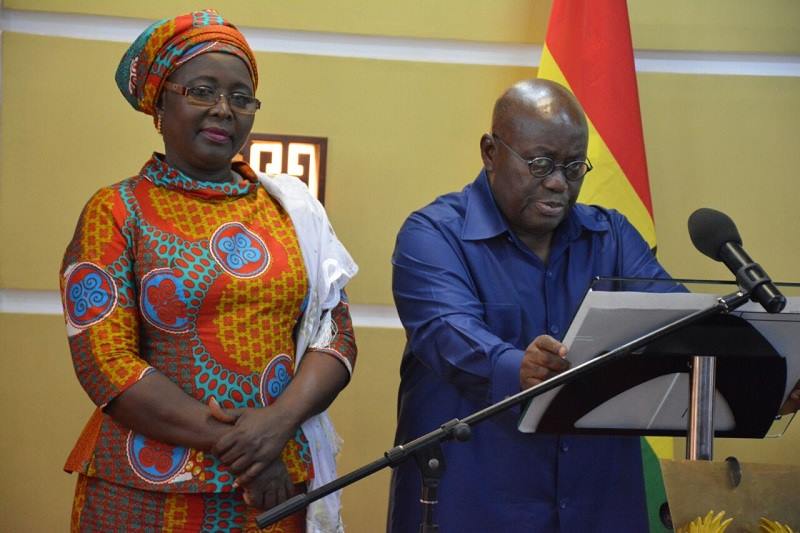 The Akufo-Addo administration's long-term plan for MMDCEs and local government is to have them elected and President Nana Akufo-Addo, during his campaign for office, promised Ghanaians they would be electing their MMDCEs in 2018.
"We are hoping that at the next run of district assembly elections, we would have gone through the of legal amendment processes for MMDCEs to be elected. It will happen under President Nana Akufo-Addo. For now, definitely, we can't leave the district assemblies vacant so we are working on appointing until such time where district assembly elections will come on."
In the meantime, MMDCEs are nominated by the President pursuant to Article 243(1) of the 1992 Constitution and Section 20(1) of the Local Government Act 1993, Act 462.
They are also mandated per law to be approved by majority of the members of the assembly.
–
By: Delali Adogla-Bessa/citifmonline.com/Ghana