The Member of Parliament for Klottey Korley, Dr. Zanetor Rawlings, on Friday launched a "Tree Planting Campaign" in her constituency as part of activities marking Ghana's 60th anniversary.
The campaign was targeted at sensitizing the people on the essence planting trees, and their benefit to the environment.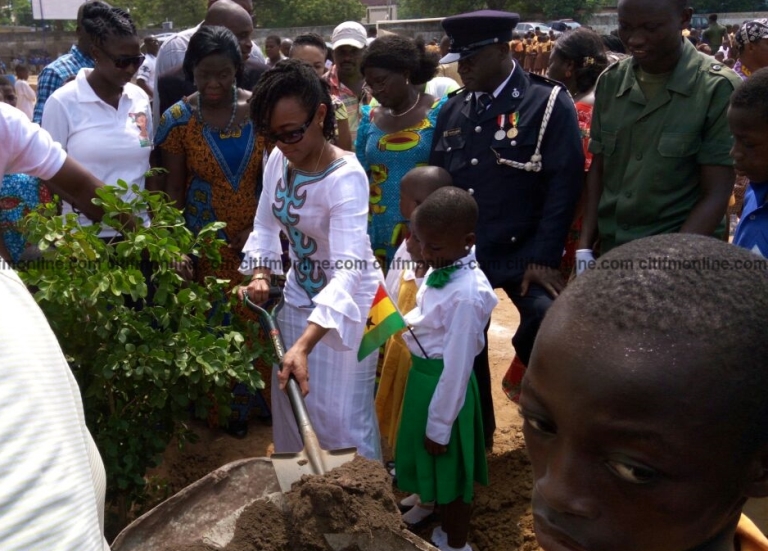 Addressing school pupils at Salem Park at Osu in the Klottey Korley Constituency, the MP said it is the responsibility of the current generation to ensure that the environment is preserved for the younger ones.
She said "we need to ask ourselves how far we have come, and whether we are happy with where we are? What can we do to make things better? Today as part of this celebration, we are going to be planting some trees and there is a saying that, those who plant a tree today are not the ones who will sit under the shade that the tree produces. A lot of the big trees that you see here were planted long before most of you were born."
The daughter of former president Rawlings charged pupils, teachers and all constituents to cultivate the habit of planting trees because of its immense benefit to the environment.
"That is the beauty of planting a seed and looking after it, it means that you are taking care of future generations," she said.
The ceremony brought together pupils from twenty basic schools within the constituency to stimulate the national independence day parade.
The legislator symbolically planted a tree to set the pace for the rest to follow.
–
By: Anass Seidu/citifmonline.com/Ghana