The Minister of Lands and Forestry, John Peter Amewu, has hinted that government would soon start using drones and other modern technology to fight illegal mining in Ghana to ensure the protection of water bodies.
Illegal mining, known in local parlance as "galamsey" has polluted almost all the water bodies in the country. This has resulted in the drying up of these water bodies, making it virtually impossible for the Ghana Water Company Limited to get water for treatment and supply to the people.
[contextly_sidebar id="S1oQBbE90tH8aViDOXOzNjHuvmFDuZX9″]Mr. John Peter Amewu, who disclosed this during a visit to the AngloGold Ashanti Mine (AGA) at Obuasi last Friday said the government was talking to the Driver and Vehicle Licensing Authority (DVLA) to plant trackers into earth moving equipment, which are used to pollute water bodies in Ghana by illegal miners, who are operating deep inside our forests.
Minister Amewu noted that about 40 to 60 percent of the earth moving equipment brought into Ghana for construction purposes are not found on the roads, according to research findings available to him.
He revealed: "They are in the deep forest excavating into our water bodies. We are going to put tracking devices on them to see how we will identify these people at a particular spot."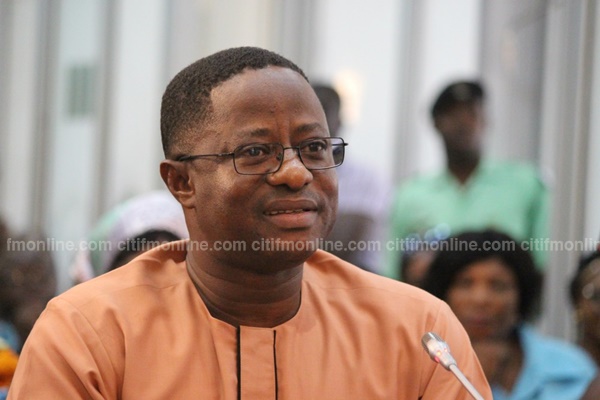 He continued that talks are being held to engage drone companies to address the pollution of water bodies.
"Very soon, we will; take one river and do a demonstration along that river body to see how we can take these people out. We will fly drones along them as a monitoring device with police posted calling them, like the marine police, to monitor it."
The visibly worried minister stressed: "Mining in the river bodies cannot continue; it is criminal, cruel and wicked."
–
Source: The Chronicle