The final funeral rites for the late Landlord of the Ga-Dangme State, Gborbu Wulormo Wor-Lumor Boketey Laweh Tsure I, was held in Nungua on Saturday.
He had been previously laid in state from Tuesday, February 28, to March 4.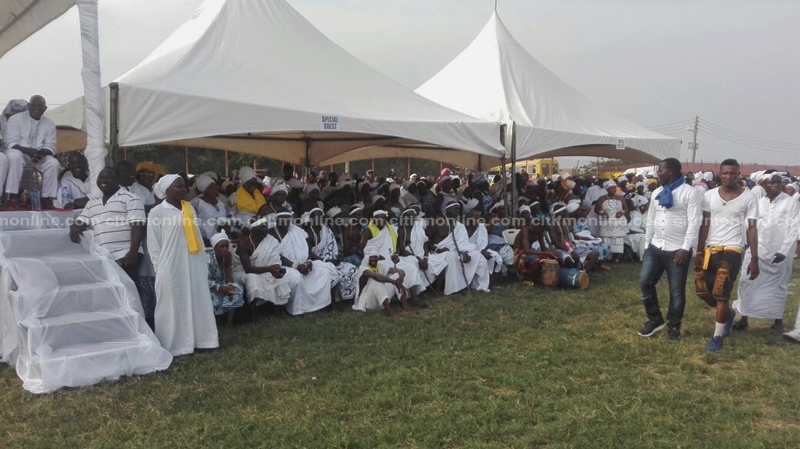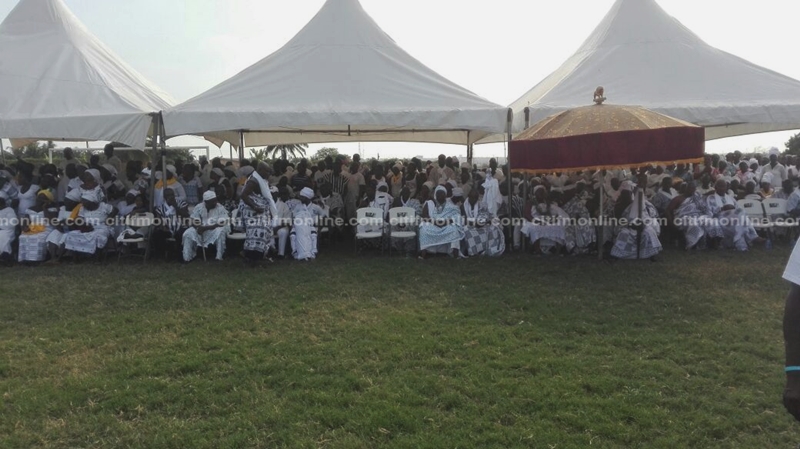 Numo Borketey Laweh was enstooled on May 9, 1987, and passed away on November 24, 2015. He ruled for nearly 29 years as the landlord of the Ga-Dangme State.
The Minister for Fisheries and Aquaculture and MP for Krowor, Elizabeth Afoley Quaye, spoke at the ceremony and said the death of the Wulomo should bring unity among all Ga states.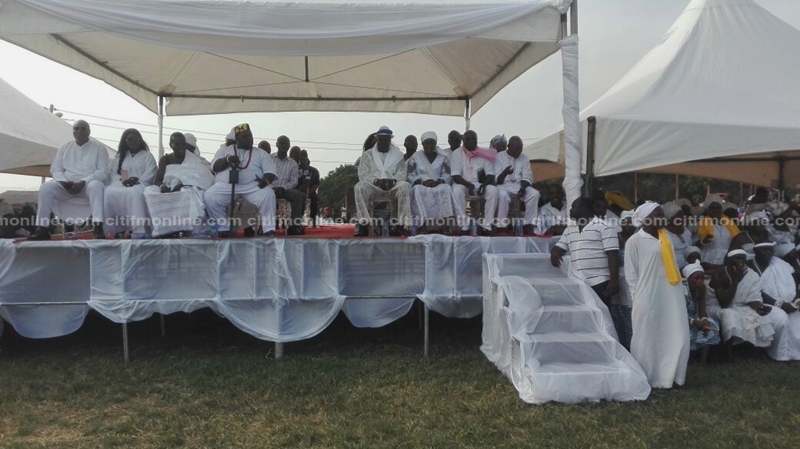 According to Mrs. Quaye, this unity would be needed for much development within the Greater Accra Region.
The Nungua Traditional Council had warned residents in the catchment area of Spintex Road, Sakumono, and Baatsonaa to adhere to the traditions of the Ga-Dangme State ahead of the funeral rites of its late overlord.
Prior to the funeral rites, there had notably been a curfew imposed by the Nungua Traditional Council on Nungua, Spintex road, and nearby communities.
–
By: Philip Nii Lartey/citifmnline.com/Ghana