The Minister of Information, Mustapha Hamid, has rejected assertions that the President is trying to skew Ghana's history to favour his father, Edward Akufo-Addo, and uncle, J.B. Danquah, who also played a key role in the fight for Ghana's independence.
Some Ghanaians have berated the President's Independence Day address, claiming it undermined the efforts of Ghana's first President Dr. Kwame Nkrumah in the struggle for independence.
But the Information Minister on the Citi Breakfast Show said there's no deliberate attempt to change the history of the country and that indeed, J.B Danquah and Edward Akufo-Addo played various important roles in the fight for freedom.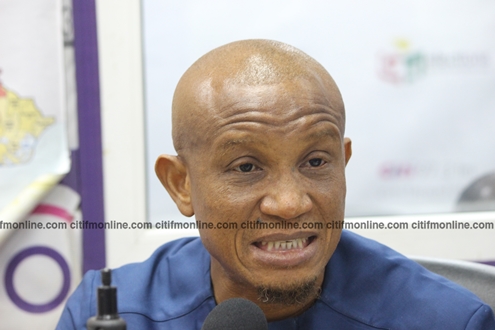 "It is the history as it is. People didn't even know that there were women who fought for our independence. Even for me, that was the first time I heard about the [Akua] Shorshorshor woman, beautiful name like that who sacrificed her every penny. Every nation has what it calls founding fathers. If you go to America, they talk about John Adams, Alexander Hamilton, Thomas Jefferson among others as the founding fathers of America, even though at the same time Washington had a pride of place in American history."
He argued that "certainly, it cannot be the case that only one person founded this Ghanaian nation," hence it was important that contributions of other persons are acknowledged.
"It is important that we acknowledge the contributions of people who started the struggle even in the 1800s all the way till 1946, 1947 before even JB Danquah and Nkrumah and the rest came on board. So the president is simply trying to say that a nation that does not honour its heroes is not worth dying for, and we should go back and start acknowledging all the heroes and heroines who helped to establish the Ghanaian nation. It is something that we ought to do if we have to excite the patriotism of our people so that tomorrow we are assured that if we were to do something heroic for this nation and go away, this nation will remember us. That is the motivation that will get you to do the extra that you have to do to get this country working again," he added.
Mustapha Hamid also hinted that, the Ministry of Education will soon roll out a revised curriculum which will instill a sense of pride in young Ghanaians.
"This thing may look like it is intangible, but it is important for us instill this in our young people that this land is a rich land. We are capable and able to live here as young people and to make the best of lives for ourselves. It's like the so called American dream. It simply means excelling and being independent and creating wealth and prosperity for yourself."
"And therefore when I wake up every day and say I am Ghanaian, it should go beyond mere citizenship, which is what the president has been saying. Merely holding a passport shouldn't be what should make you a Ghanaian. What should make you a Ghanaian is self-belief. Self-belief that this land is where you can make the best of your talents, that this land is a land that creates an opportunity for people to be able to exercise their talents and to excel," he added.
Nkrumah was the best African leader – Mugabe
Zimbabwean President, Robert Mugabe, who was in Ghana for the country's 60th anniversary, has described Ghana's first President Dr. Kwame Nkrumah, as a true revolutionist who fought for the emancipation of Ghana and Africa.
The 93-year old President made the remark while addressing the media at Ghana's seat of government, the Flagstaff House on Tuesday.
–
By: Godwin A. Allotey/citifmonline.com/Ghana
Follow @AlloteyGodwin