Parliament Friday evening approved President Nana Akufo-Addo's 10 nominees for regional minister portfolios following their vetting this past week.
The nominees were approved by  consensus. President Akufo-Addo is yet to name deputy ministers for the various ministerial portfolios.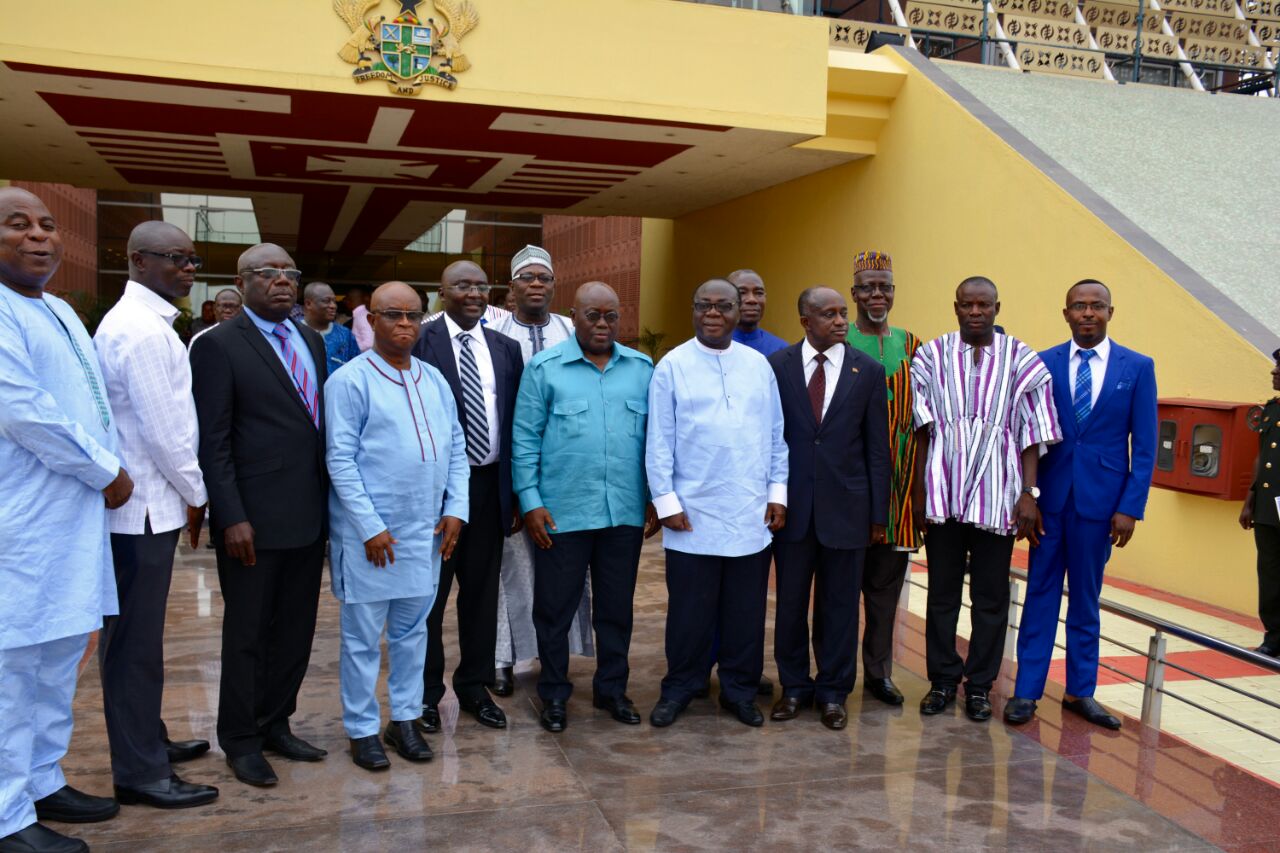 Find below profiles of the 10 regional ministers
Archibald Yao Letsa – Volta Region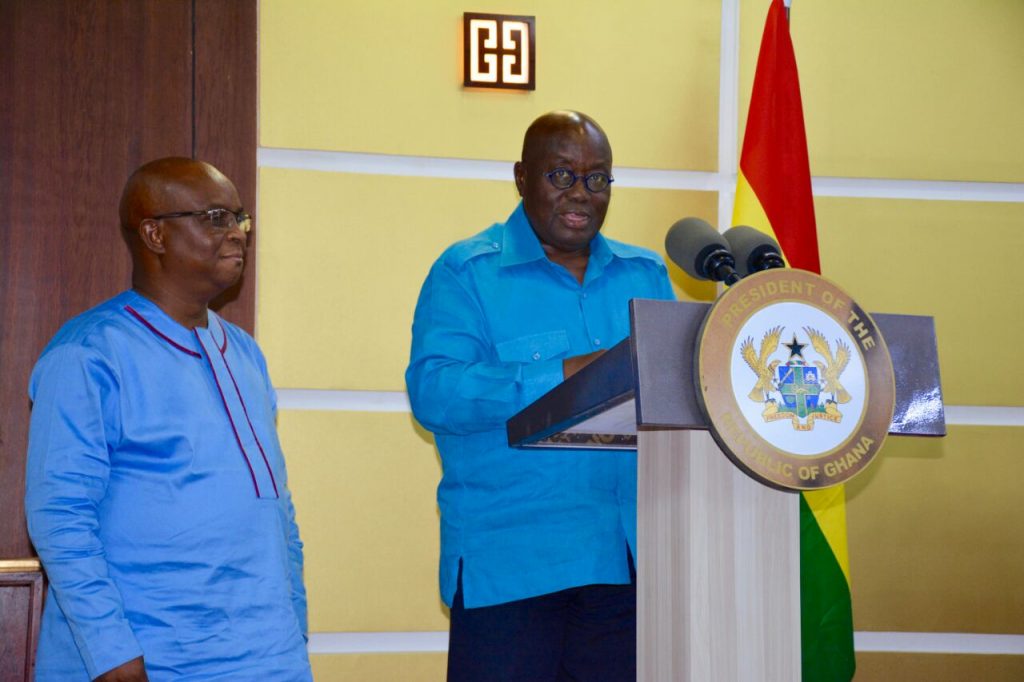 Archibald Yao Letsa is 59 years old and hails from Klefe Achatime in the Ho Central Constituency.
He is a medical doctor by profession, with a Bachelor of Medicine and a Bachelor of Surgery degree from the University of Ghana Medical School.
In 1990, he obtained a Master of Public Health degree from the Department of Public Health Medicine, University of Leeds, UK. From 1983 to 1994, he worked in several healthcare instutitions in the Volta and Eastern Regions, before going into private medical practice from 1995 to 2014 with the setting up of the Miracle Life Clinic Ltd., Ho.
He is the Chief Executive Officer of AVL Holdings Ghana Limited, also based in Ho, and has from April 2016 to date been a part-time Senior Lecturer at the School of Medicine of the University of Health and Allied Sciences, Ho.
He was the NPP's parliamentary candidate for the Ho Central constituency in the 2008 and 2012 elections, and from 2014 to date was the Volta Regional First Vice Chairman of the New Patriotic Party in the Volta Region.
He is married with three children.
Salifu Saeed – Northern Region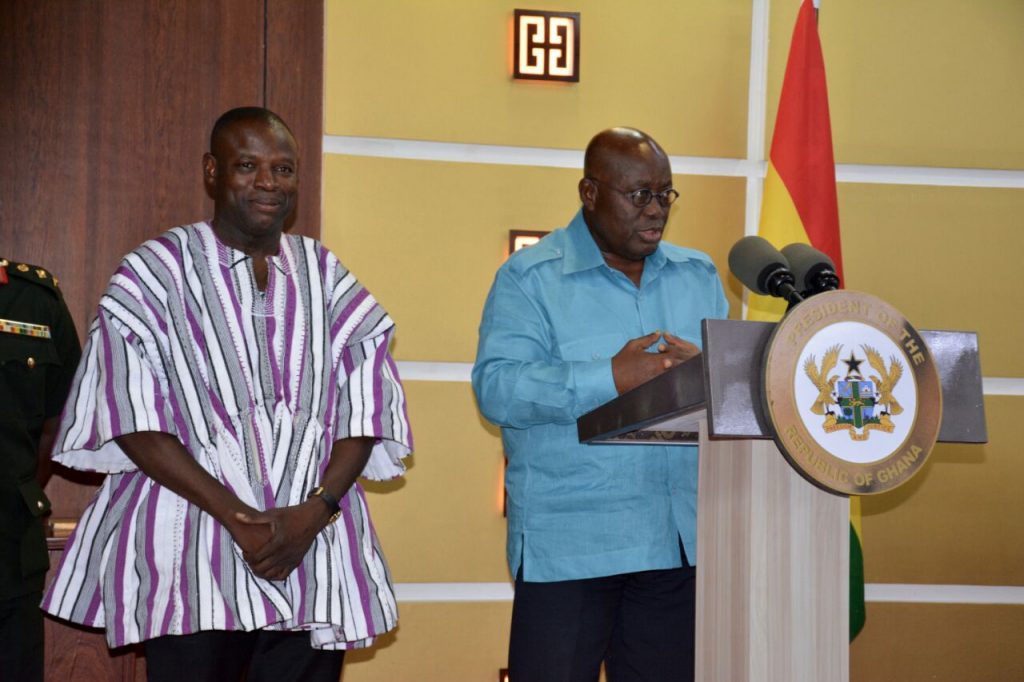 Salifu Sa-eed is 43 years old, and holds a Masters in Development Management from GIMPA, and also a Bachelor of Arts in Integrated Development Studies from the University of Development Studies, Tamale.
He also holds a certificate in Peace and Conflict Prevention and Management from the Kofi Annan International Peace Keeping Training Centre (KAIPTC).
He has been the Chief Executive Officer of Africa Commodities and Logistics Company Limited from January 2012 to date; was the Co-director of Savannah Integrated Rural Development Aid from January 2009 to December 2011; and under the government of President of former Kufuor, he served as District Chief Executive of the Nanumba North District Assembly from May 2005 to February 2009.
He was a member of the NPP Manifesto Committee on Infrastructure; and a member of the 2016 transition team meber on the Communications sub-committee.
He is married with one child.
Rockson Ayine Bukari – Upper East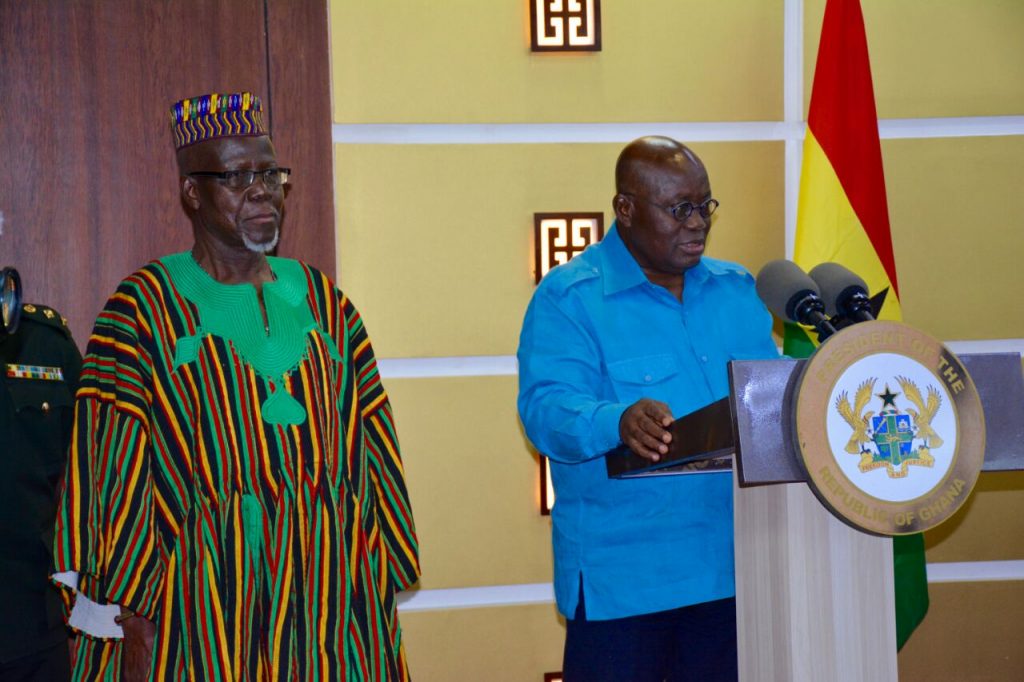 Rockson Ayine Bukari is 69 years old and hails from Gambibgo, Bolgatanga. He holds a Teachers Certificate "A" from the Kantom Training College. He held several teaching positions from 1964 to 1097.
He also became Registrar to a number of Traditional Councils such as the Frafra Confederacy Council, Builsa Traditional Council, Nanumba Traditional Council, and the Upper East Regional House of Chiefs over a period of two decades.
He was the Municipal Chief Executive of the Bolgatanga Municipal Assembly from 2001 to 2004. He is a leading member of the NPP, and is married with two (2) wives and eleven (11) children.
Sulemana Alhassan – Upper West Region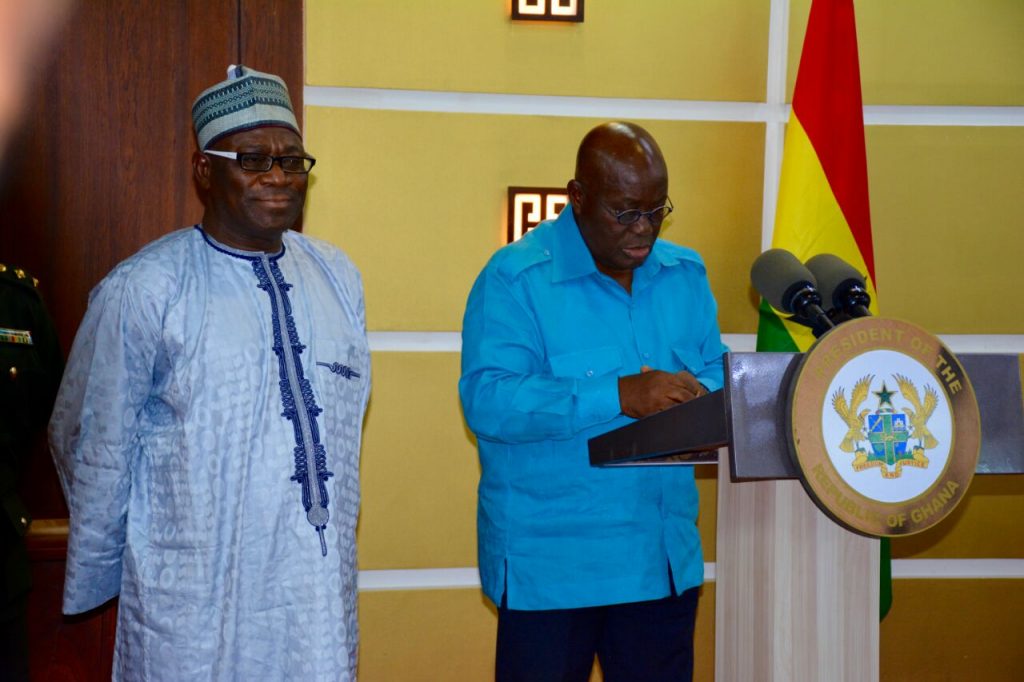 Alhassan Sulemana is 62 years old. He trained as a professional teacher at the Bagabaga Teacher Training College in Tamale, before obtaining a Bachelor of Education degree in Mathematics at the University of Education.
He also holds a Master's degree in Education Management and Administration from the University of Cape Coast.
He was a Mathematics tutor for 33 years before assuming the role of Director of Education at the Wa Municipal Education Office in 2012 – a position he held for 2 years until his retirement.
He is married with 4 children.
Kwaku Asomah-Cheremeh – Brong Ahafo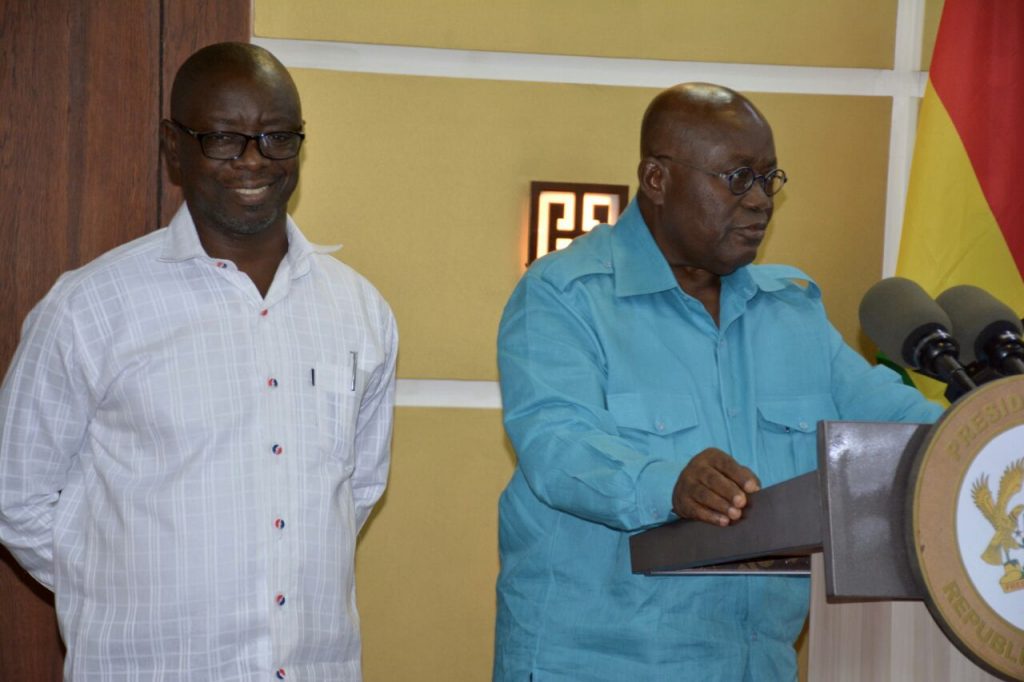 Kwaku Asomah-Cheremeh is 52 years old and is a Barrister at Law.
He was called to the Ghana School of Law in 1997, having graduated with a Bachelor of Arts in Law and Political Science from the University of Ghana, Legon, in 1994.
He was the Local NUGS President from 1993 to 1994, whilst at the University of Ghana. He practiced law at Akyedee Legal Services in Sunyani from 1998 to 2004, and within that period was a law lecturer at Sunyani Polytechnic.
He has acted as a solicitor for various firms in the Sunyani. He served as the head of the NPP's campaign in the Brong Ahafo Region 2012 and 2016, in his capacity as Chairman of the party in the region.
He is married with three (3) children.
Simon Osei-Mensah – Ashanti Region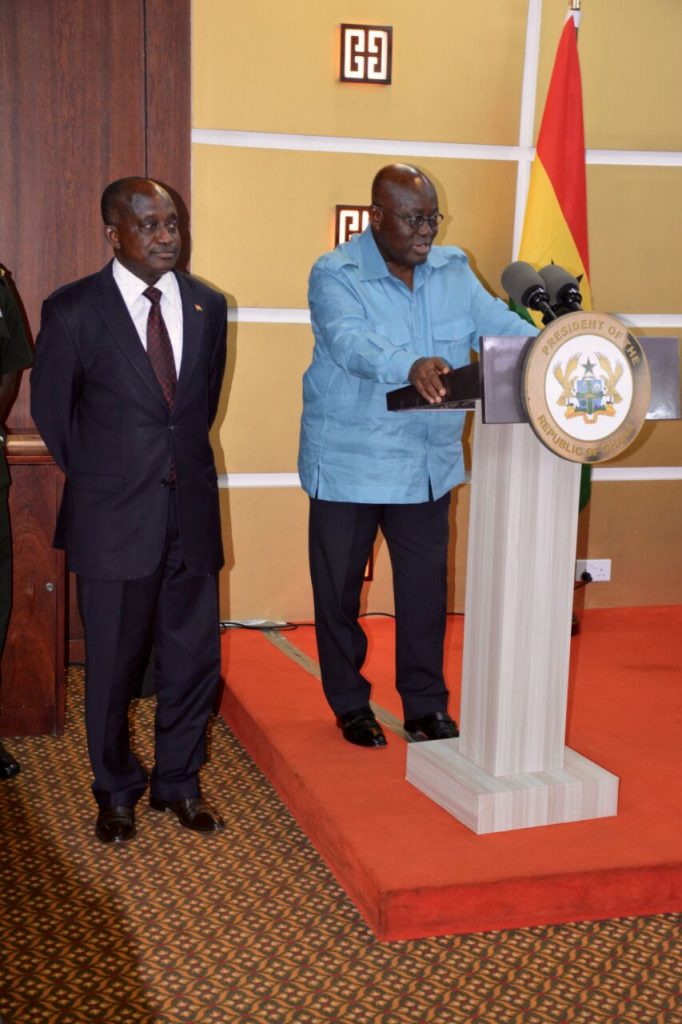 Mr. Simon Osei-Mensah is 55 years old and holds a Master's degree in Economics (Finance and Banking option).
He served in various positions within the Agricultural Development Bank from 1993 to 2000. He represented the Bosumtwe constituency from 2005 till January 2017 as Member of Parliament.
He was a member of the ECOWAS parliament, and was elected 4th Deputy Speaker from 2013 to 2015. He is married.
Dr. Kwaku Afriyie – Western Region
Dr. Kwaku Afriyie is 63 years old and hails from Sefwi Wiawso. He holds a Bachelor of Medicine/Surgery from the University of Ghana Medical School; a Master of Public Health (MPH) Tulane University, New Orleans; and is a fellow of the Ghana College of Physicians and Surgeons.
He worked at the Korle-bu Teaching Hospital; the Effia Nkwanta Hospital; and became the Director of Health Service at the Bibiani Government Hospital all from 1982 to 1994. He was also the Managing Director of Greenshield Hospital in Sefwi Wiawso from 2005 to 2014.
He was Minister of Lands, Forestry and Mines in 2001; served as Minister of Health from 2001 to 2005.
As Health Minister, he introduced and implemented the National Health Insurance Scheme; introduced the National Post–Graduate Training programme of Doctors; established the Ghana College of Physicians and Surgeons for Post graduate training of Doctors in Ghana; and introduced the National Ambulance System in 2004.
Within the period of President Kufuor's government, he served as a member of Cabinet Sub-committee on Cocoa Affairs (2001-2005); Member of National Development Planning Committee (2001-2004); Member of National AIDS Commission; and Chairman of Board of Directors of the Electricity Company of Ghana.
Kwamena Duncan – Central Region
Kwamena Duncan is 50 years old. He holds a BSc degree in Agricultural Science from the University of Ghana, Legon. He has taught for 22 years in Senior High School and currently a Senior Housemaster at Mfantsipim School.
He has been the Central Regional Secretary of the New Patriotic Party and a member of the party's National Council since 2005 to date.
He is married with 3 children.
Hon. Eric Kwakye Darfour – Eastern Region
Eric Kwakye Darfour is 59 years old, and hails from Obo-Kwahu. He acquired a Bachelor of Arts degree in French and Linguistics from the University of Ghana, Legon, in 1982. He was a French tutor at the Abuakwa State College from 1982-1985, and from 1985 he has been the Managing Director for Ecovans Ltd.
Additionally, from the year 2000, he was the Board Chairman for Kwahu Praso Rural Bank Limited.
From 2001 to 2005, in the first term of former president, John Agyekum Kuffuor, he served as the Special Assistant to the Eastern Regional Minister.
From 2009 to 2012, he was the Eastern Regional Treasurer of the NPP, and was subsequently elected Member of Parliament for Nkawkaw Constituency on the ticket of the NPP in 2012.
In his first term as a Member of Parliament, he served on the Foreign Affairs Committee and the Privileges Committee.
In the just ended Parliamentary and General Elections, he was re-elected as Member of Parliament on the ticket of the NPP to serve the people of Nkawkaw Constituency.
He is married with three (3) children.
Ishmael Ashitey – Greater Accra Region
Ishmael Ashitey is 62 years old and is a product of the Kwame Nkrumah University of Science and Technology, where he graduated in 1977 with a Diploma in Mechanical Engineering.
He also holds an Executive Master's degree in Governance and Leadership from GIMPA. He worked as a Mechanical Engineer at the Accra Brewery Limited for 13 years.
He served as Member of Parliament for Tema East from 1996 to 2008, and between that period, he was, first, appointed as Minister of State for Fisheries from 2001 to 2003 by former President John Agyekum Kufuor.
From 2003 to 2004, he was a Minister of State for Trade and Industry.
Whilst in Parliament, he was the Deputy Ranking Member on the Mines and Energy Committee, a Member of the Foreign Affairs Committee, Member on the Committee on Communications and Chairman of the Government Assurances Committee.
He has been the Greater Accra Regional Chairman of the New Patriotic Party from 2010 to date.
He is married with four children.
–
By: Ebenezer Afanyi Dadzie/citifmonline.com/Ghana