Chelsea great Frank Lampard has announced his retirement.
The 38-year-old, who left New York City at the end of last year, has decided to "begin the next chapter" after a 21-year career despite offers of a contract from Premier League clubs.
Lampard retires having won 106 England caps and scored more than 300 career goals – 211 of them during a 13-year spell with Chelsea that saw him become the club's record scorer.
The midfielder also had spells with West Ham and Manchester City in England before leaving for the United States in January 2016.
Announcing his decision on Instagram, Lampard said: "After 21 incredible years, I have decided that now is the right time to finish my career as a professional footballer.
"Whilst I have received a number of exciting offers to continue playing at home and abroad, at 38 I feel now is the time to begin the next chapter in my life.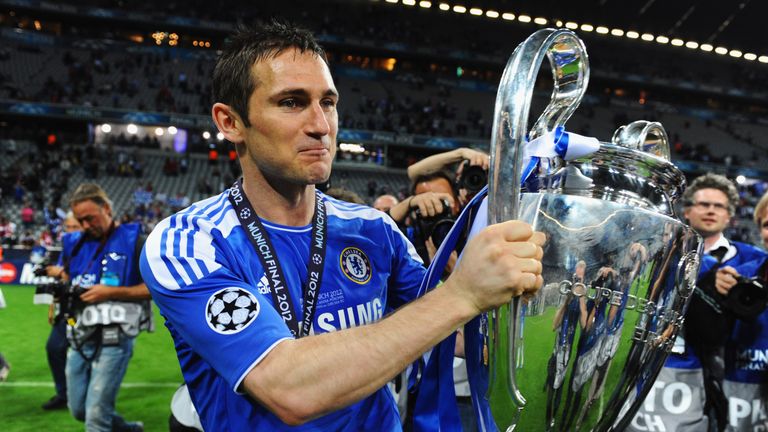 "I'm immensely proud of the trophies I've won, of representing my country over 100 times and of scoring more than 300 career goals."
Lampard thanked West Ham, City and New York but reserved his warmest words for Chelsea, where his haul of 11 major trophies included three Premier League titles and the 2012 Champions League.
He was also named Football Writers' Association Footballer of the Year in 2005 when Jose Mourinho's first Chelsea side ended the club's 50-year wait for a second English title.
"The largest part of my heart belongs to Chelsea, a club which has given me so many great memories," he said. "I will never forget the opportunity they gave me and the success that we managed to achieve together.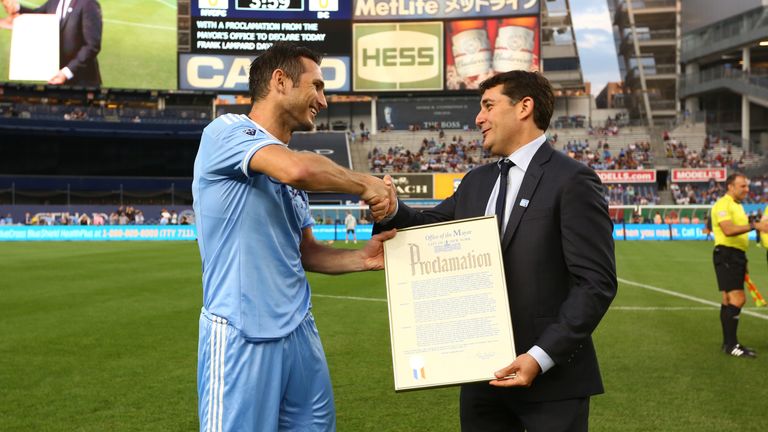 "It is impossible to give thanks individually to all the people that helped and supported me in my 13 years playing there. All I can say is from the day I signed until now and going forward, I'm eternally grateful for everything and to everyone.
"Chelsea fans gave myself and my team-mates such incredible support. Their passion and hunger drove me on personally to give my best year after year. I couldn't have done it without them."
Lampard is studying for his coaching badges and added: "I look forward to pursuing the off-field opportunities that this decision opens."
–
Source: Sky Sports