A delegation of chiefs from the Northern Regional House of Chiefs led by Tulewura, Rashid Mahama, a representative of the President of the House Yagbon Wura, paid a courtesy call on the Regent of Bimbilla, Yakubu Andani Dasana.
This was to sympathize with chiefs and people of Nanung following chieftaincy-related clashes in the area that claimed 10 lives.
The leader of the delegation, Tulewura Rashid Mahama explained the purpose of the visit saying they were there to plead with the chiefs and elders to let peace prevail.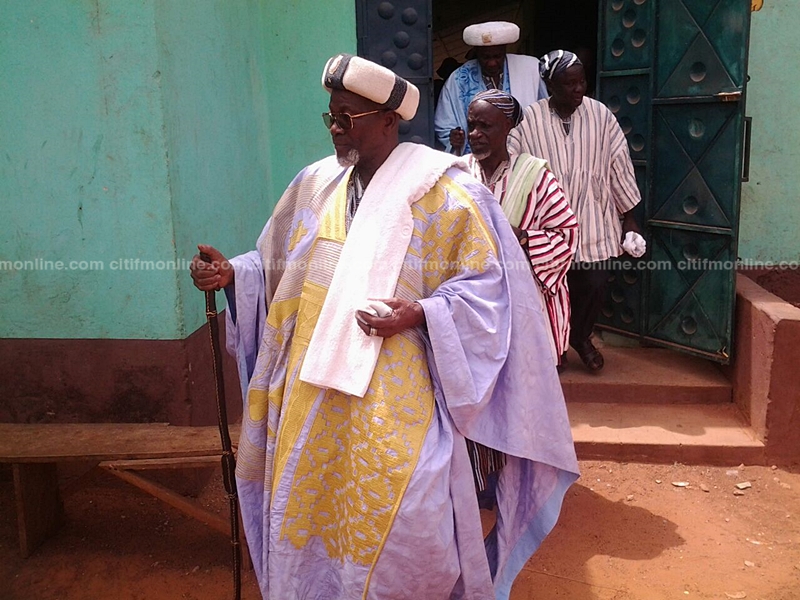 ''We are here just to say our condolences to the chief of Nanung and his elders so that peace will prevail in this area. Ghana, we have our common law that if there is something happening, we have ways of addressing the issue but if you continue to say we are fighting each other, imaging the north, we have so many curfews in the north. The south is bigger than the north but we can count about six curfews already now in the northern region.  So chiefs, we are here to sympathize with you and plead with the two presidential chiefs in the north, that is Yagbon Wura and the Nayiri, they are pleading with you to let peace prevail in your area."
The Regent of Bimbilla, Nyelinboligu Naa Yakubu Andani Dasana also expressed his disappointment with the regional house of chiefs for their silence on the Bimbilla disturbances saying, since the murder of the late overlord of Bimbilla, the Regional House of Chiefs have not issued a single statement to that effect.
The Regional House of Chiefs is the mouthpiece of all the chiefs in the region, and their silence on the Bimbilla issue is affecting them, he said.
"It's unfortunate that we never heard from you. Because all the instances we have been attacked, my position here, where I sit here right now is by law and the customs of Nanung. If you are not comfortable with my line of work, if you are not comfortable with me performing my duties, you resort to the law. The Regional House of Chiefs is our mouthpiece; your silence affects us a lot."
The delegation comprised seven eminent chiefs from three paramountcies in the northern region, namely Dagbon, Nayiri and Yagbon.
Tulewura as leader and representative of Yagbon Wura, Yoo Naa Mahama Abdulai, and Sagnari Naa Yakubu Abdulai representing Yaa Naa, Wuu Naa Sulemana Saaka and Gabu Naa John Dayari representing the Nayiri.
The rest are Buipe wura Wari F. Y. and Kangwura Jinkurigu I, representing the Yagbon wura.
Meanwhile, the curfew hours imposed on the Bimbilla Township have been reviewed from 4:00pm to 6:00am to 6:00pm to 6:00am effective February 17th, 2017.
–
By: Mohammed Aminu M. Alabira/citifmonline.com/Ghana