The Association of Building and Civil Engineering Contractors in the Volta Region will be blocking access to roads and facilities they have constructed on January 6, if they are not paid monies owed them by government.
The association at a press conference on Wednesday lamented that all the projects their members undertook were pre-financed with funds from financial institutions, and the delay in payments coupled with the interest on loans could force them into liquidation.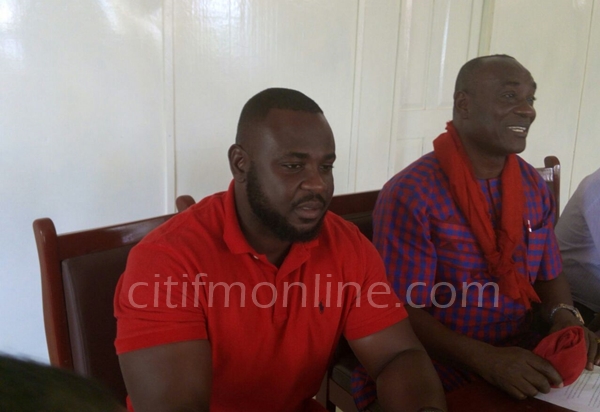 Speaking at the press conference, the Secretary of the association, Emmanuel Afetorgbor, noted that "the contractors who sacrificed their resources to execute these projects stand a chance of liquidation and loss of livelihood as a result of the inability of government to pay for these projects."
"It is important to note that, all these projects are pre-financed by contractors by whatever means, especially form banks and financial institutions," he added.
Mr. Afetorgbor cited the Ghana Education Trust Fund (GETFund) as the major defaulter in this regard, saying the Trust "owes contractors unpaid certificates spanning over six months."
The GETFund has already been at the centre of some protests with some contractors working on its projects picketing at the Ministry of Finance to demand monies owed them, to the tune of over GHc 300 million spanning a period of six months.
Explaining their precarious situation, Mr. Afetorgbor said "most of these locally based contractors depend on funding from the banks and interest obviously accrues on the sums borrowed to the extent that the certificate values get consumed by the banks leaving the contractors nothing to pay their workers and their suppliers. This action by government has rendered most companies redundant with debts lingering on their heads."
"The Association of Building and Civil Engineering Contractors is therefore giving government an ultimatum to pay up monies owed the contractors by Friday, January 6, or members will have no option but to lock up the facilities or block roads they sacrificed to construct," Mr. Afetorgbor concluded.
–
By: Delali Adogla-Bessa/citifmoline.com/Ghana