Students of Mawuli Senior High School at Ho in the Volta Region, have been complaining about inadequate supply of food, water and electricity, as the school struggles to meet payment demands from their service providers.
According to the students, they have been living without adequate potable water for the past four weeks, and survive on contaminated water from the school's well and dugouts.
"We use to depend on the Well for water, but due to the population in the school who fetch water daily, the water is going drastically down. We are now fetching mud water to bath, water containing frogs which is giving infections on our skin" a student lamented.
Final year students who were earlier housed in the school to be prepared towards their West Africa Secondary Schools Certificate Examinations (WASSCE), said they had to bear the brunt of food and electricity rationing, as a result of the indebtedness of the school to service providers.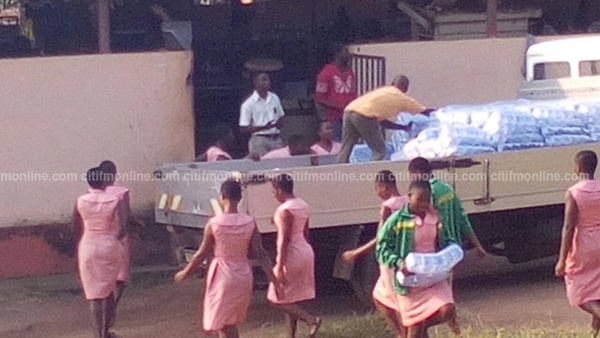 "Now in terms of the food, due to lack of water, it is very difficult for the kitchen staff to prepare our daily meal for us. Though we are about 3000 in the school, they only give us like 10 pantry bowls. And they are making us starve. We are really in need in our academic and social lives" a student lamented.
They said the Assistant Headmaster of the School, Mr. Yram Gadotor at one of their gatherings, disclosed that the school was owing the Ghana Water Company over GHC700, 000, and are also to meet demands of electricity bills.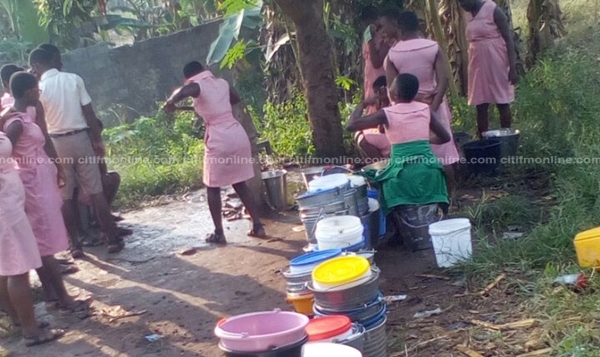 "The Assistant Headmaster met us at the Assembly yesterday [Friday], and confirmed that the school was owing Ghana water to the tune of over 700,000, and that we should even prepare more power crisis in future because the school is unable to pay its bills" another student added.
Checks by Citi News on the campus revealed that some of the students had water in their containers that looked dirty. Those that can afford, bought sachet water for drinking and other menial usage.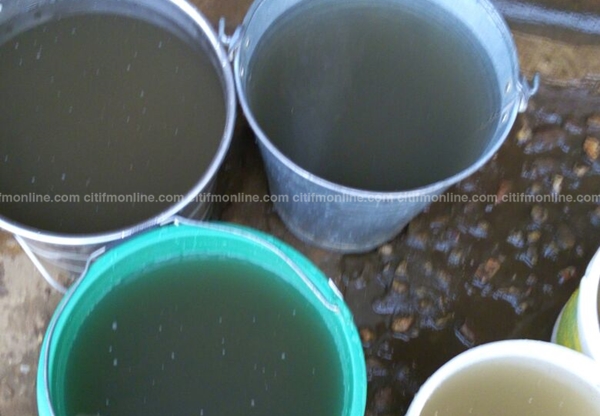 The situation according to the students, is affecting academic work, as they either use instructional hours to look for water or endure blackouts at nights without studying.
"It is affecting us both emotionally and academically. In terms of academic, you can't really get the time to go to class on time; at least you have to struggle to get water to bath. We have been here like since 3:00 am till now; but we can't get water to bath"
School authorities declined comment on the matter when Citi News contacted them.
–
By: King Norbert Akpablie/citifmonline.com/Ghana