Just three days after the curtains closed on his tenure, there is mounting debate between former President John Dramani Mahama's family and a section of the party he led into the 2016 elections over his political future.
While his immediate family insists that the former President should call time on local politics, some leaders of the National Democratic Congress (NDC), including Mr Kofi Adams, its National Organiser, and Nii Lantey Vanderpuye, the Member of Parliament for Odododiodoo, have rejected the idea, insisting that Ghana's first one-term President is the NDC's best bet for Election 2020.
Speaking to a group of senior journalists ahead of last weekend's swearing-in of President Nana Addo Dankwa Akufo- Addo, former President Mahama's younger brother and Chief Executive Officer of Engineers and Planners, Mr Ibrahim Mahama, said the former President's family had been advising him not to contest the NDC primary to select a candidate for 2020, adding: "He (former President Mahama) agreed with us."
"John has given his all in politics to the NDC and Ghana and we think it is just fair that we allow him to rest. We were very supportive and instrumental in convincing him to partner the late Prof. J.E.A. Mills, and when the time came for him to contest for President, we supported him and advised him to go for it…Now we have advised him not to make a comeback in 2020," he said.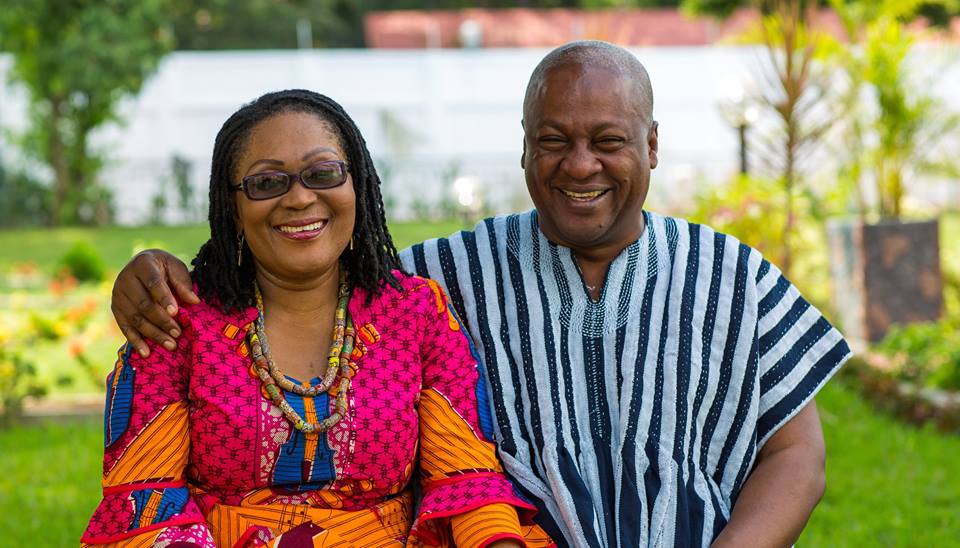 A case for Mahama 2020?
Historically, Ghanaian Presidents since 1992 have always served two terms. Perhaps counting on the fact that currently former President Mahama is the most marketed face in the NDC, Mr Adams said he would reject a decision by the former President not to contest the 2020 presidential election.
"If he decides not to run for elections, I will be disappointed…I will mobilise people against that," he was quoted as saying on Asempa FM.
But the first person to have officially stood up for the Mahama 2020 candidature was the immediate past Minister of Youth and Sports, Mr Vanderpuye, who insisted on Starr FM that former President Mahama would be forced to contest the 2020 elections.
However, the former President's brother believed that the family was making a better judgement.
While appreciating the support from those urging Mr Mahama to stage a comeback, Ibrahim said "it is important for those calling for his comeback to also respect the family's judgement".
Mahama on his future
While his family and some members of his party are poles apart on his future, the former President gave a hint about his future to his peers during an ECOWAS meeting in Abuja, Nigeria, in December last year.
"Many people have asked me what my plans are; I have no plans yet. My immediate intention is to take a well-deserved rest after three years of working without a single break. I guess that going forward I'll be more engaged on sub-regional, continental and global matters," he explained.
Mahama & diplomacy
For those cautioning the President to forget about local politics, their argument is informed by Ghana's voting trend since 1992 which gives two terms to every new government — NDC I (1993-2001); the New Patriotic Party (NPP) (2001-2009); and NDC II (2009-2016) and the ex-President's performance as Chairman of the Economic Community of West African States (ECOWAS).
For those in this school of thought, the President's image as a statesman may be crashed if he contests and loses the 2020 elections.
Rather, they hold the view that he should pursue international diplomacy in which he had by far excelled, given the way he handled the Ebola crisis in West Africa, the Burkina Faso political crisis after the overthrow of President Blaise Campaore, the Togolese election crisis, as well as his appointment as a member of the group of West African leaders mediating The Gambian crisis.
Apart from his role in West Africa, the United Nations also appointed former President Mahama and the Prime Minister of Norway, Ms Erna Solberg, as co-Chairs of a group of 16 eminent Sustainable Development Goals (SDGs) Advocates to support the Secretary-General in his efforts to generate momentum and commitment to achieve the SDGs by 2030.
Support new government
Mr Mahama courted public support for President Akufo-Addo, calling on Ghanaians, irrespective of their ethnic background, political and religious affiliation, to support the new President and his administration with prayer to successfully steer the affairs of the nation.
With the NPP making quiet a number of promises to the electorate ahead of the elections, expectations are high, but Mr Mahama urged Ghanaians to be measured in their expectations and give the new administration time to settle.
"The fact that Nana Akufo- Addo made promises does not mean as soon as he takes office things will change, as many are expecting… things cannot change overnight. He needs time to put things in place before whatever changes he promised will start manifesting," he observed.
While admitting that his family would also benefit from a successful NPP administration, he observed that the expectations would not be fulfilled overnight.
"There are no miracles in governance and so I am pleading with my countrymen and women to be modest in their expectations of Nana's government…we should allow them some time to settle down," he said.
President Akufo-Addo of the NPP secured 5,716,026 votes, representing 53.85 per cent of the valid votes cast, to beat former President Mahama, who garnered 4,713,277 votes (44.40 per cent) in the December 7 elections.
Nana Akufo-Addo was subsequently sworn into office as President last Saturday.
–
Source: Graphic.com.gh