The governing New Patriotic Party (NPP) has justified the inaugural speech read by President Nana Addo Dankwa Akufo-Addo, which had some paragraphs copied from speeches of former presidents of the United States of America.
Addressing a press conference in Accra on Wednesday, the Deputy General Secretary of the NPP, Nana Obiri Boahen, argued that President Akufo-Addo cannot be held for academic fraud because the original source of the quote is unknown.
"The NDC and their apologists refer to portions of Nana Akufo-Addo's inaugural speech and described his conduct as 'intellectual dishonesty and academic fraud.' The question to ask is who is the original source of the words used by President Akufo-Addo? Certainly not [former] president Bush. Those words were used by President Wildrow Wilson. Since that high profile submission by President Wildrow Wilson, 13 US presidents have used those same words in their inaugural addresses so who has used whose words?"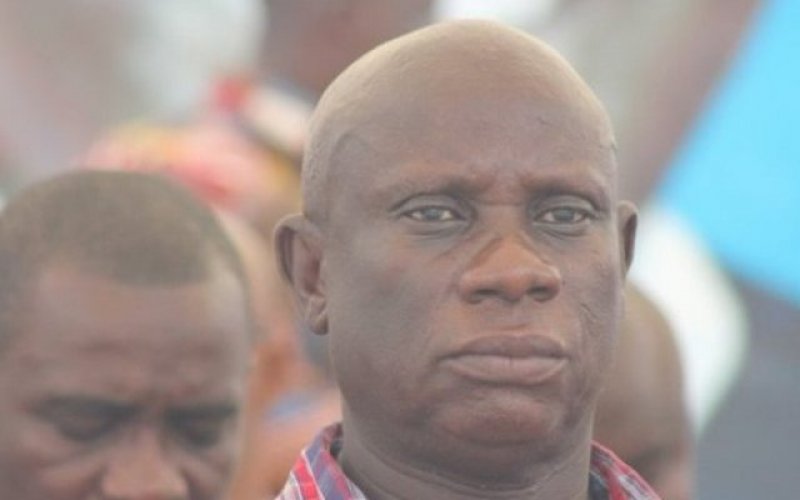 [contextly_sidebar id="HMhHGsDz7eOsz28eR8nx2NRsRAWkMEnz"]"The truth is that, the biographer of President Wildrow Wilson acknowledged that those words were not original from President Wilson. The original person who rendered that powerful sermon remains unknown. The importance of those words found expression in the speeches of 14 American presidents, the last being President George Bush. None of them made attributions because the original source remains unknown. That explains why President Bush was not accused of plagiarism," he added.
Following the swearing-in of the President and his Vice on Saturday, January 7, 2017, social media was awash with some quotes in Nana Addo's speech, believed to have been lifted from speeches by two former American Presidents.
One of the quotes was: "I ask you to be citizens: citizens, not spectators; citizens, not subjects; responsible citizens building your communities and our nation. Let us work until the work is done."
Obiri Boahen addressed the press conference in response to a similar one held by the opposition National Democratic Congress (NDC) last week, accusing the President of indulging in "academic fraud."
He said, "Mr. Kofi Portuphy [National Chairman of the NDC] and his colleagues understand that there was no bad faith, no shame, and no disgrace, no improper conduct of intellectual dishonesty and no academic fraud on Nana Addo Dankwa Akufo-Addo."
Obiri Boahen further urged the NDC to accord the President the maximum respect.
"The NDC indeed wants the nation to show respect to former President Mahama and so they must also show respect to Nana Addo Dankwa Akufo-Addo," he added.
Obiri Boahen's defense comes on the back of an apology issued by Eugene Arhin, Director of Communication at the presidency a day after the president was accused of plagiarizing those quotes.
Mr. Arhin said the act was an oversight and not a deliberate act. According to him, the President in his speech acknowledged every source of a quote he used, and thus could not have been deliberate.
–
By: Godwin A. Allotey/citifmonline.com/Ghana
Follow @AlloteyGodwin