The National Chairman of the National Democratic Congress (NDC), Kofi Portuphy, has charged members of the party to retaliate and defend themselves if they are attacked by supposed supporters of the New Patriotic Party (NPP).
According to him, despite several calls on the NPP leadership to caution its supporters over such attacks, NDC supporters are still being attacked.
Addressing the press at the NDC headquarters in Accra on Thursday, Mr. Portuphy said the party is running out of patience.
"I am the leader of the party; I am saying if they attack them they should defend themselves while seeking police protection. They should not fold their hands for the NPP to butcher them to death," he added.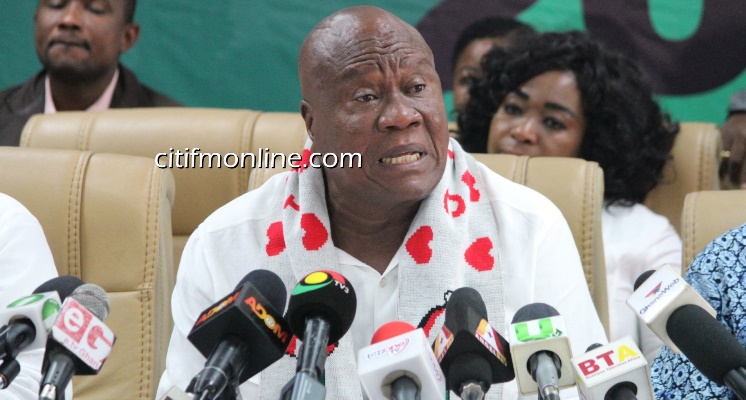 NPP attacks NDC
There have been several reported cases of violence being perpetrated by supposed members of the NPP against some members of the NDC.
The NPP supporters also reportedly have vandalized some government installations and properties as well as illegally taking over some tollbooths and public toilets.
Condemns attacks on Wofa K, Mzbel and others
The NDC Chairman further lamented attacks on some sympathizers of the party including musician Mzbel, actor, Wofa K. as well as the illegal takeover of tollbooths and toilets by NPP supporters.
"The acts of vandalism should be condemned in no uncertain terms. They are criminal acts that must be punished. I wish to reiterate the President's call on the NPP to continue to restrain its followers and also request the security agencies to act swiftly to stop such incidents before they escalate into mass violence."
Mr. Kofi Portuphy also used the opportunity to ban party executives from blaming each other in the media over the party's defeat.
Attacks from NDC members
Meanwhile some angry NDC members disappointed in the party's defeat, have reportedly been attacking some party executives and defeated MPs, who they blame for the party's defeat.
A video has gone viral of an angry NDC member who stormed a party office in anger and threatened to beat up one of the national executives of the party.
–
By: Godwin A. Allotey/citifmonline.com/Ghana
Follow @AlloteyGodwin