Financial Analyst, Sydney Casely-Hayford, has said the Vice President, Paa Kwesi Amissah-Arthur, failed the National Democratic Congress (NDC) and its Presidential Candidate, John Mahama in the just ended election.
"To a large extent, I think Kwesi Amissah-Arthur is to blame for the NDC losing this election," Mr. Casely-Hayford opined on The Big Issue.
The December 7 presidential poll saw the worst defeat recorded by a sitting President in Ghana's election history.
President Mahama became the first incumbent to lose a re-election bid after a first term, as the opposition New Patriotic Party's (NPP) Flagbearer, Nana Akufo-Addo, won 53.85% of the total valid votes cast, against his 44.40%.
Mr. Casely-Hayford indicated that the Veep was brought into the party in 2012 "as someone who was going to be able to sort out the financial and economic problems" and also as a counter to the NPP's Running Mate and economist, Dr. Mahamudu Bawumia.
The past election cycle saw Dr.  Bawumia present a bleak assessment of Ghana's economy, during a lecture, where he dared the NDC's Mr. Amissah-Arthur to answer his 170 questions on the state of the economy.
But Mr. Amissah-Arthur largely avoided the topic and said two days to the elections that, anyone asking 170 questions was not serious and that most of the questions put forward by Dr. Bawumia were mere statements of fact.
Mr. Casely-Hayford maintained that the Vice President was expected to bring some sanity into the NDC's economic policies and developments especially after the death of a senior adviser to the President and former Chair of the National Development Planning Commission, Paul Victor Obeng.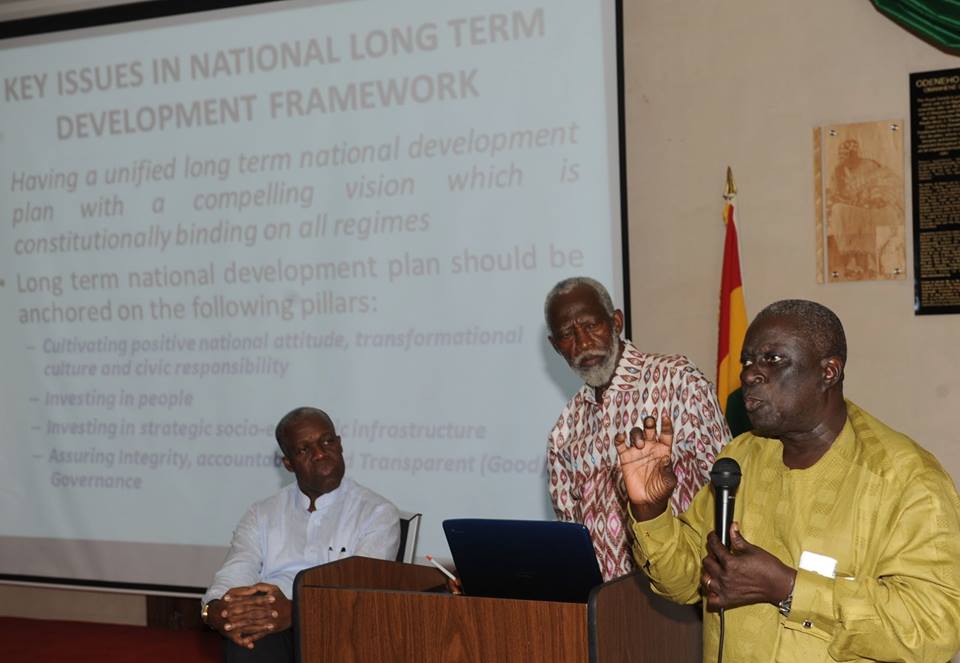 But Mr. Amissah Arthur was never able to step forward to assume that mantle after PV Obeng's death in 2014, given the crucial role he played with the National Economic Forum at Senchi, he stated.
"Therefore [Finance Minsiter] Terkper became the person who was driving economic change and economic stability to the extent that Kwesi Amissah Arthur never featured strongly, even though he was one of the persons who had far more experience than anybody else in the party at the time," Mr. Casely-Hayford noted.
"This ultimately let down the thrust of any financial change in the party and in government," according to Mr. Hayford, who added that "the weakest part of the NDC was the economics issue, and they were never able to get somebody who could bring the confidence that it would change in the future."
–
By: Delali Adogla-Bessa/citifmonline.com/Ghana