Vodafone Ghana's External Affairs and Legal Director, Gayheart Mensah is the PR Personality of the Year 2015, according to the Institute of Public Relations (IPR).
The Institute recognized the strategic and concerted approach to Public Relations that has consistently become his hallmark throughout a career that spans over 20 years. Gayheart has practised Public Relations across four different industries – the Fast Moving Consumer Goods (FMCG) sector, Banking and Finance, Oil and Gas and Telecommunications. His innovation and dynamism continue to position Vodafone as a thought-leader and admired brand in the telecommunications industry across the country.
Additionally, he is a sought-after speaker on Public Relations themes and has, in the year under reference, shared ideas on various PR topics at the Philanthropy Forum, the Annual Conference of the Chartered Institute of Marketing Ghana (CIMG) and forums of the African Centre for Energy Policy (ACEP). Gayheart has also been a regular speaker at the University of Ghana Business School (UGBS), the Ghana Institute of Journalism (GIJ) and a resource person for the IPR Accreditation Courses.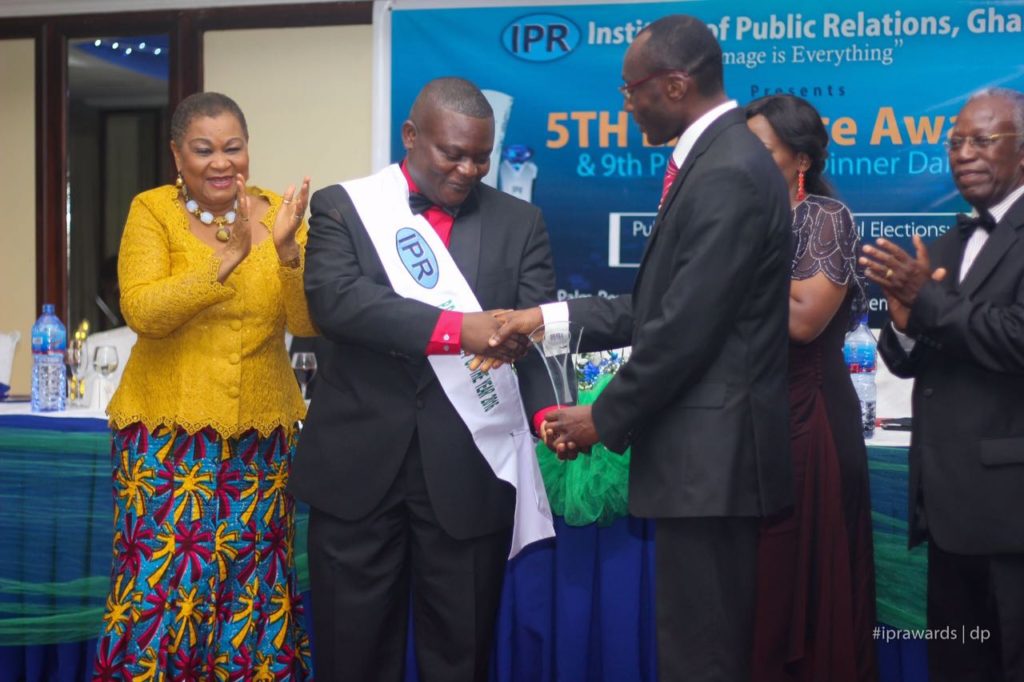 Commenting on the recognition, Gayheart said: "It is humbling, yet inspiring to be recognized by your peers and professional community for outstanding performance. Such recognition and celebration comes with a lot of consistent hard work. This award would not have been possible without the support of my colleague Directors at Vodafone, my team members of the External Affairs and Legal Department and my students in the MA courses at GIJ and other programmes.
"I am conscious of the huge responsibility that comes with such an award; the expectation of a certain continuous quality and standard and to be an ambassador of the PR profession. I assure the PR fraternity of nothing less."
The Excellence Awards, which was convened under the theme: "PR and Peaceful Elections: My Role, Your Role", also voted Vodafone as the company with the best "PR Campaign of the Year" for its creative and ground-breaking marketing campaign – Vodafone X.
Since its introduction, Vodafone X has become a household name amongst the youth – massively encouraging self-expression and connecting them to music, fashion, entertainment and other themes that matter to them.
The Institute of Public Relations (IPR) is the sole professional body for Public Relations practitioners in Ghana. It exists to provide a professional development, structure and the requisite recognition for the practice of Public Relations across the country.
–
Source: Vodafone Ghana