The Progressive People's Party's (PPP) Parliamentary Candidate for the Komenda Edina Eguafo Abrem (KEEA) Constituency in the Central Region, John Sterlin, has urged his constituents to vote for the PPP Flagbearer, Dr. Papa Kwesi Nduom in the 2016 elections.
He was speaking at rally held at the town's lorry station which was attended by Dr. Nduom, the PPP National Chairman Nii Allotey Brew-Hammond, Central Region Chairman Sefa Andrews, and the Atwima Kwawonma constituency parliamentary candidate and Kumawood star, Abraham Kofi Davis, AKA Salinko.
Addressing the people, Mr. Sterlin, pleaded with them to vote massively for Dr. Nduom, in order for them to address the many challenges affecting them.
He added that, when elected, he will ensure that solutions are found to make the Komenda Sugar Factory operational to give jobs to the youth and also improve the lives of farmers.  He disclosed to the people that, a hospital will be sited soon near the Nduom University to attend to their health needs.
"Vote for me to go to parliament and advocate for you. It has been two years since KEEA became a municipality; yet we cannot boast of a hospital let alone a polyclinic. I will ensure all the four major towns get at least a polyclinic," he said.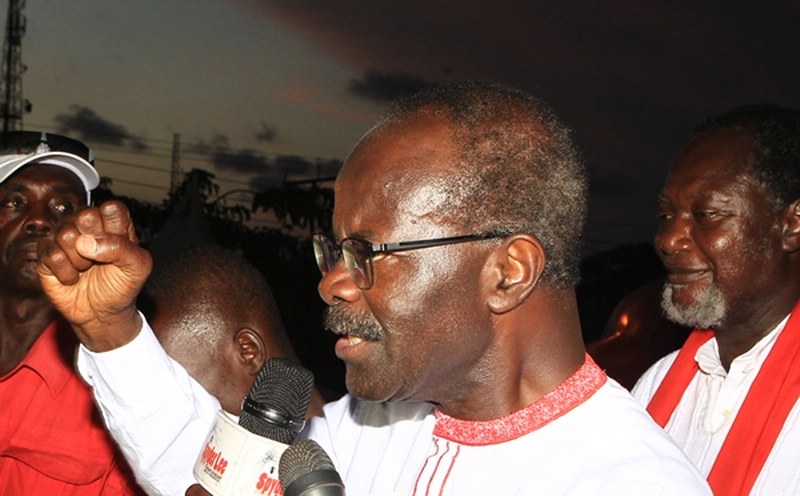 For his part, Dr. Nduom expressed his gratitude to the people for their support and prayers during the legal battle with the Electoral Commission (EC), and urged them to vote for jobs and for themselves in the upcoming December polls by voting for the PPP.
He added that, t"he Central Region is very poor now – number four in Ghana, but sometime ago; the region used to lead in everything."
Dr. Nduom promised to restore the region's dignity when elected president.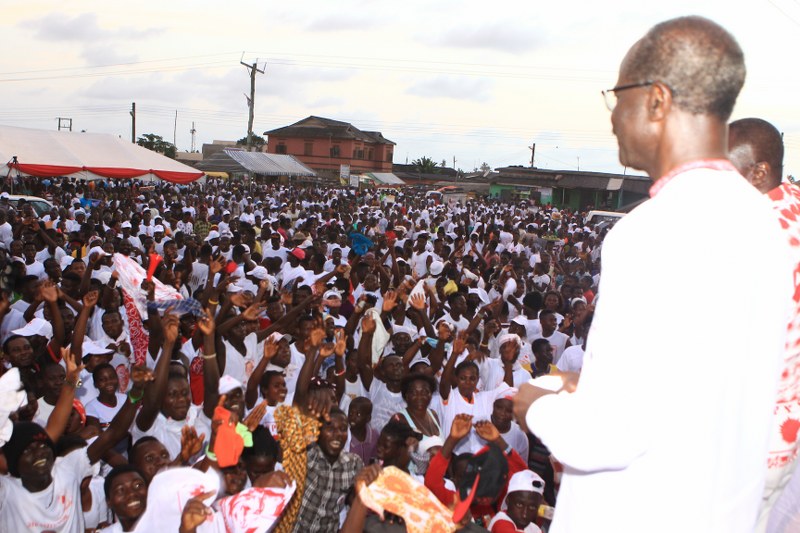 "There is new hope for farmers and fishermen. What happened in America, not expected by many, is a sign of my victory right here in Ghana. I have sent jobs to every district in Ghana; but Nana Addo and Mahama have nothing to show for in those areas. This makes me a doer unlike they who are promisers! I can turn Ghana around in just four years."
The business mogul told the crowd that, the party is national in character and violence-free.
He urged the supporters to continue to campaign peacefully for Ghanaians to see the difference between the PPP and the other political parties.
–
By: Delali Adogla-Bessa/citifmonline.com/Ghana