Ghana's Vice President, Kwesi Amissah-Arthur has described the manifesto of the leading opposition party, New Patriotic Party (NPP) as insincere and opportunistic.
He argued that the manifesto was also indecisive, incoherent and lacked credibility.
"…To look forward into the future you must have a manifesto that is a very coherent and realistic document that signals the seriousness of the party to win power and to administer the country for the future and future generations. So a manifesto must not be hesitant or indecisive, it must not be insincere and it should not be an opportunistic document," he said.
[contextly_sidebar id="tCWk3mkUsyKCHJyyOrg8rfeXnWBeSwjm"]The NPP unveiled its 2016 manifesto on Sunday, October 9, which contained the party's vision for the country.
The party among other things promised to build factories in every district in Ghana as well as make available to each constituency an amount of $1 million as part of its social intervention programmes when given the opportunity to govern the country.
But speaking at the Cape Coast Polytechnic in the Central Region, Mr. Amissah-Arthur urged the students to vote massively for the National Democratic Congress (NDC) to enable them build on what he said is the solid foundation they have laid so far.
"The NDC manifesto that we unveiled in Sunyani a couple of weeks ago is a logical development of the vision that has guided this party [NDC] since we were in opposition in the year 2008. We developed four themes and these themes have been implemented over the last eight years and it has shown important results. And our plan is that we will focus on these four themes and make adjustments as we deem fit as the national situation and the global situation evolves. So this time round we have the same four themes but this time with an emphasis and job creation."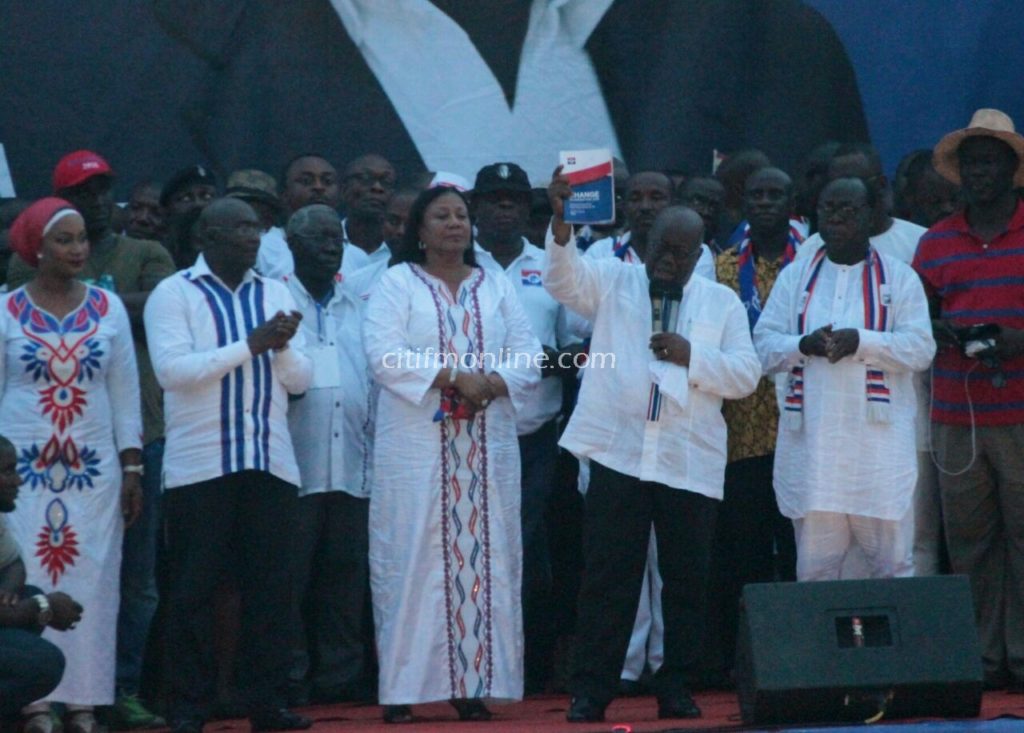 "We feel that the NDC has a much more credible programme for the future of our country than our opponents and the reason is simple; that our opponents try every opportunity they have to denigrate our achievements, through the lectures that their running mate gives, through even the manifesto that they launched few weeks ago," the Vice President added.
–
By: Godwin A. Allotey & Caleb Kudah/citifmonline.com/Ghana
Follow @AlloteyGodwin